Welcome to Year R!
Butterfly Class
Welcome to Reception class, on our pages you will find our Knowledge Mats which will tell you all about our learning for this term and all of our latest news and achievements.
We are thrilled to take children on to the next stage of their learning journey.
Our approach is built on strong principles of inclusion, valuing each child's unique qualities and ensuring they thrive in every aspect of their development while giving them a voice to express themselves.
We place a significant emphasis on fostering early reading, communication skills, building meaningful relationships among peers and with staff. We empower children to nurture their curiosity, independence, and problem-solving abilities within our enriching and supportive learning environment. We have an open-door policy, so please reach out with any questions.
We look forward to a fantastic year of growth, discovery, and learning together!
Teacher: Mrs Ximines
Latest News
Autumn Fun
Our children have been enjoying autumn with winter walks and pumpkin discoveries, learning lots about nature and why seasons happen.

Paramedic Visit
As part of our enrichment activities in EYFS we welcomed a member of the local ambulance services to our school, and it was an enlightening and educational experience for our children.
During this visit, they had the opportunity to engage in a discussion about the vital role of paramedics and ambulance crews in our community. They learned how to contact emergency services in case of need, ensuring their safety and well-being. The children were reminded about knowing some essential personal information such as their parents' names and where they live.
The children were also provided with valuable information about the various types of vehicles used by the ambulance service, giving them insight into the tools of these everyday heroes.
The children had the opportunity to explore the uniforms worn by emergency staff. They gained a better understanding of why these uniforms are worn and how they help in their life-saving missions.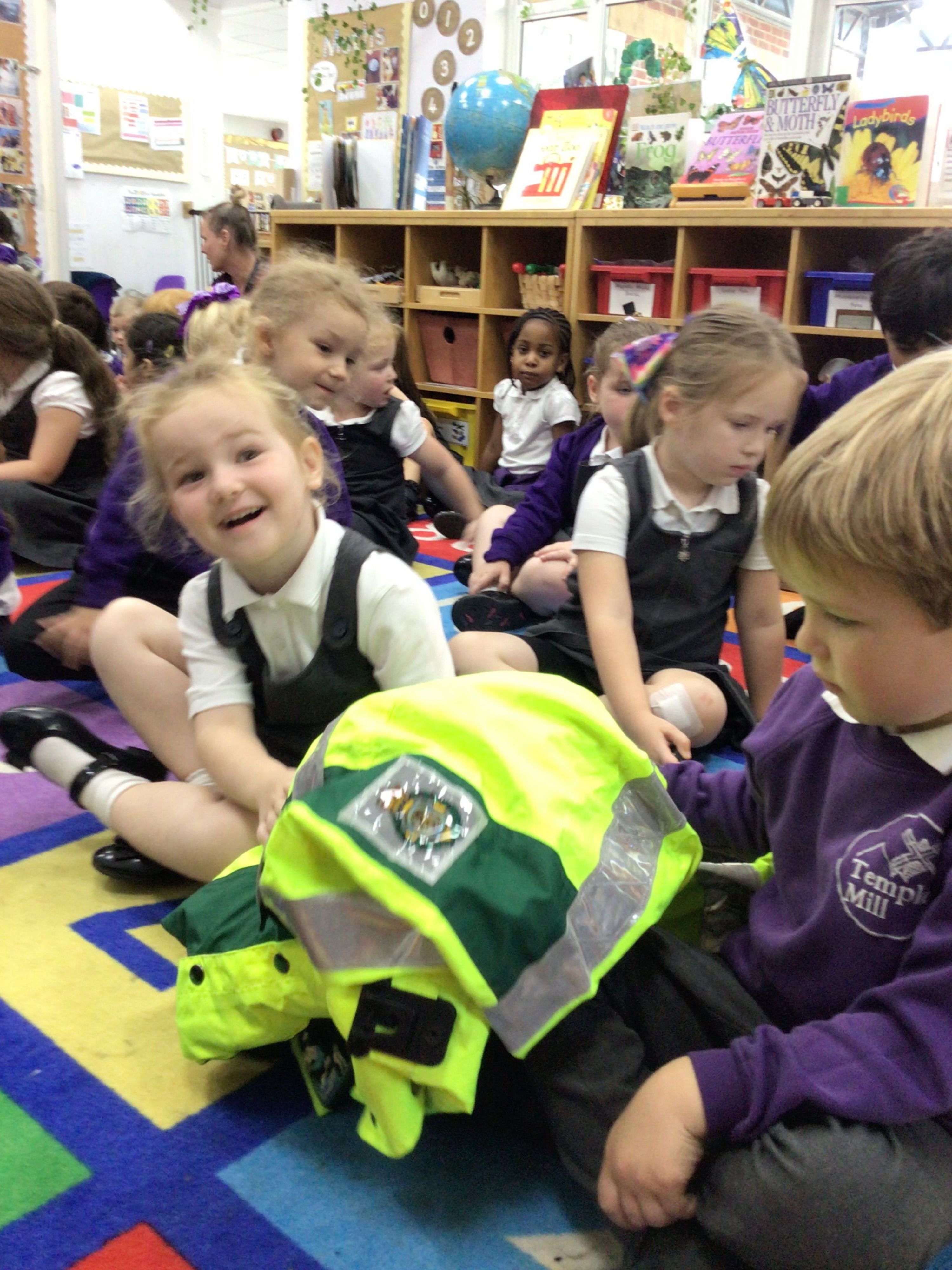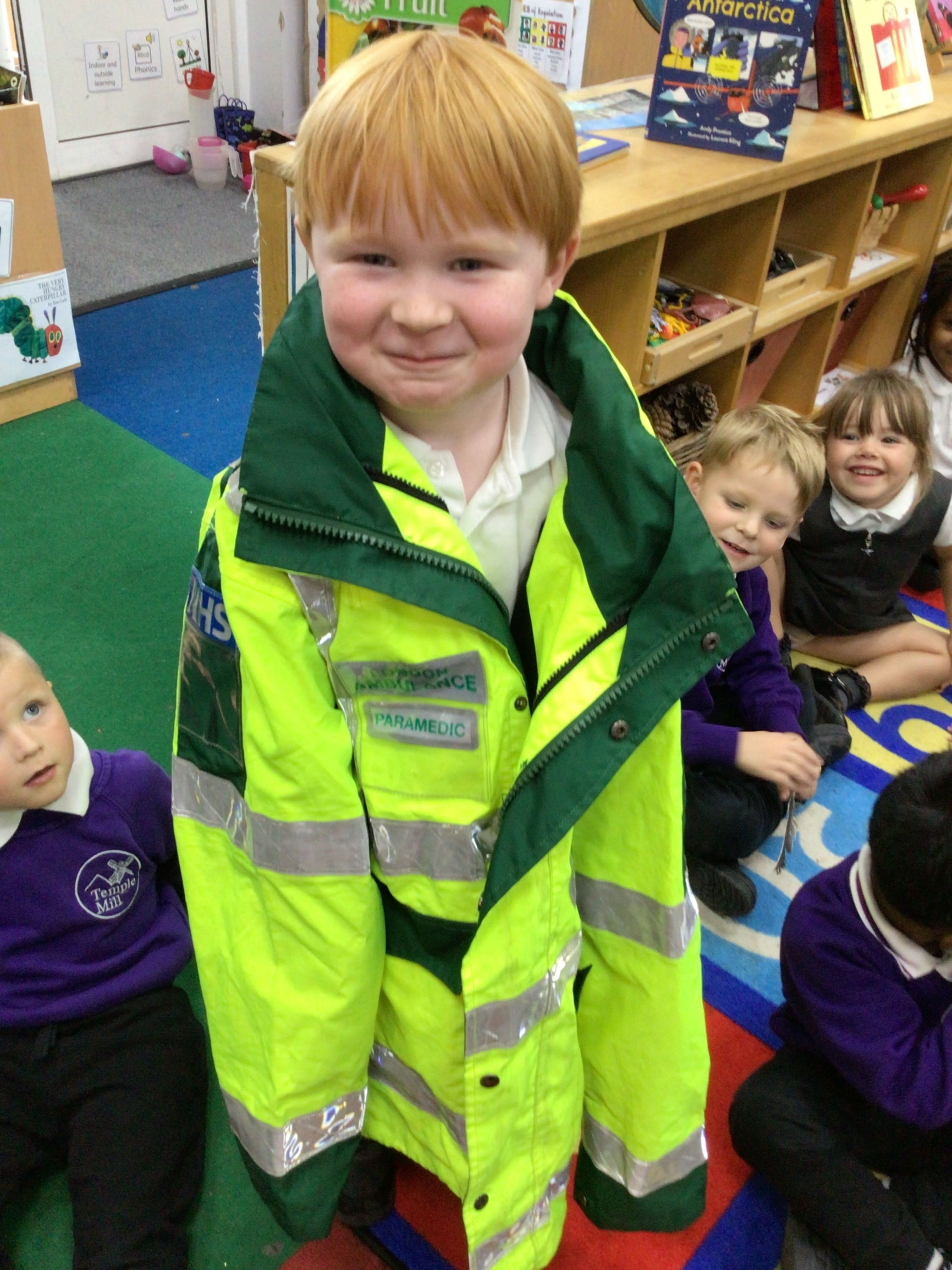 "The Colour Monster"
Reception class have been discussing and exploring different feelings and reading "The Colour Monster," which has been instrumental in helping the children to understand and express their emotions. The children have also been using the Zones of Regulation board to indicate how they are feeling and have had useful discussions with adults. The children designed their own "Colour Monsters" and made emotion masks. These activities have allowed the children to visually express their feelings in a fun and imaginative way.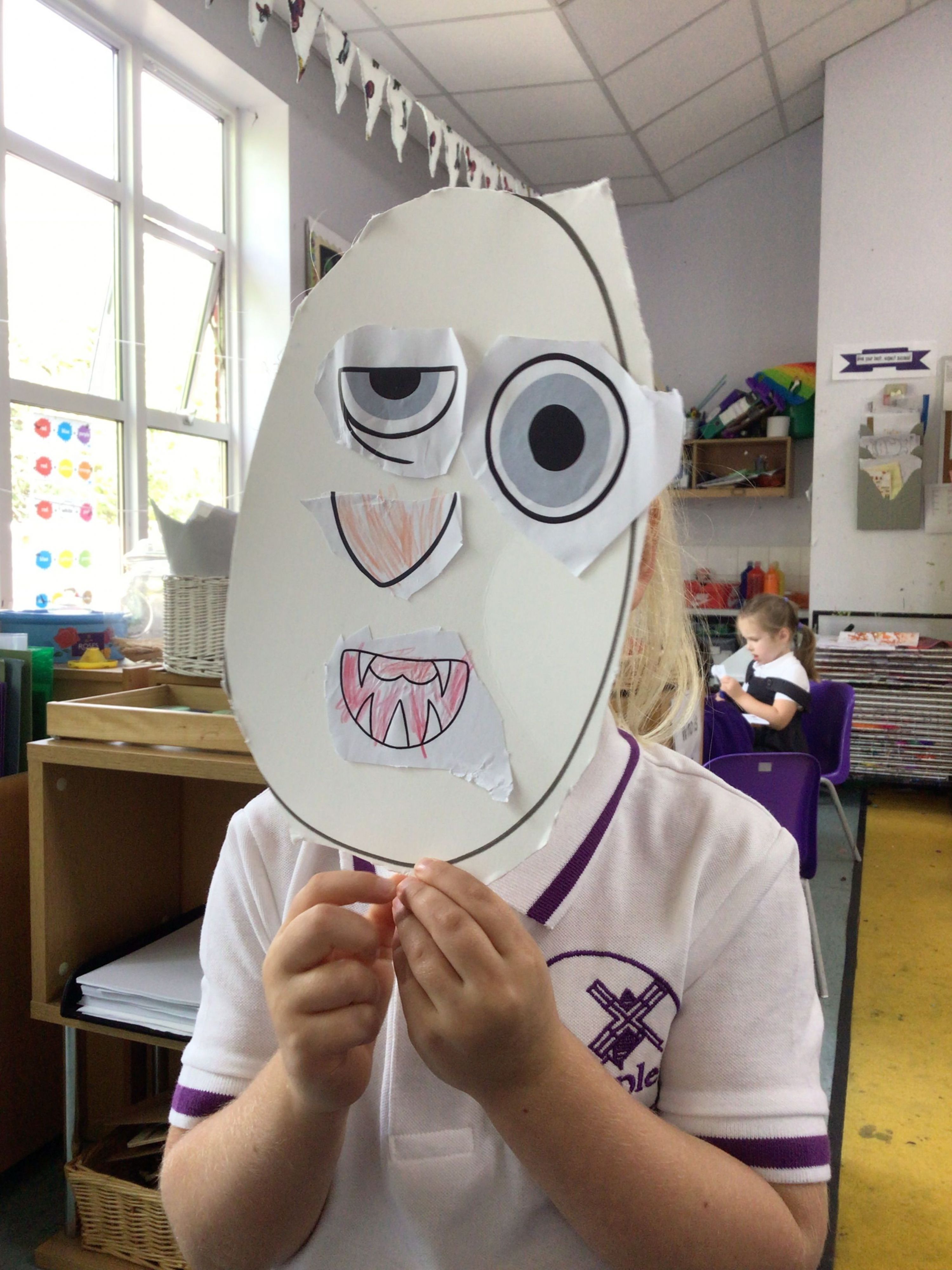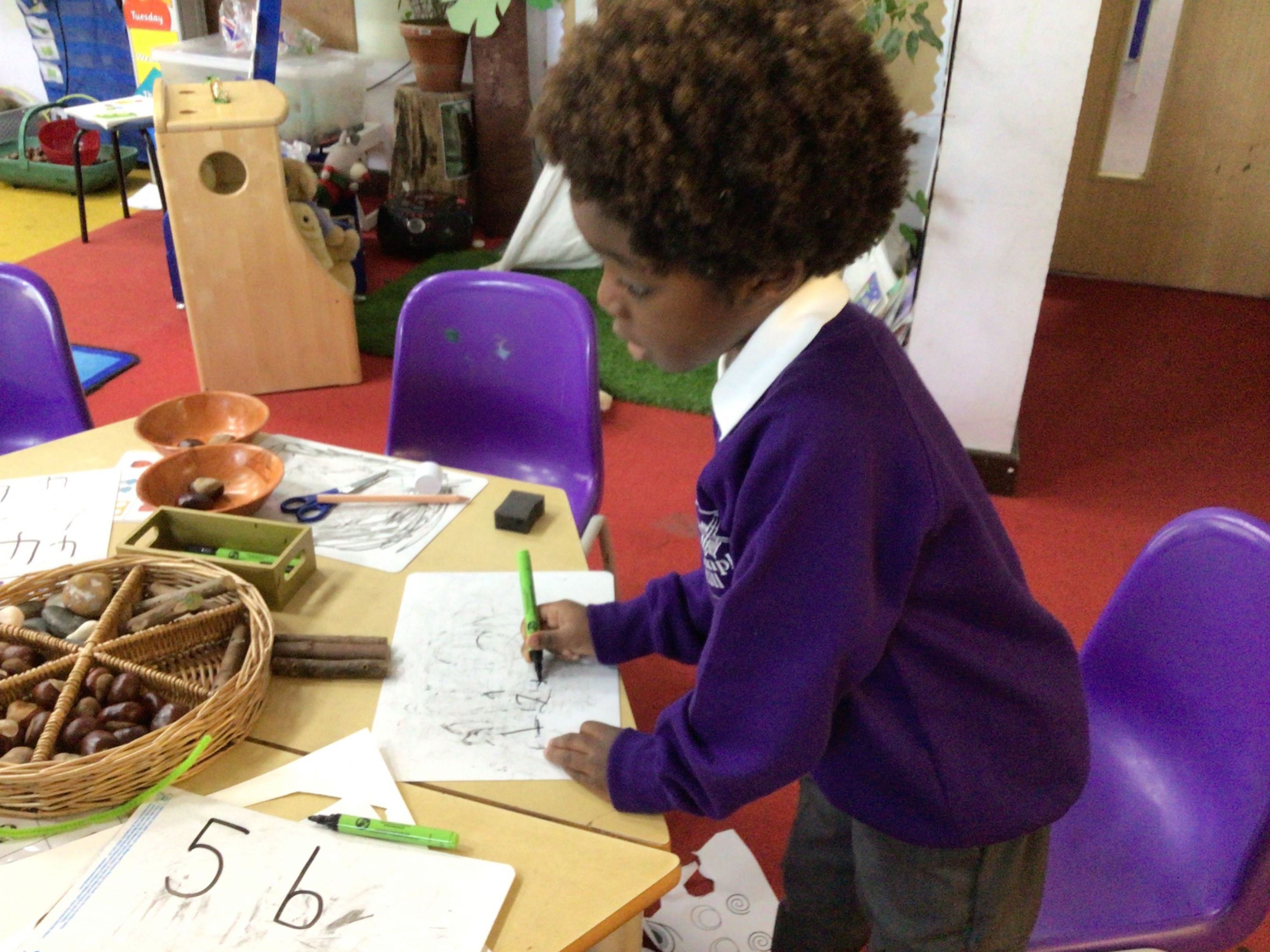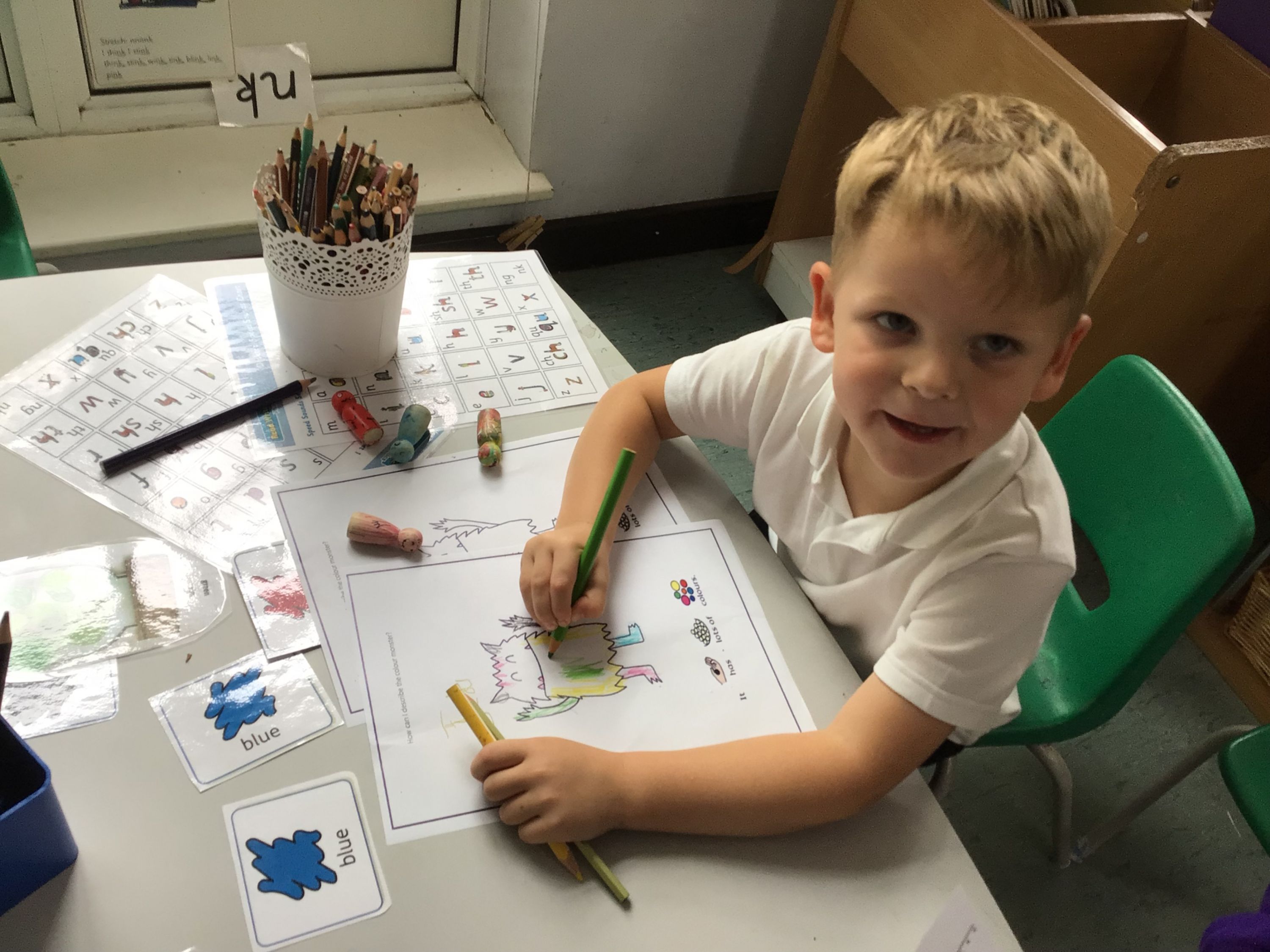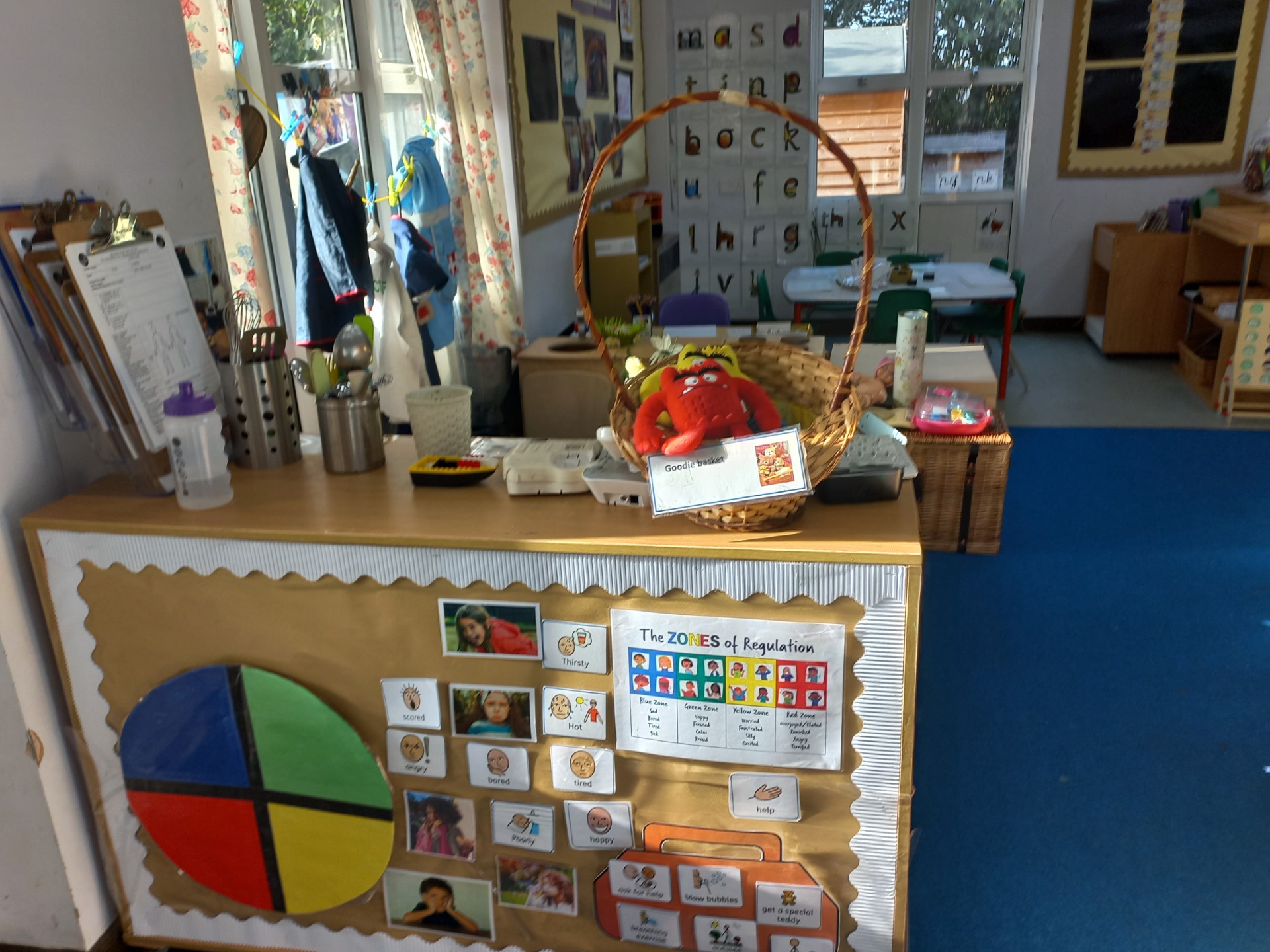 Conker Time!
Our outdoor adventure was equally exciting! We embarked on a conker collecting expedition in the garden, and these treasures turned out to be a valuable resource for our subitising activities.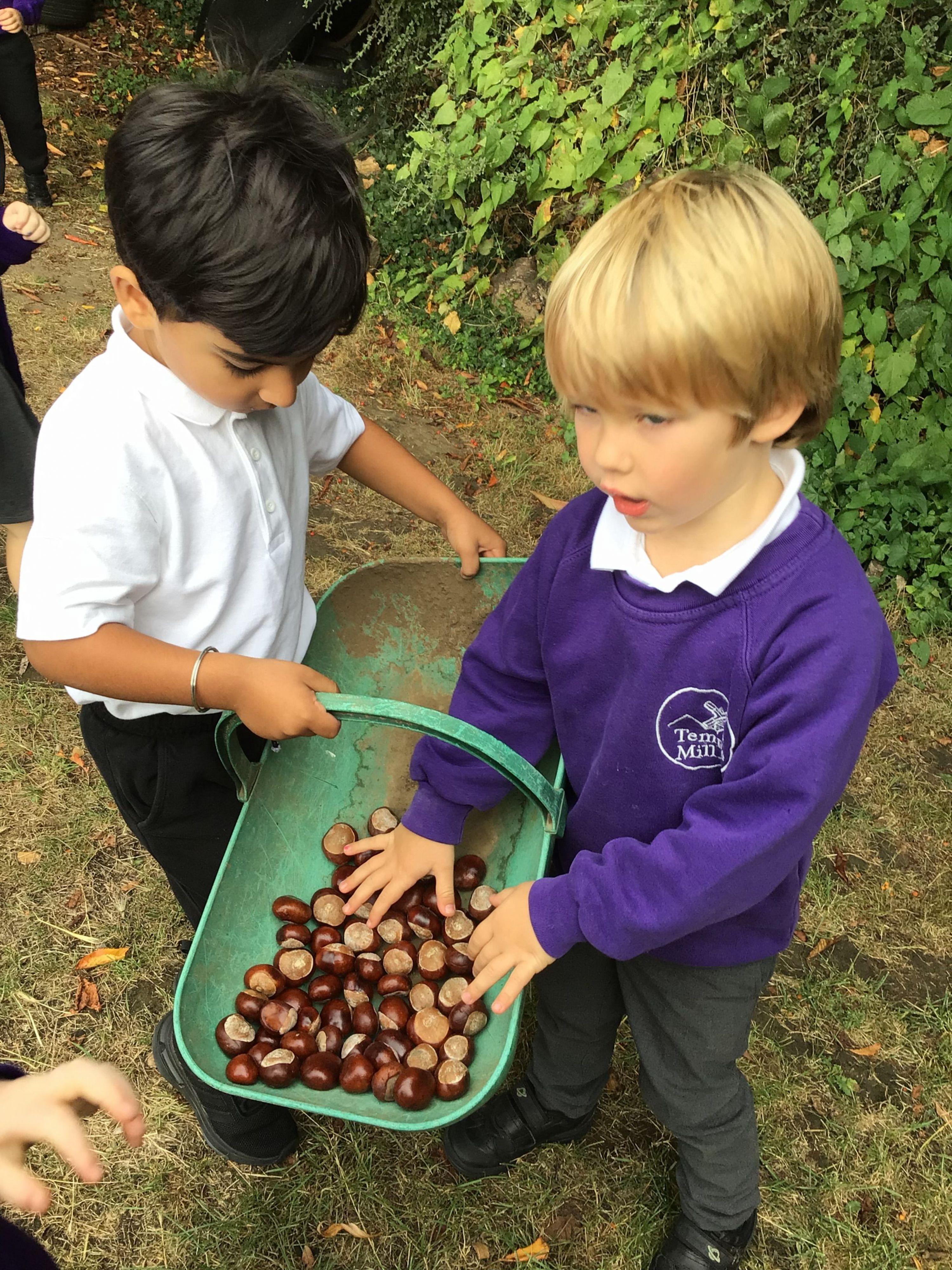 Early Harvest!!
Exciting news from our vegetable patch! Last term, our students planted a variety of veggies, and now they've reaped the rewards: The experience of planting, nurturing, and harvesting these vegetables has taught our students valuable lessons about responsibility, patience, and the importance of sustainable practices.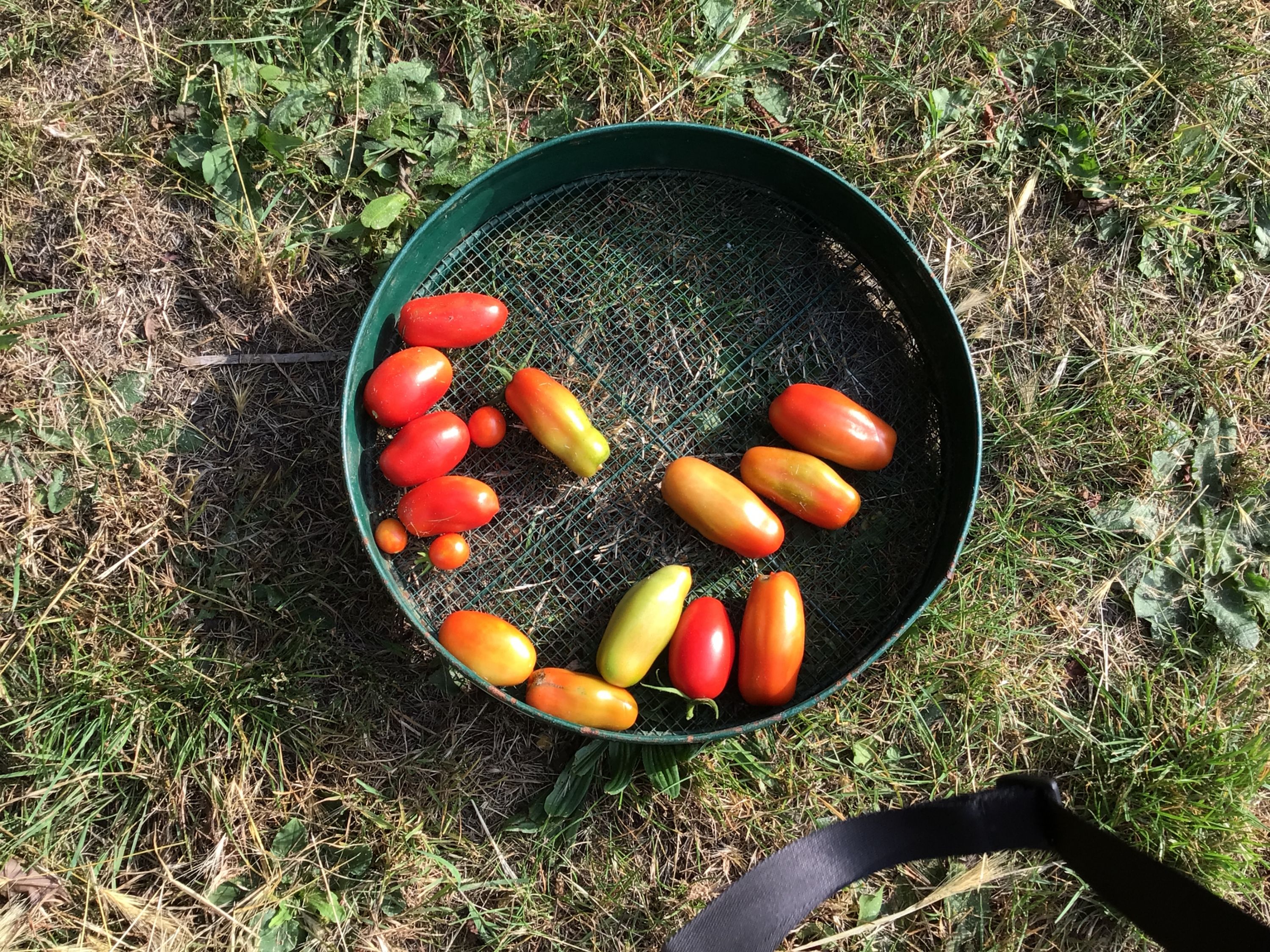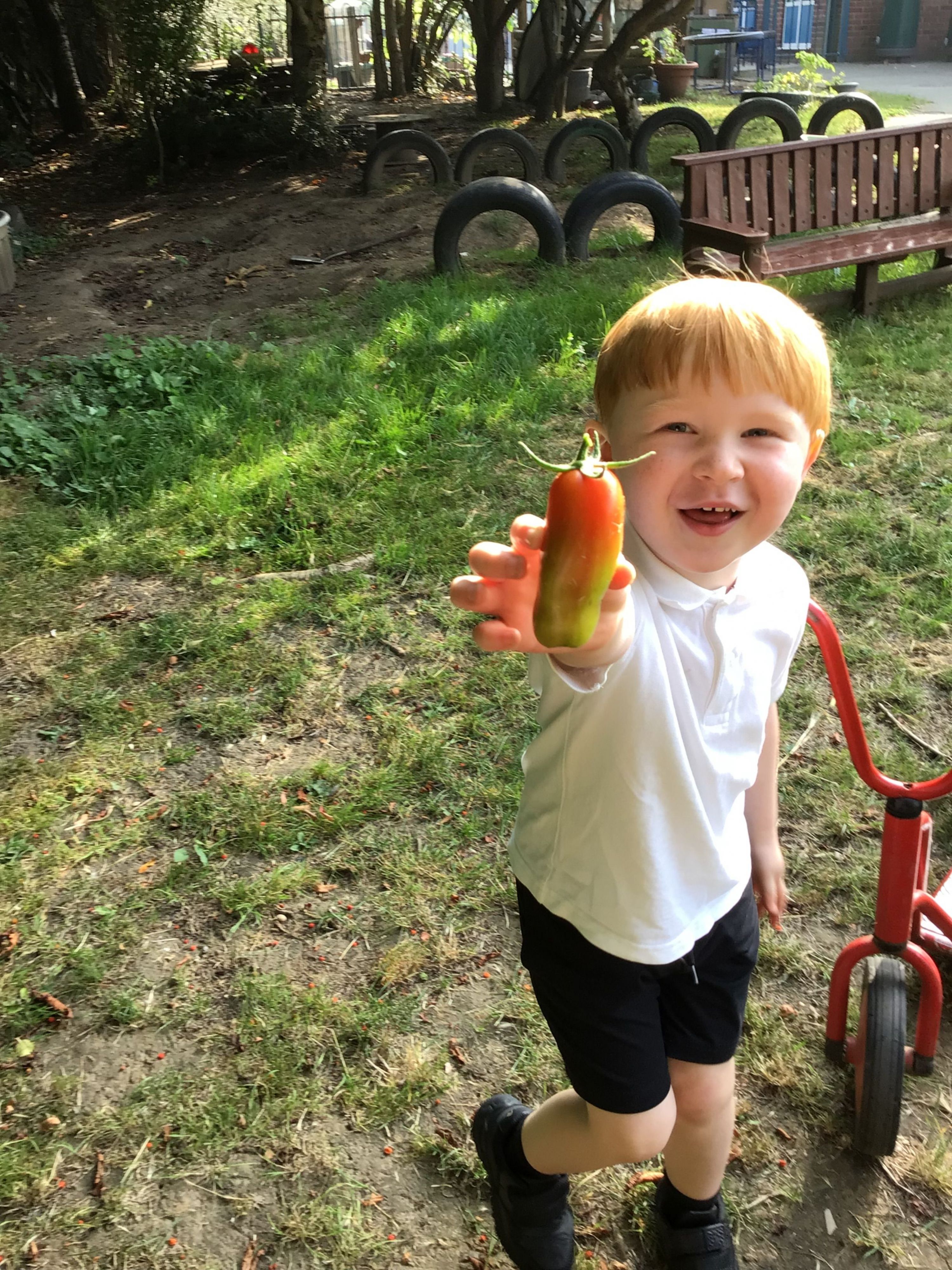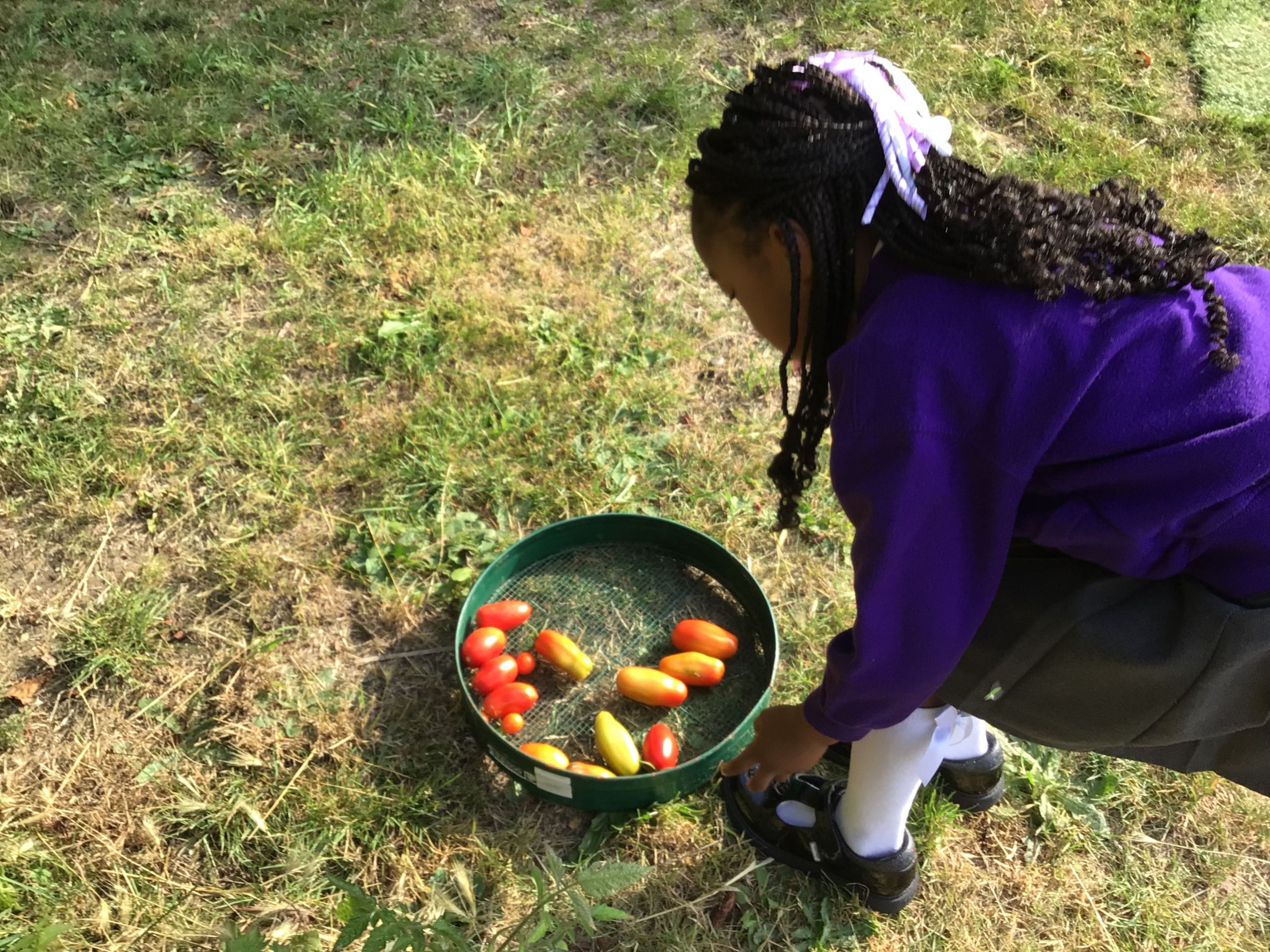 Riverside Country Park Visit
This week, Butterfly class went on a field trip to Riverside Country Park to explore wonderful Medway! It was an amazing experience for everyone involved. It all began with the excitement of boarding a double-decker coach, which added to the wow factor. The children thoroughly enjoyed the pond dipping activity and were fascinated by the various creatures they discovered lurking beneath the water's surface. Although they were disappointed not to find a shark, they had a great time. They also loved the scavenger hunt, where they explored the beautiful meadow area in search of small beasts and different plants. It was a fun and educational day for all.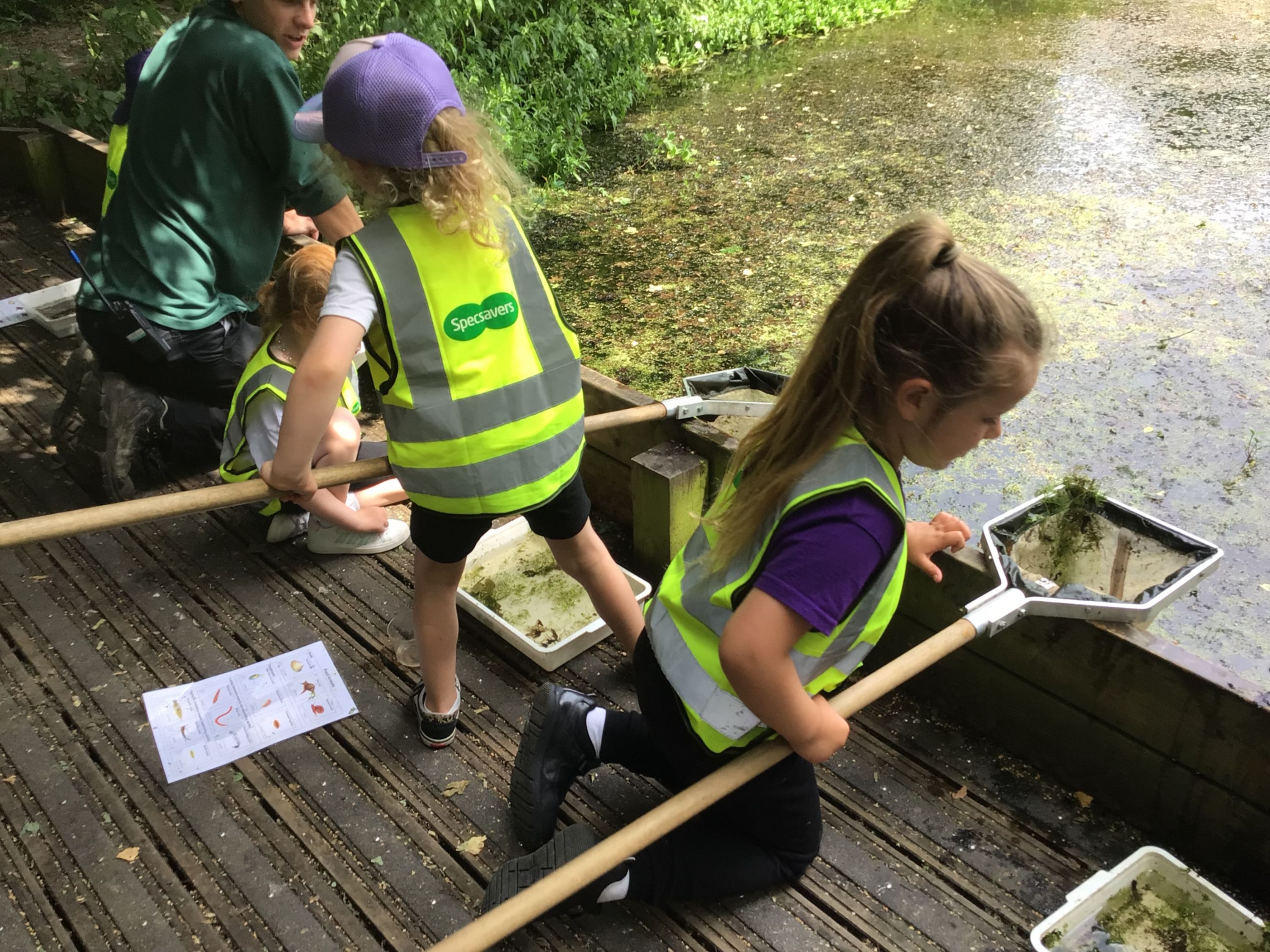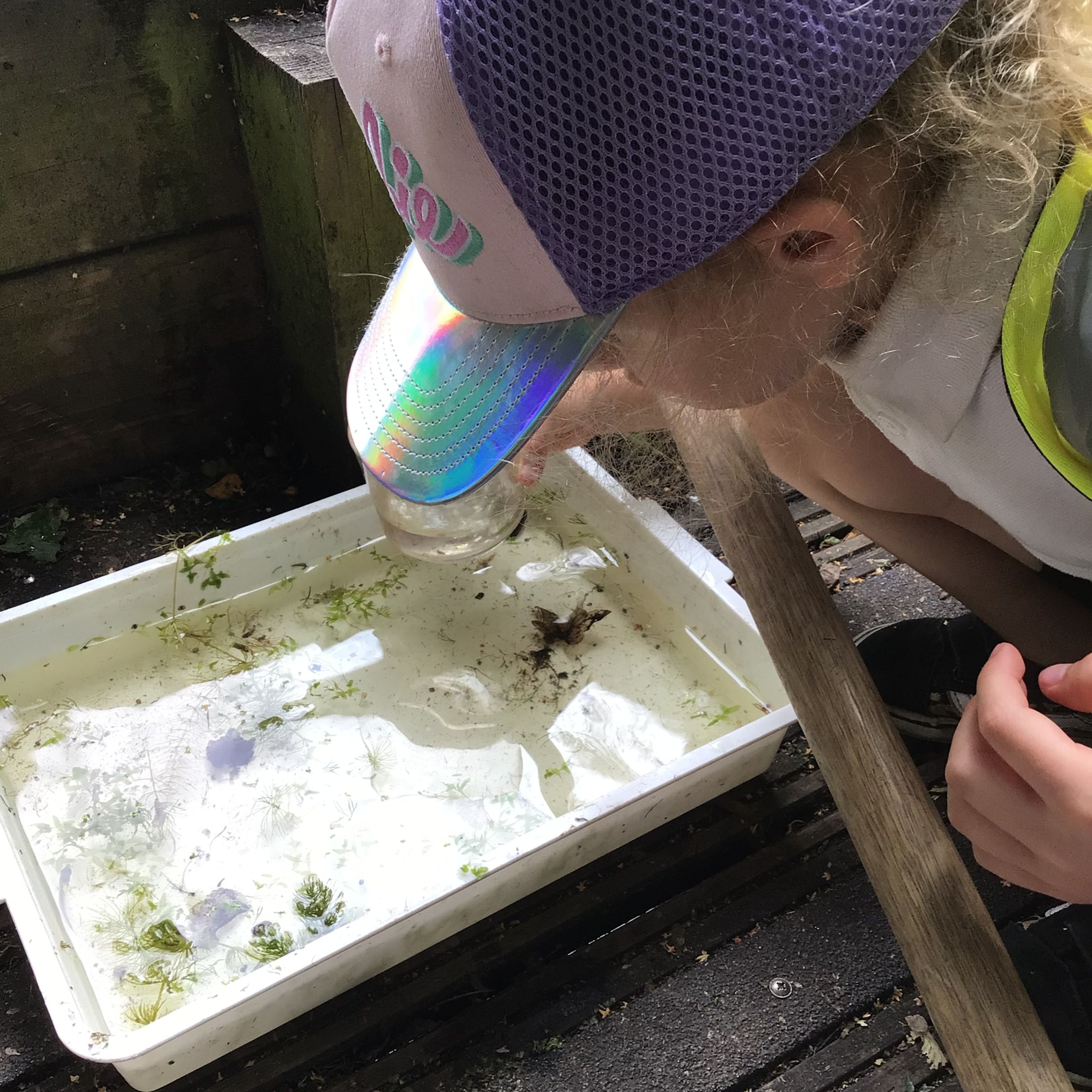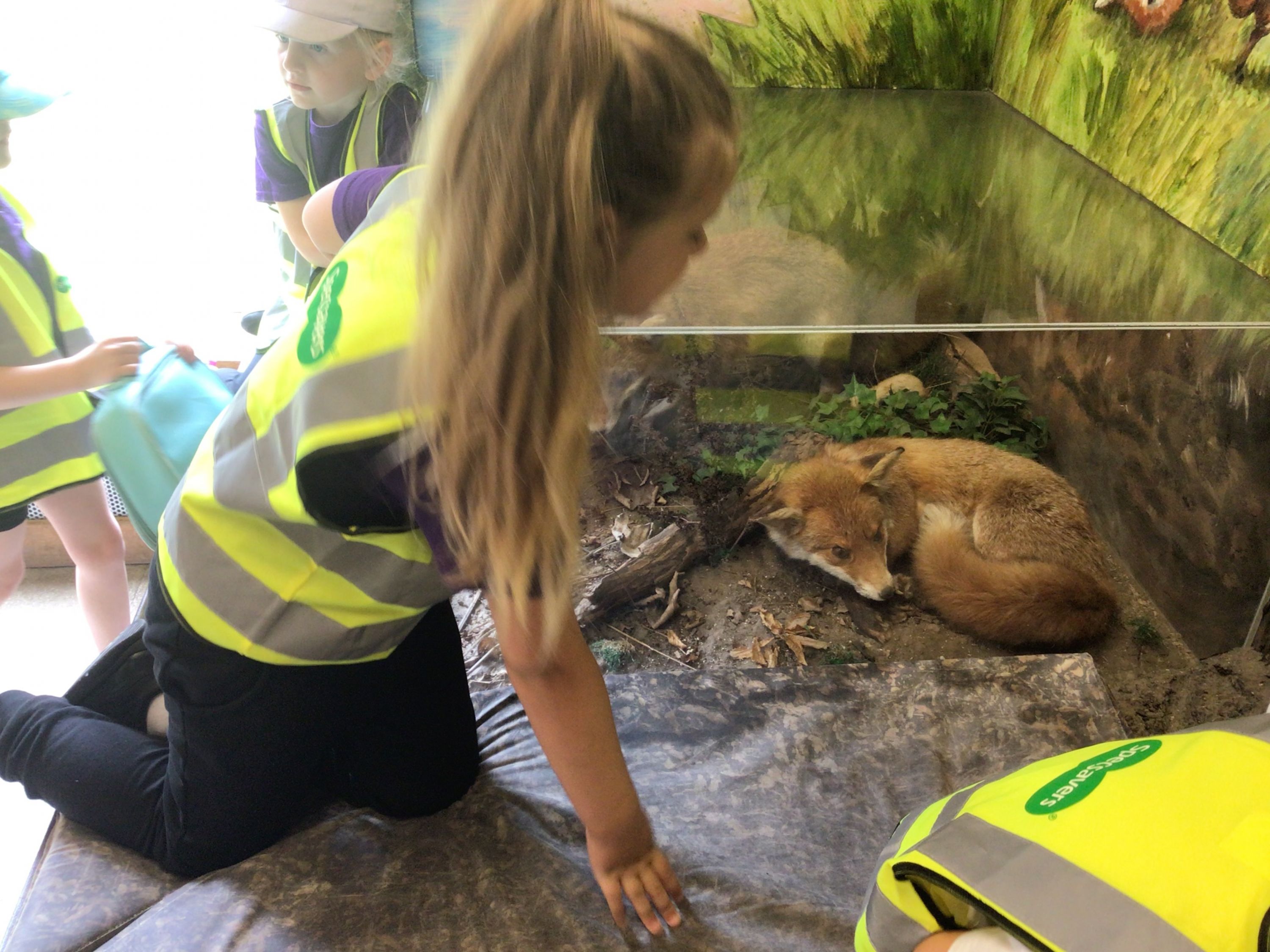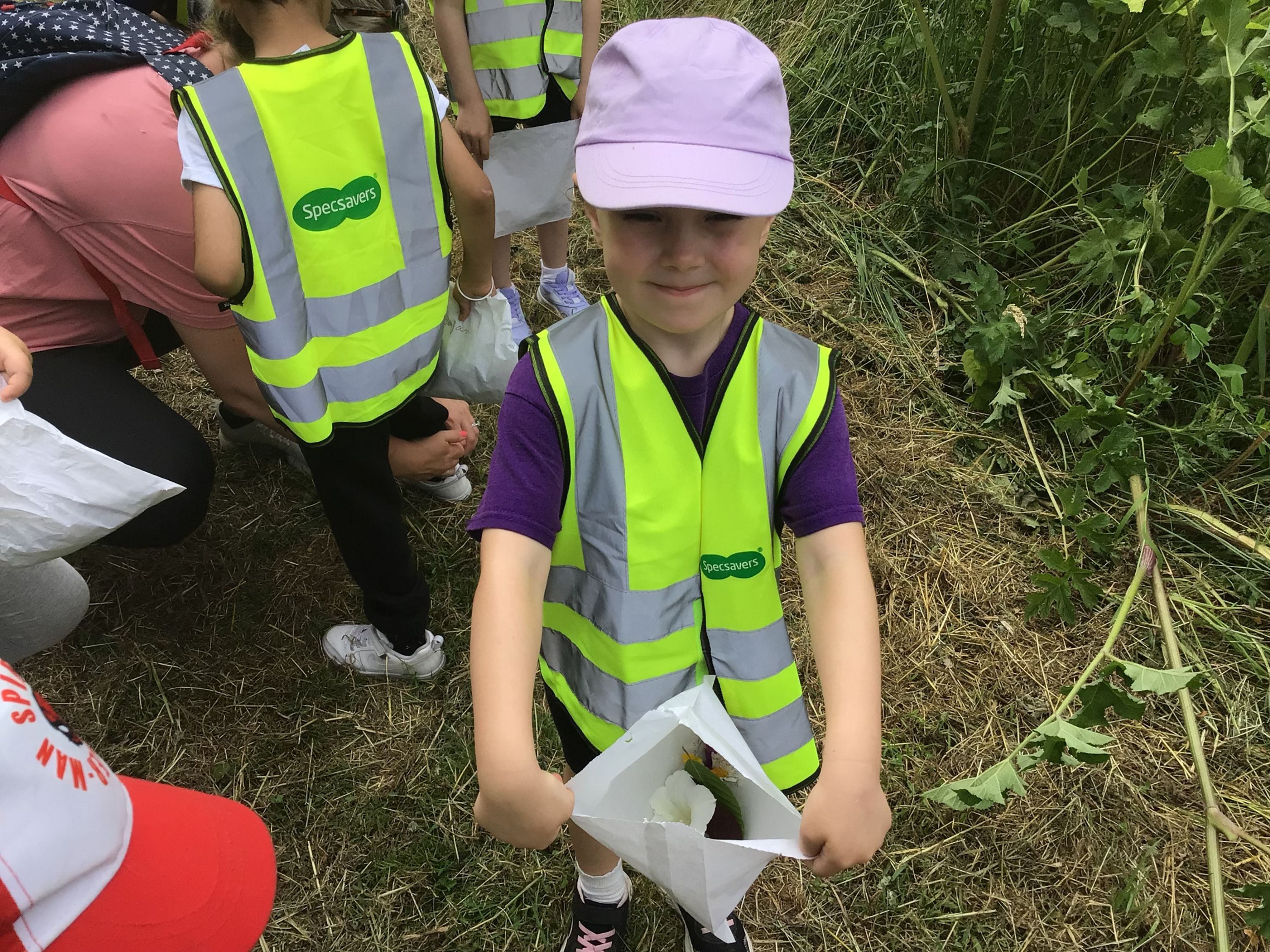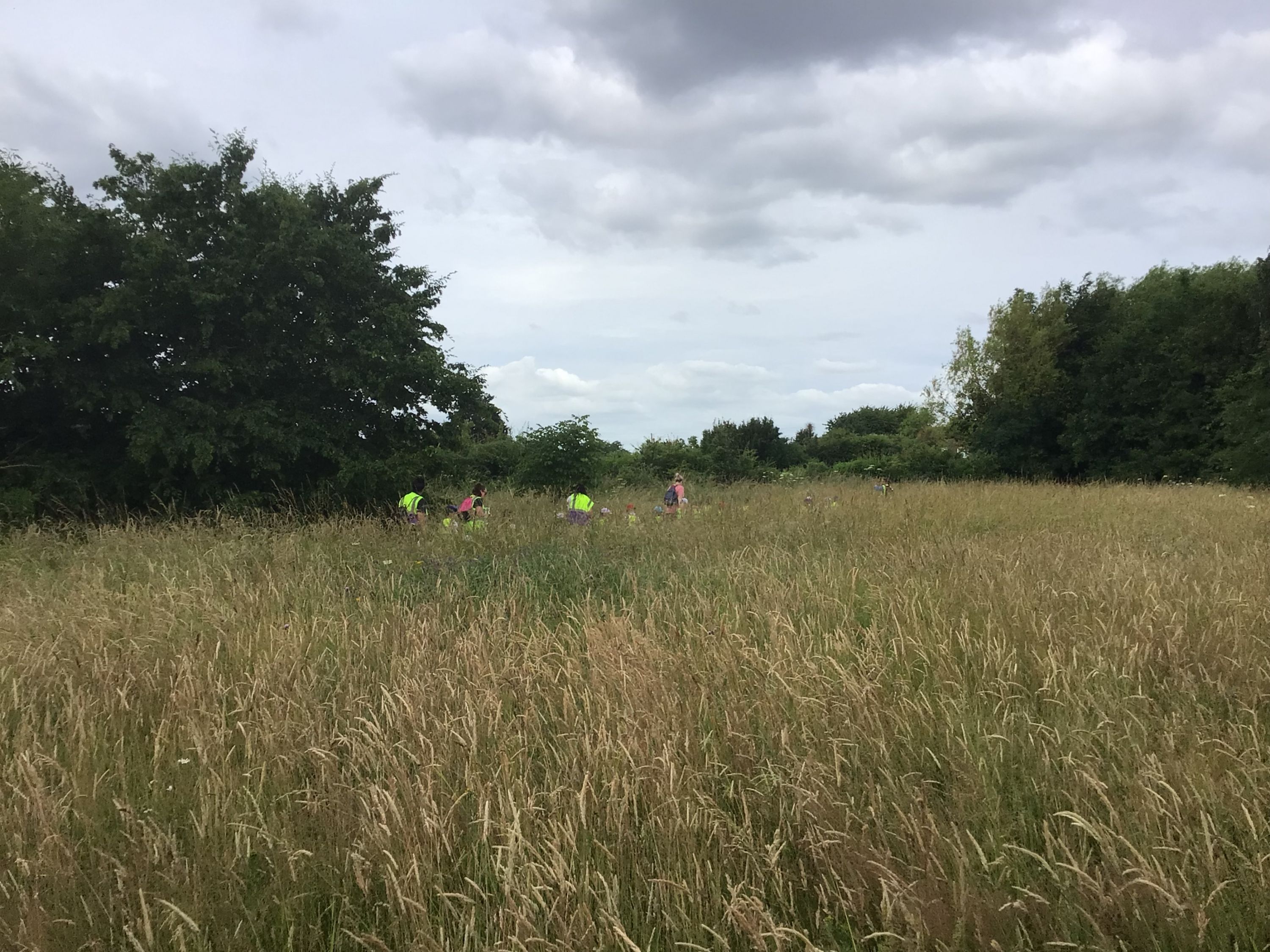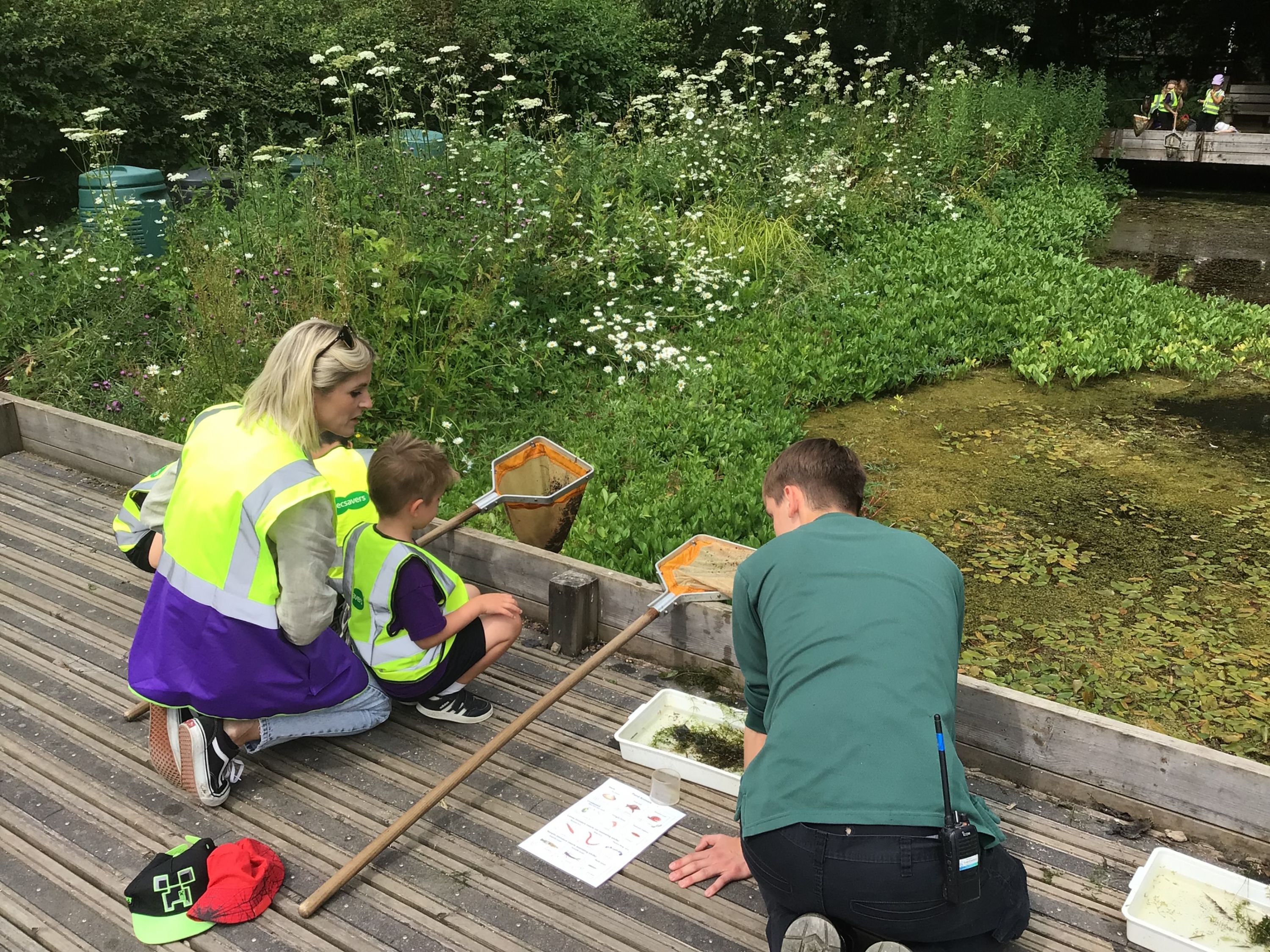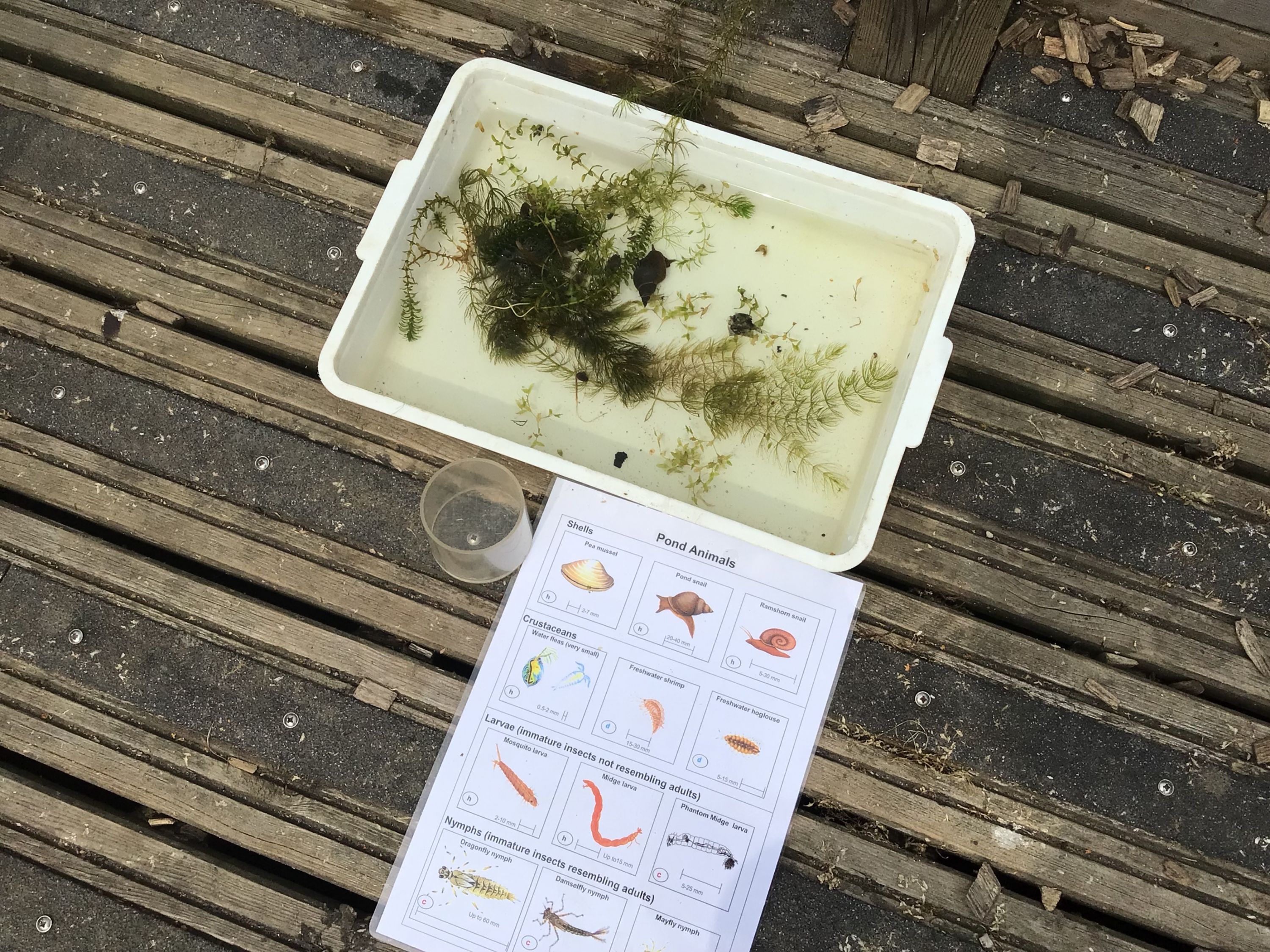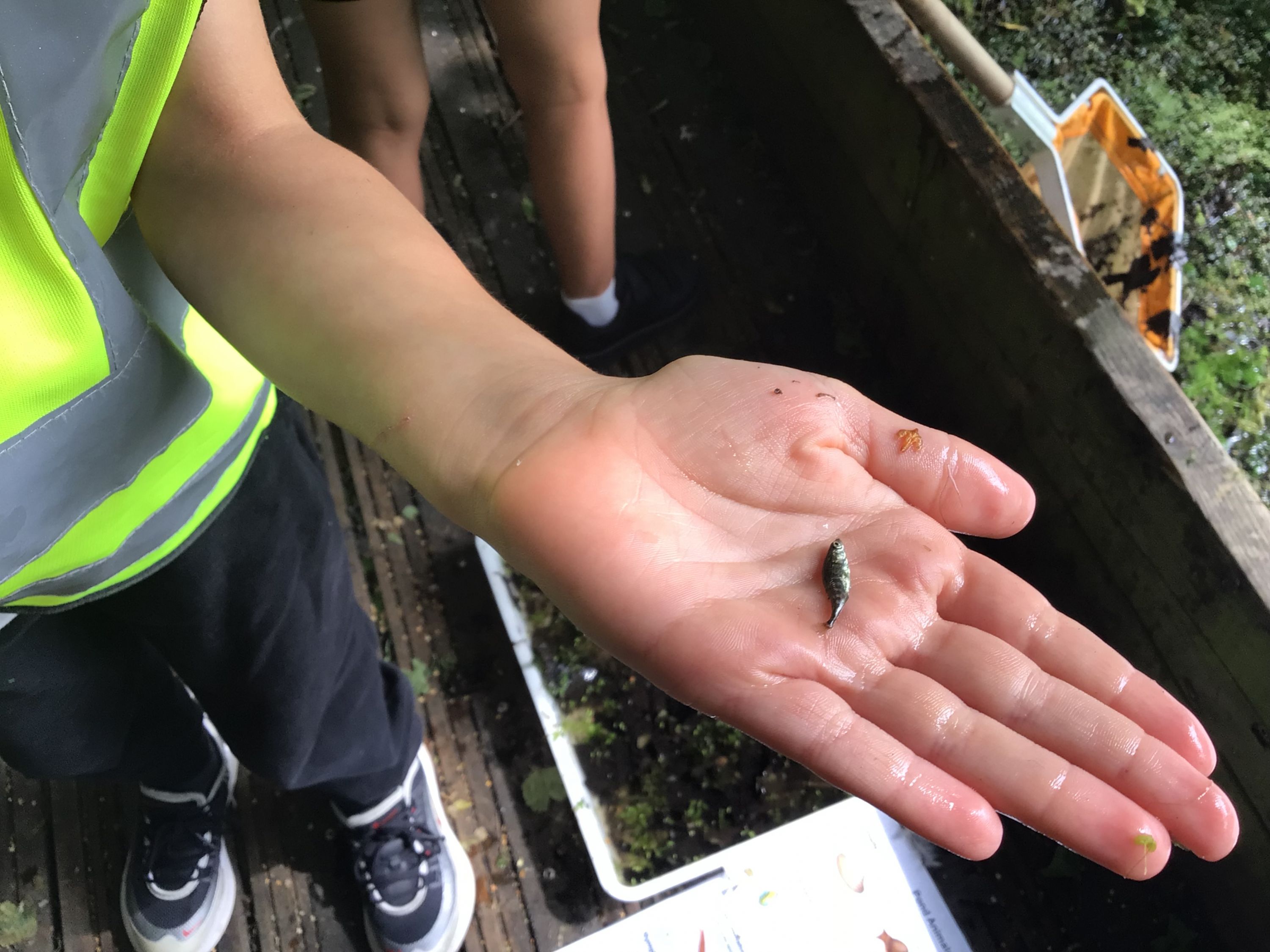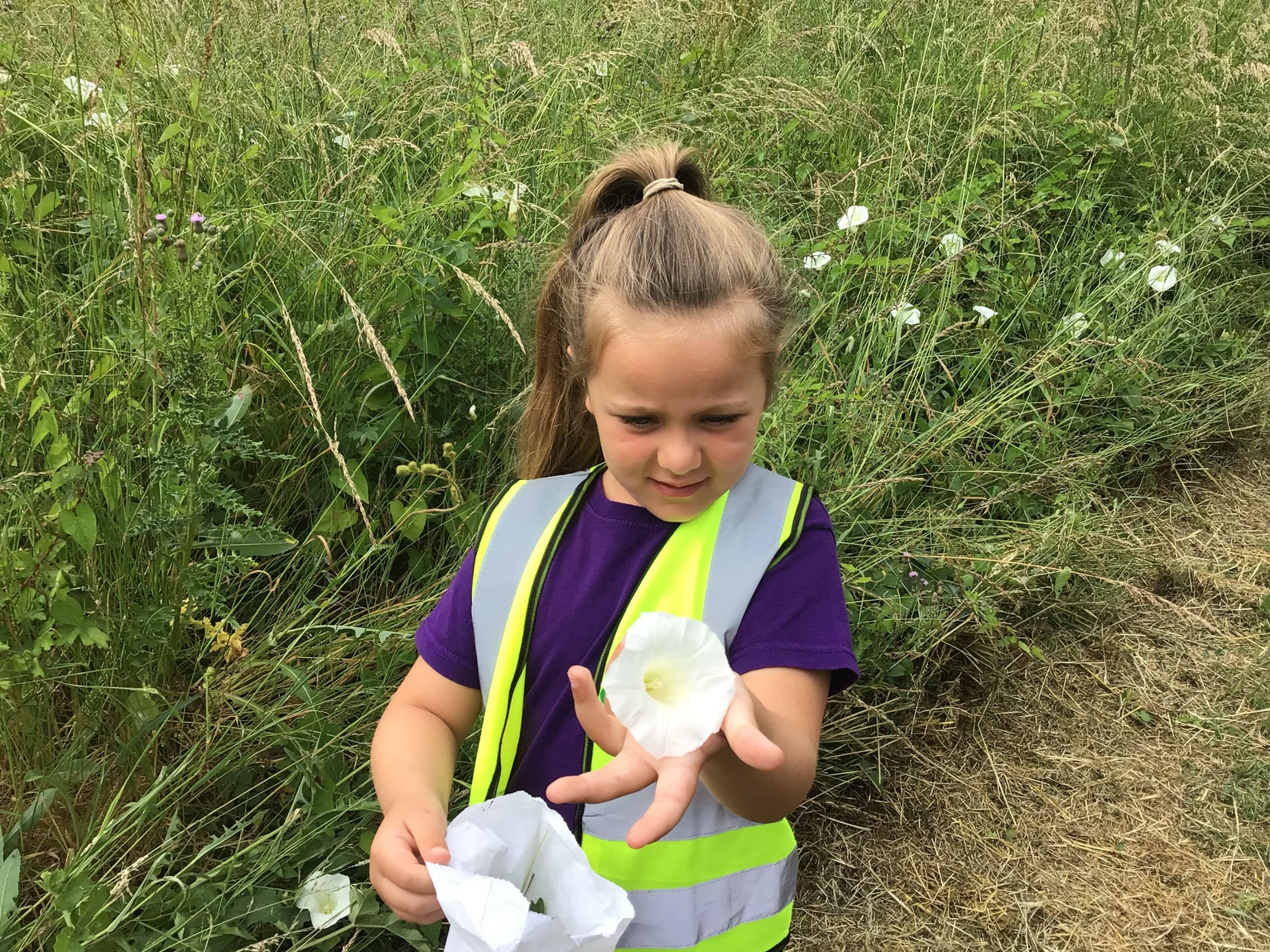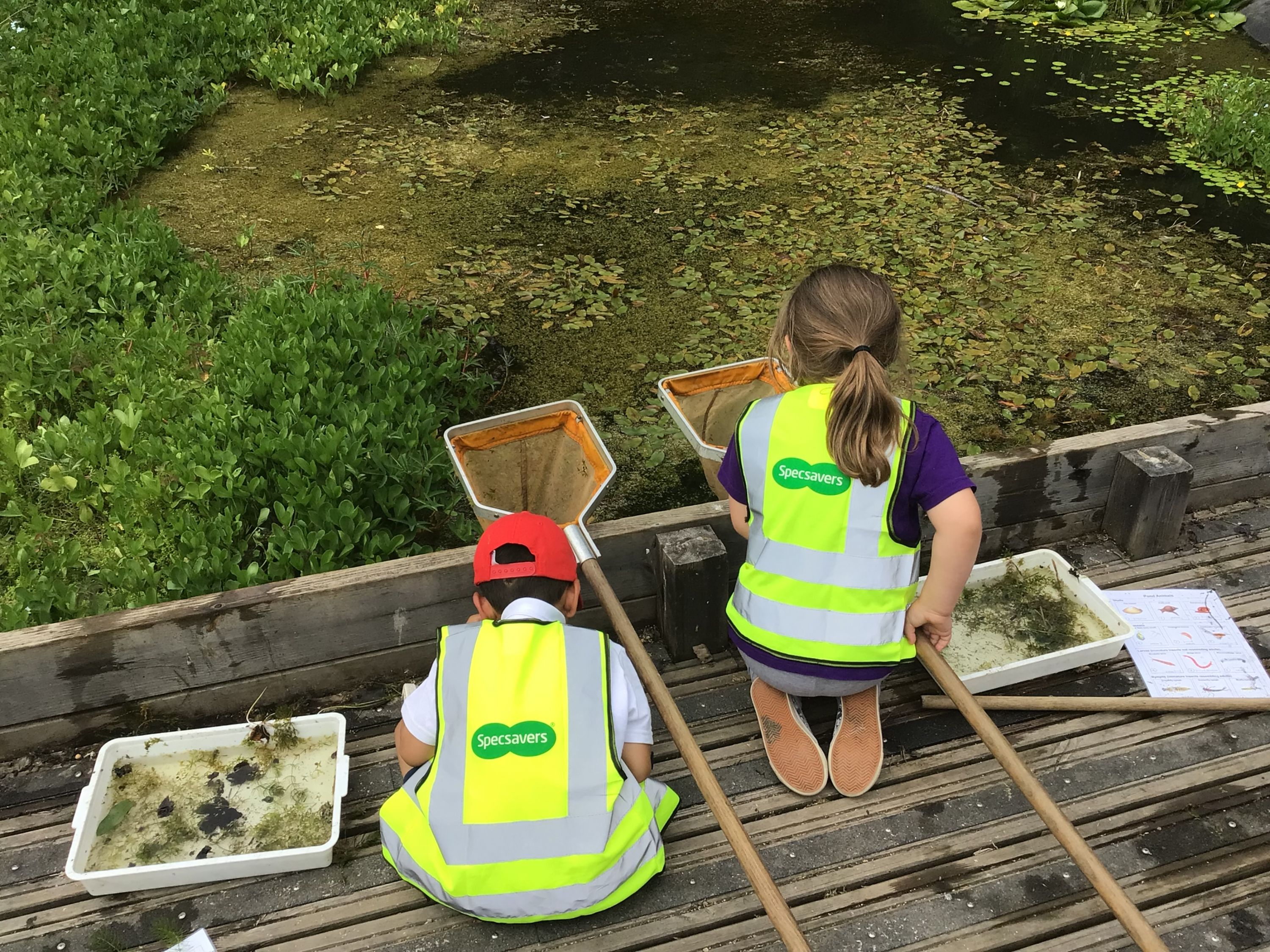 Vegetable Patch
We have a few healthy-looking plants that have grown over the half-term.
The children have planted carrots, beetroot, tomatoes, potatoes, beans and spring onions, now they can't wait to see them grow further.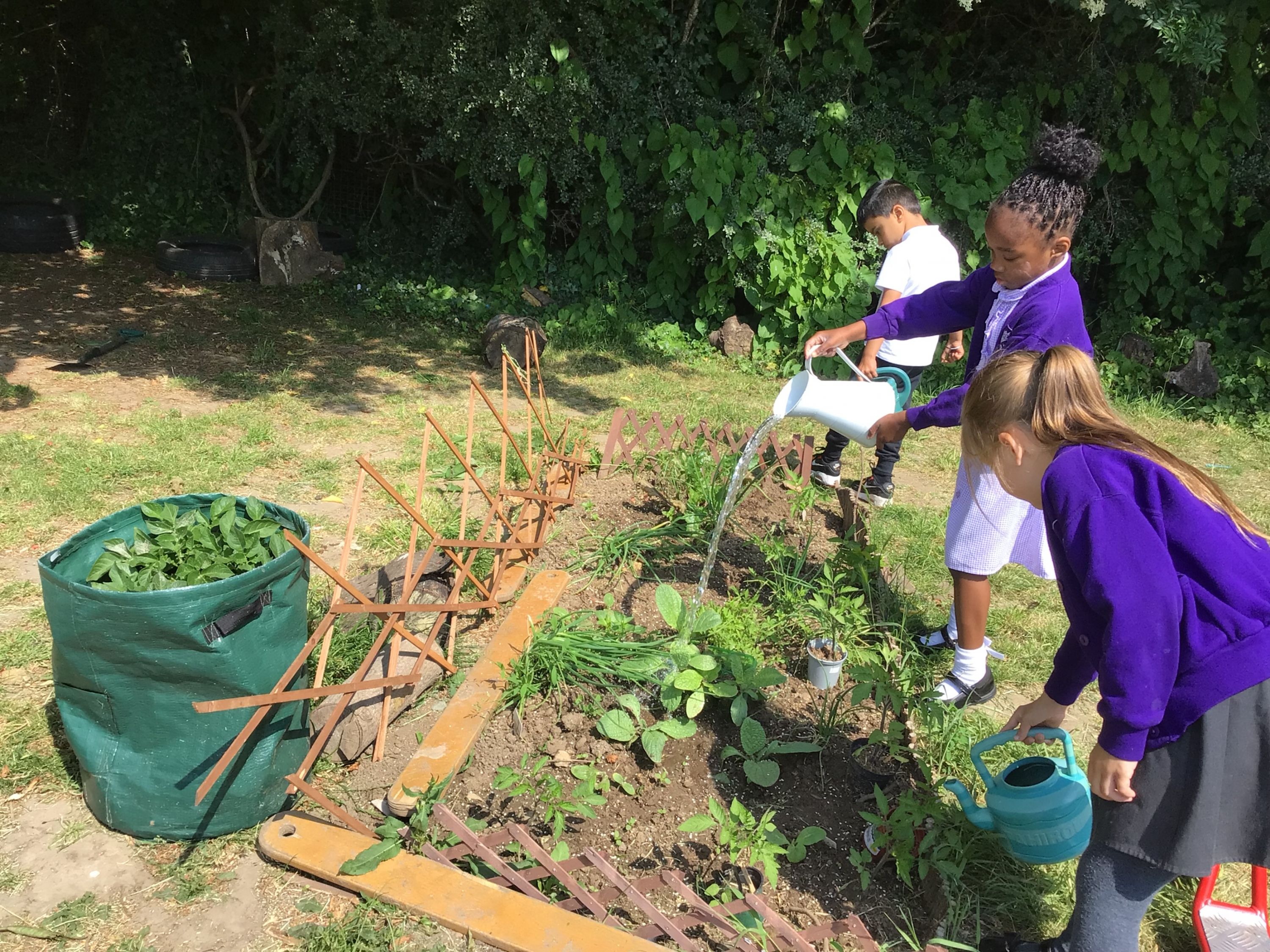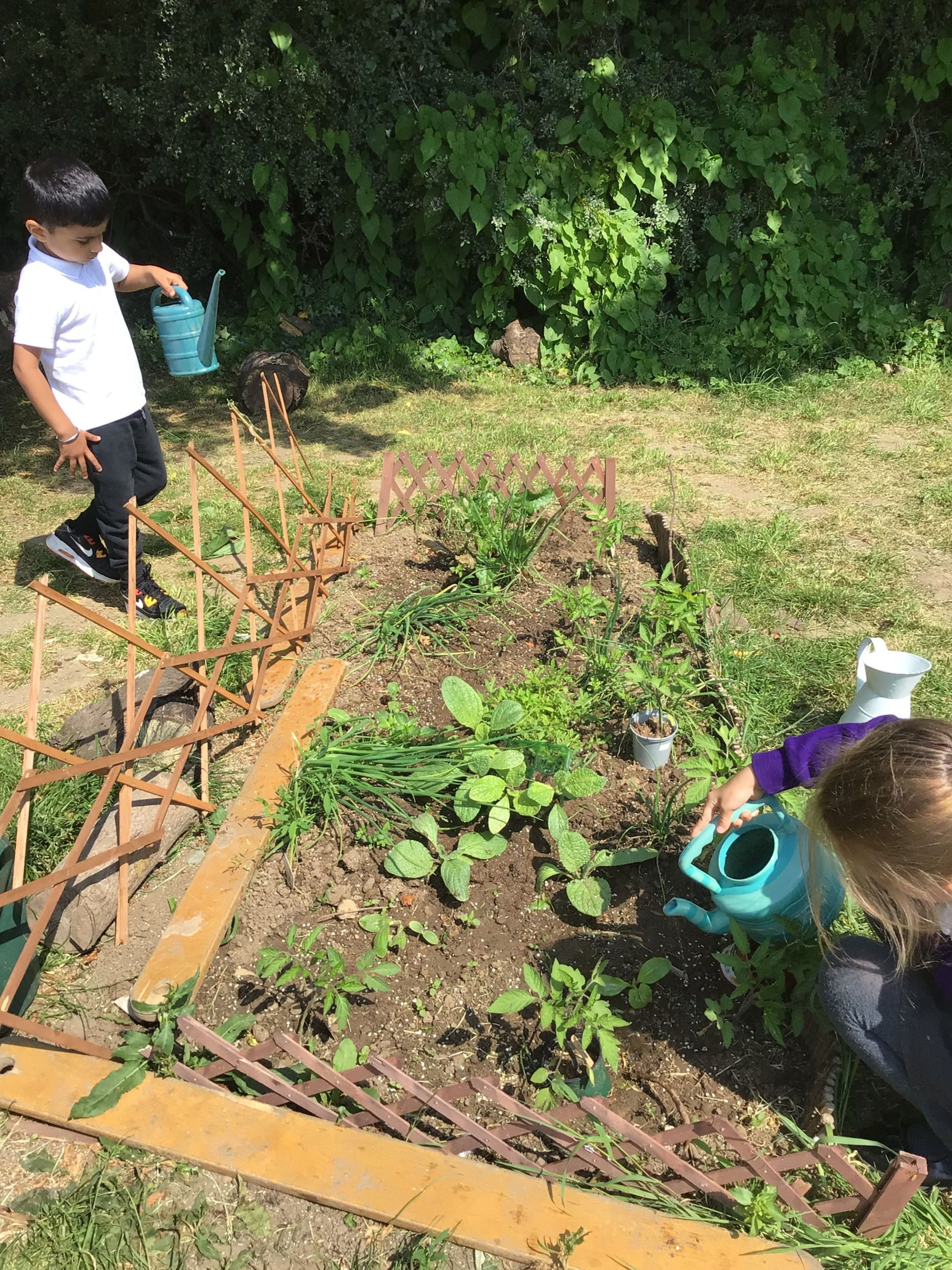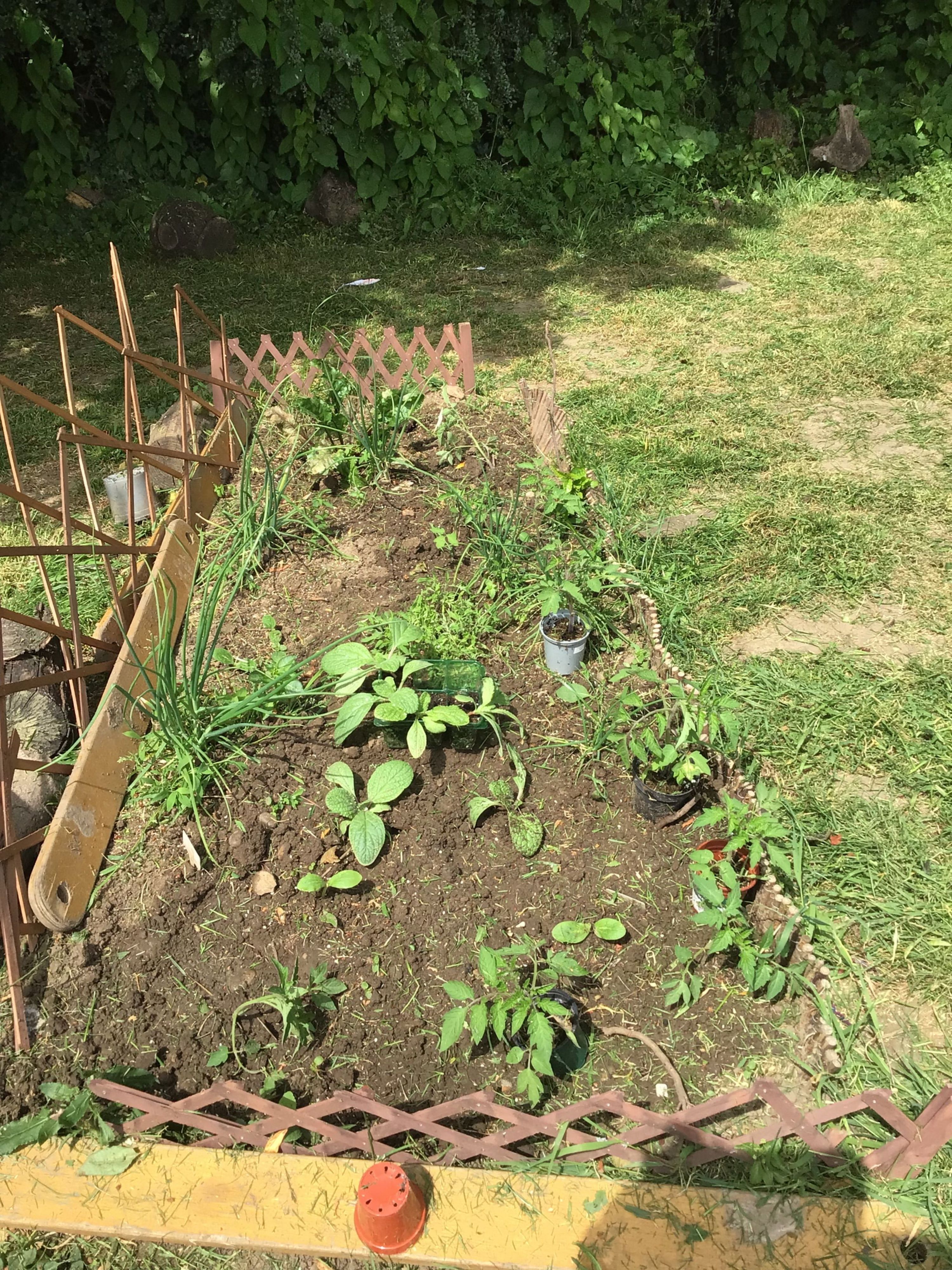 Princess and the Pea
Reception class were reading the text the "Princes and the Pea"
They especially enjoyed experimenting with different materials to design and create a bed with lots of layers of mattresses.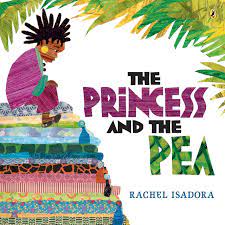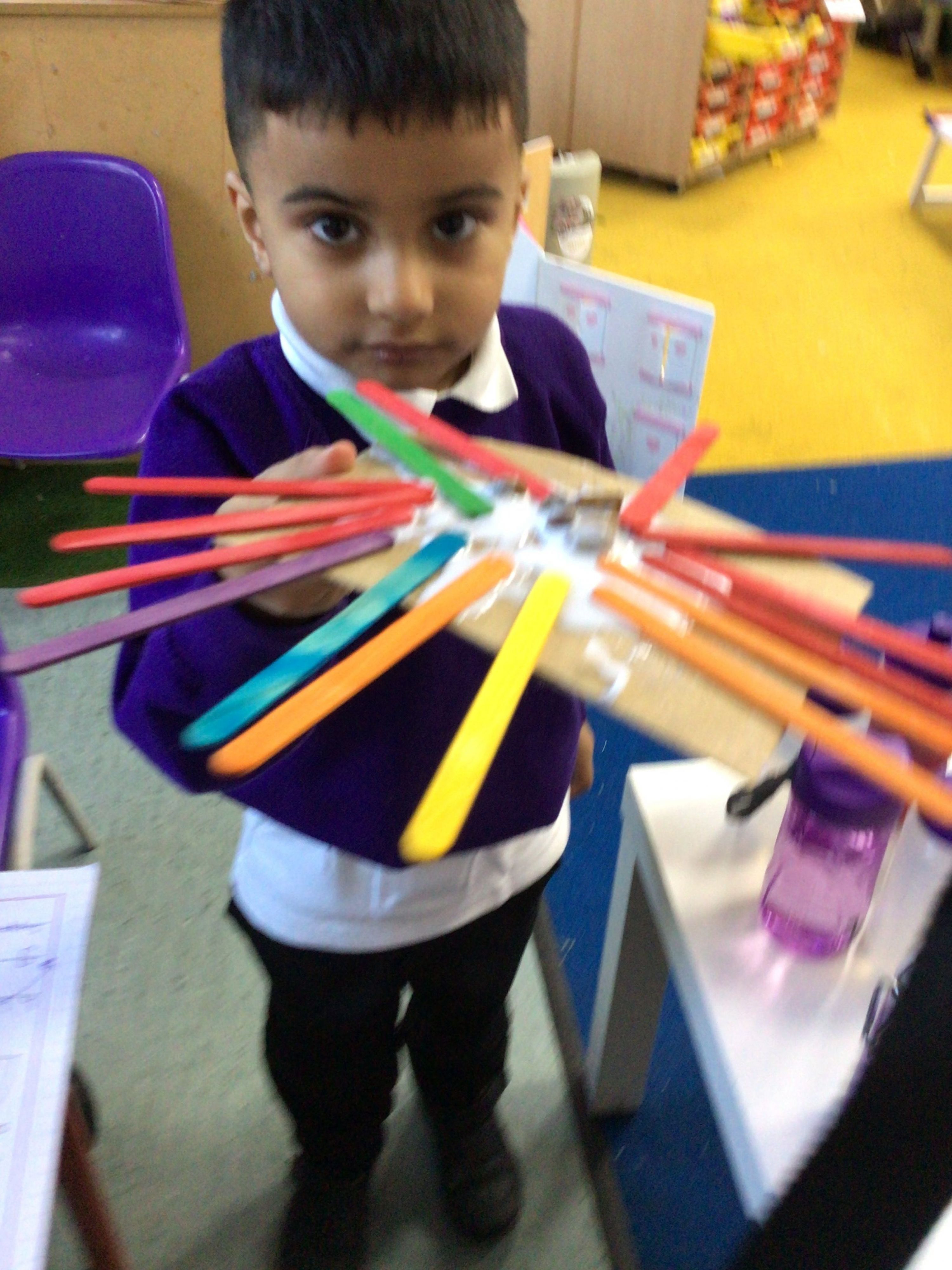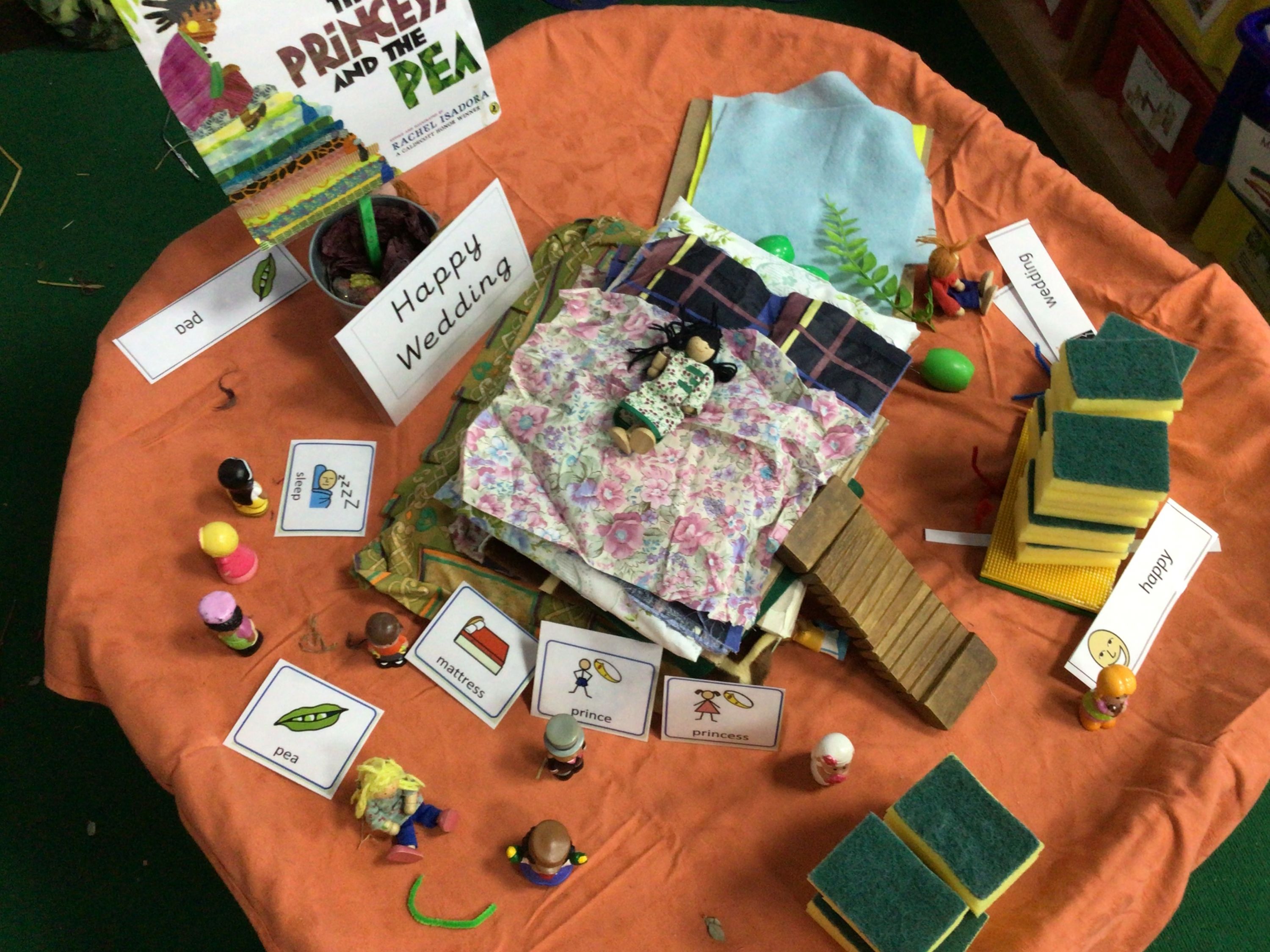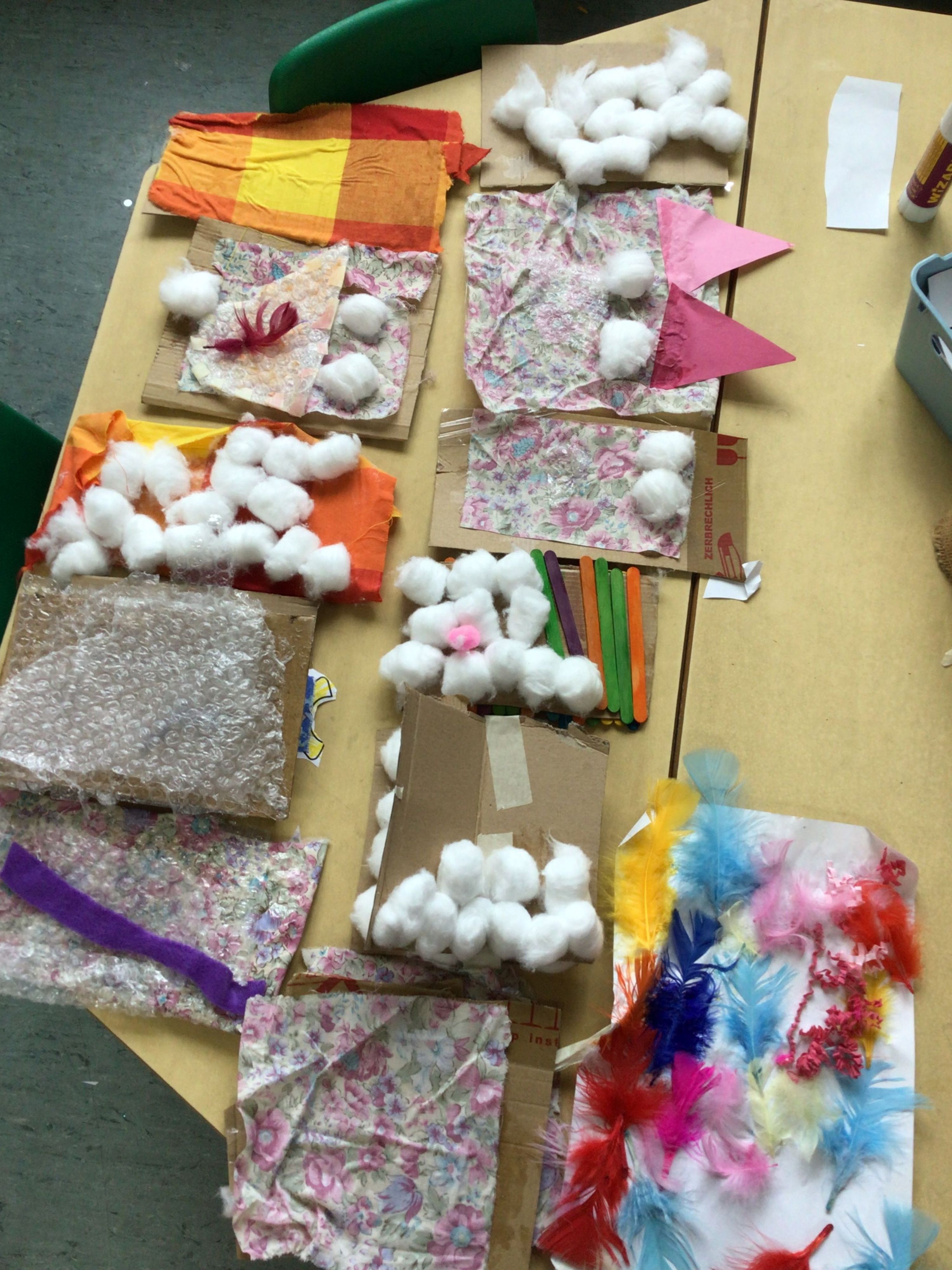 Diwali
Butterfly Class have been learning about Diwali celebration and reading the text Rama and Sita to have a better understanding about Diwali.
They have been learning about the different ways in which people celebrate Diwali in their community including making Rangoli patterns, having a tea party, dressing up in a sari and making diva lamps.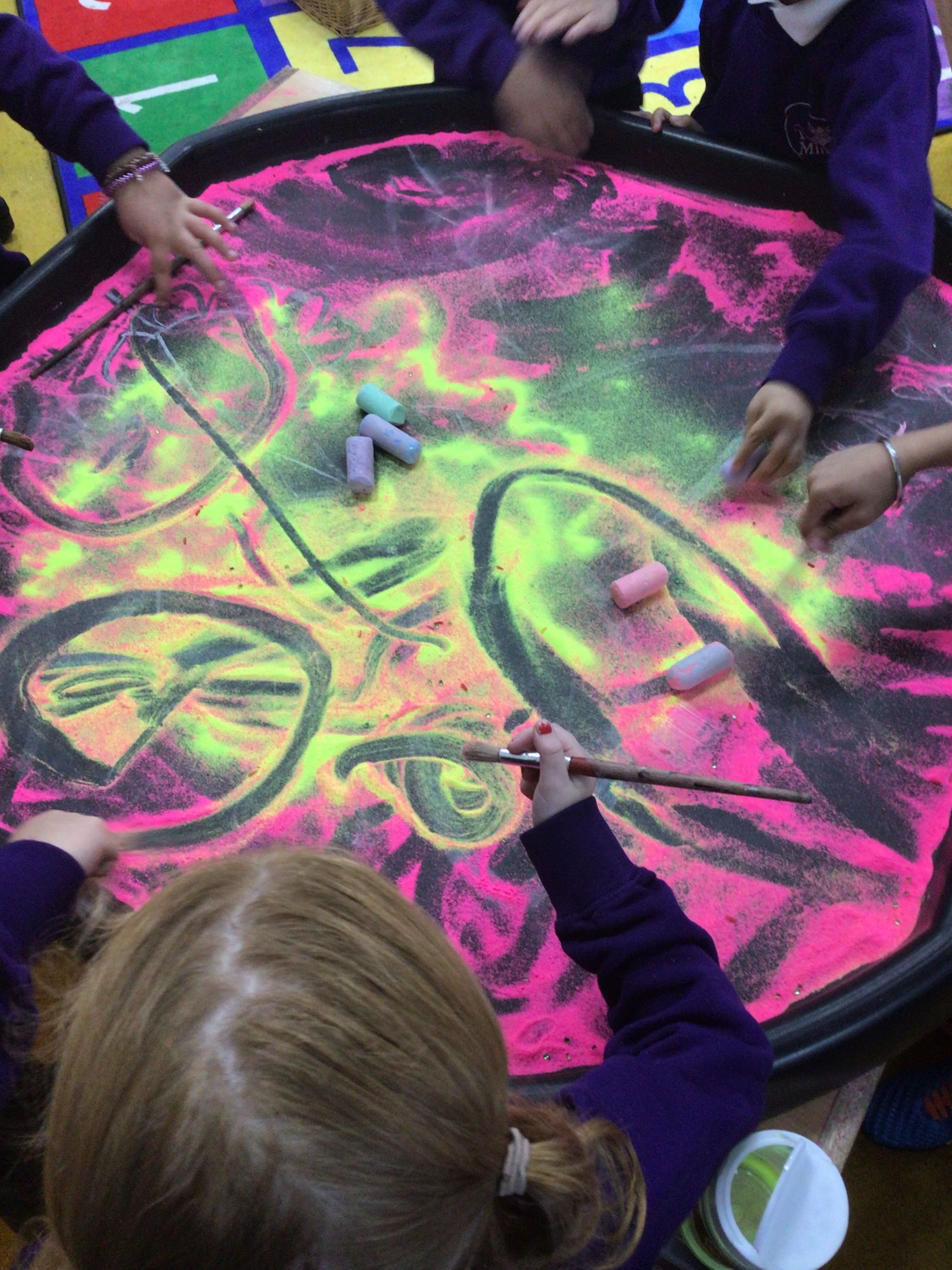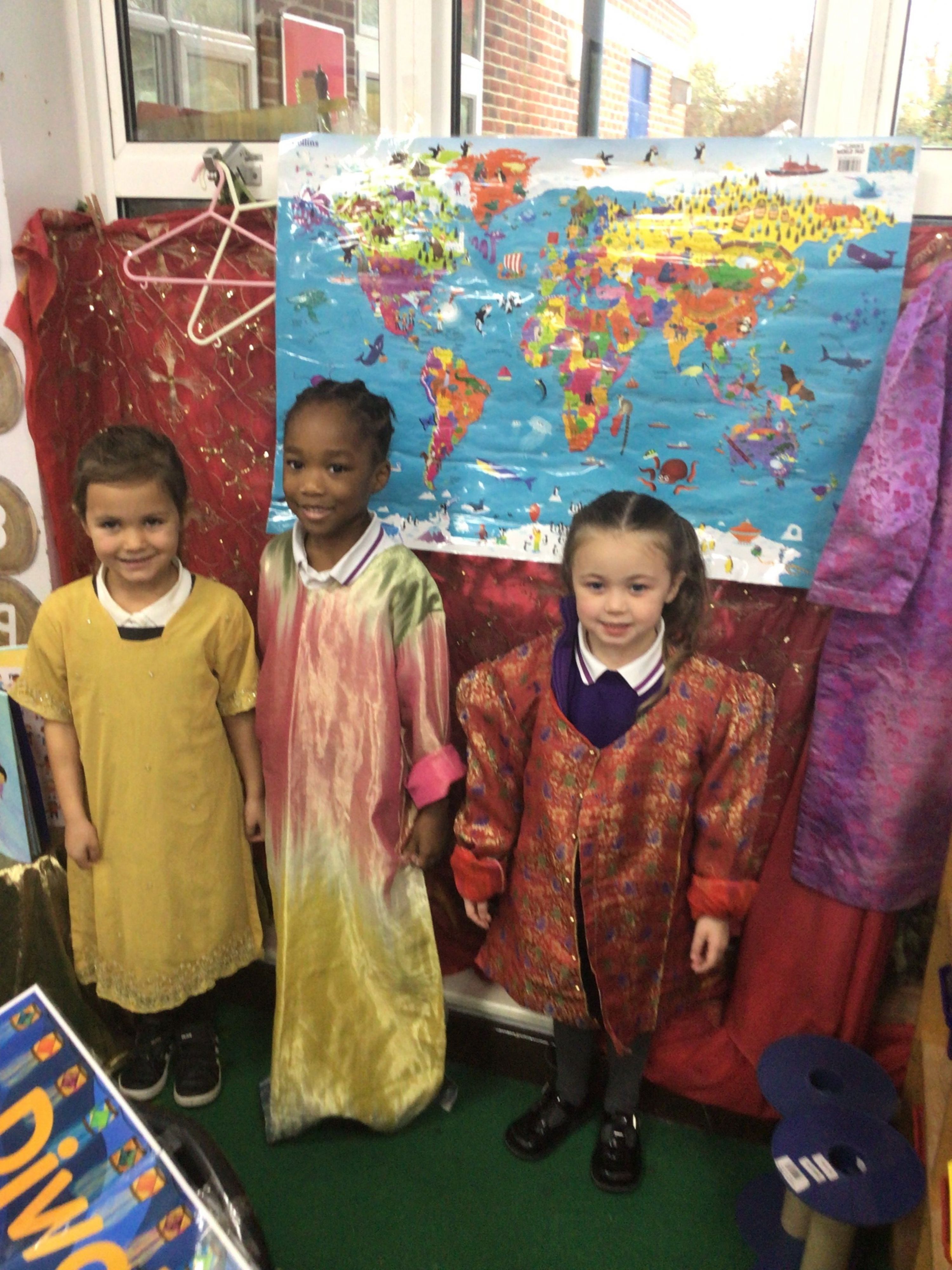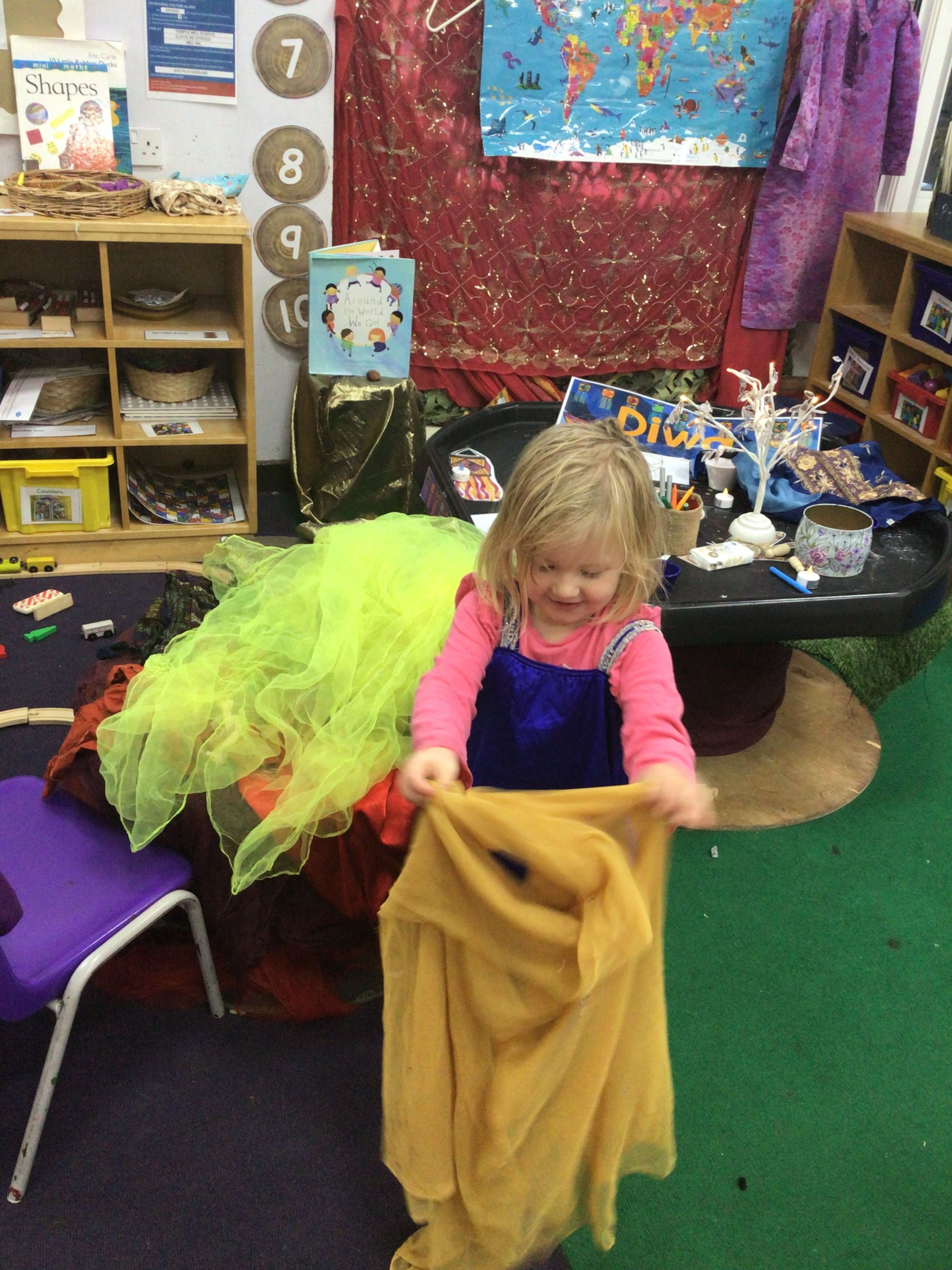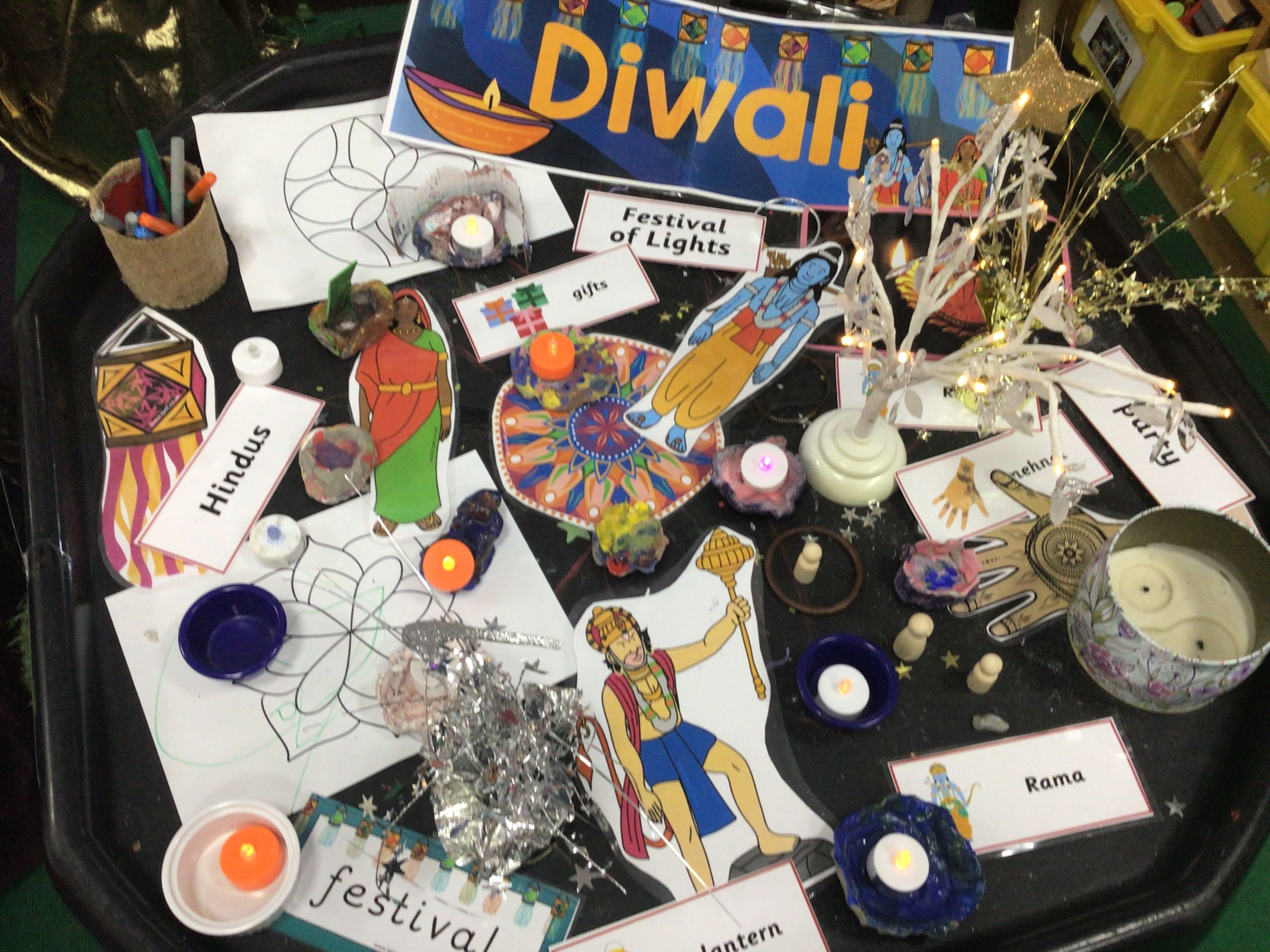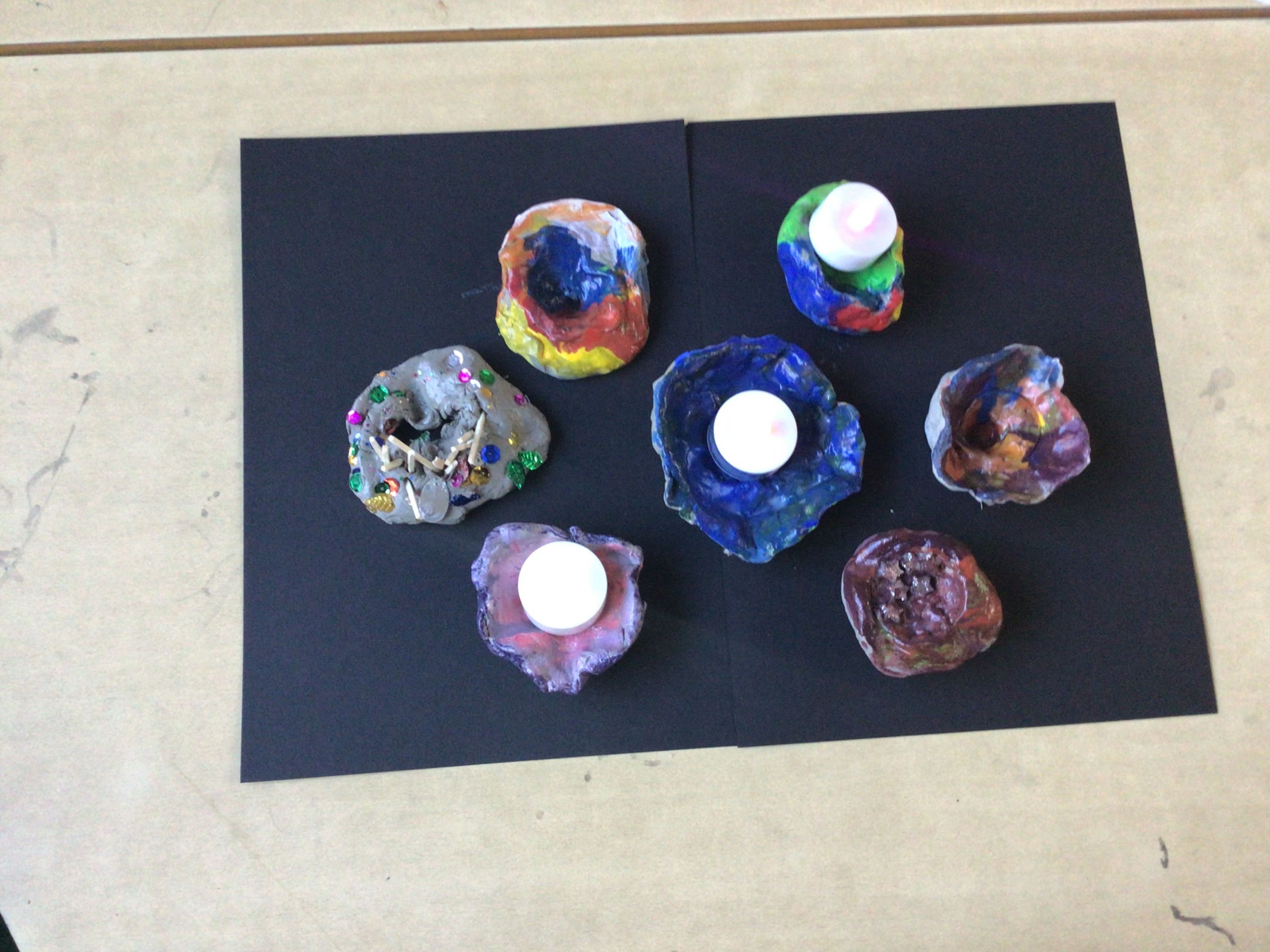 Emergency Services
You're never too young to find out what our Emergency Services do to help us!
Caterpillar and Butterfly Class had a visit from Mr Allen, a Paramedic, to explain what he does to help people.
Mr Allen brought some equipment with him for the children to have a look at and try on.
The children had lots of fun and now have a better understanding of a who a Paramedic is and what they do to help us.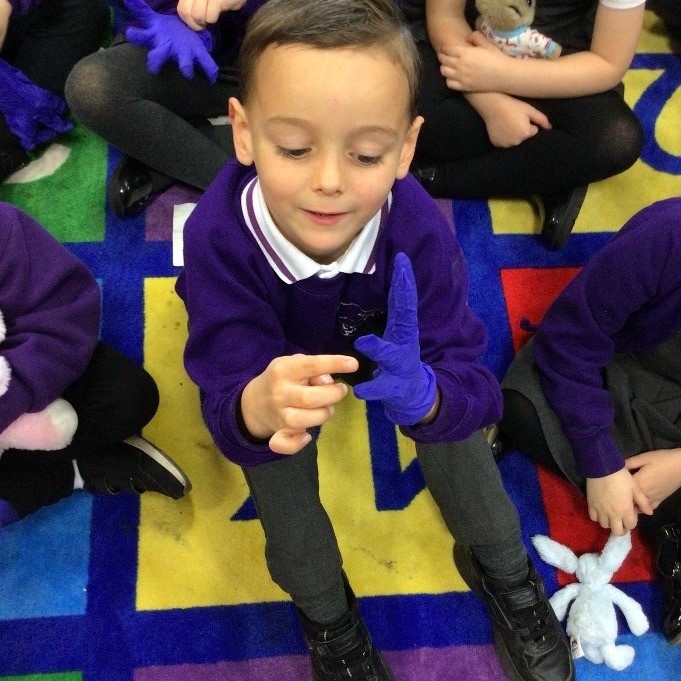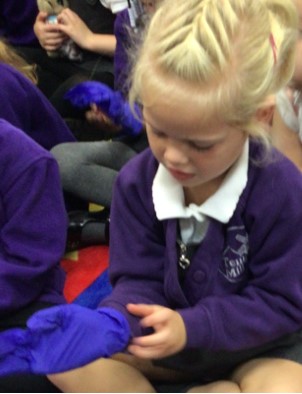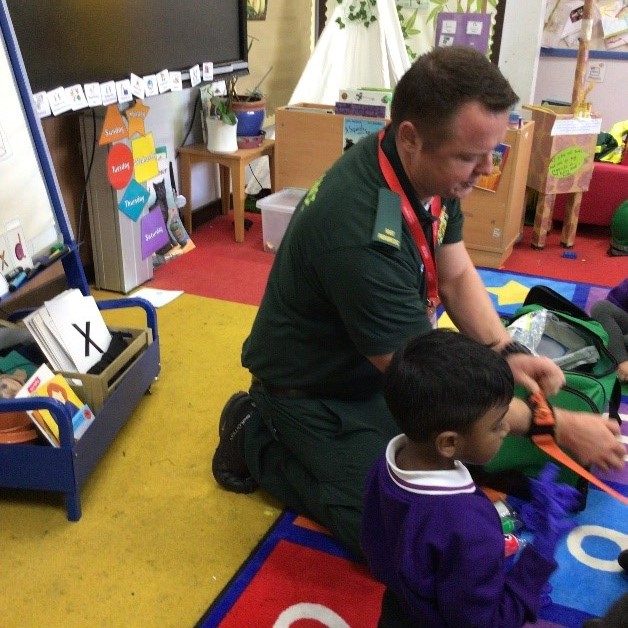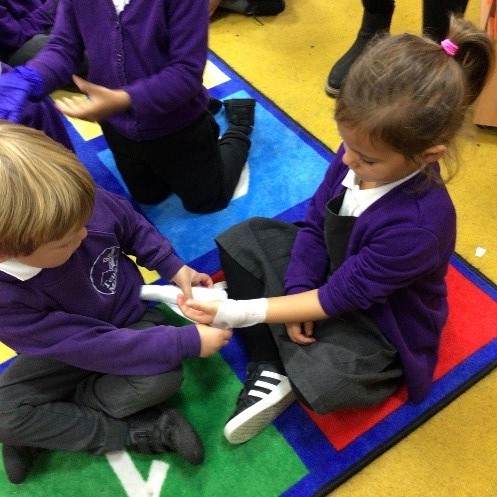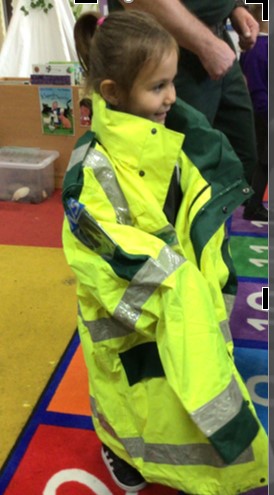 'Supertato'
This week Butterfly class has been reading the text, 'Supertato'. We had discussions about why people are called superheroes. The children made their own Supertato character. They also explored different types of vegetables before deciding that they wanted to make soup. Finally, they hunted for the evil pea in their outdoor environment.

'Alien' Words
The children really enjoyed reading simple words and working out whether they were real or 'alien' words.
A great activity to do at home to help encourage reading in a fun and engaging way.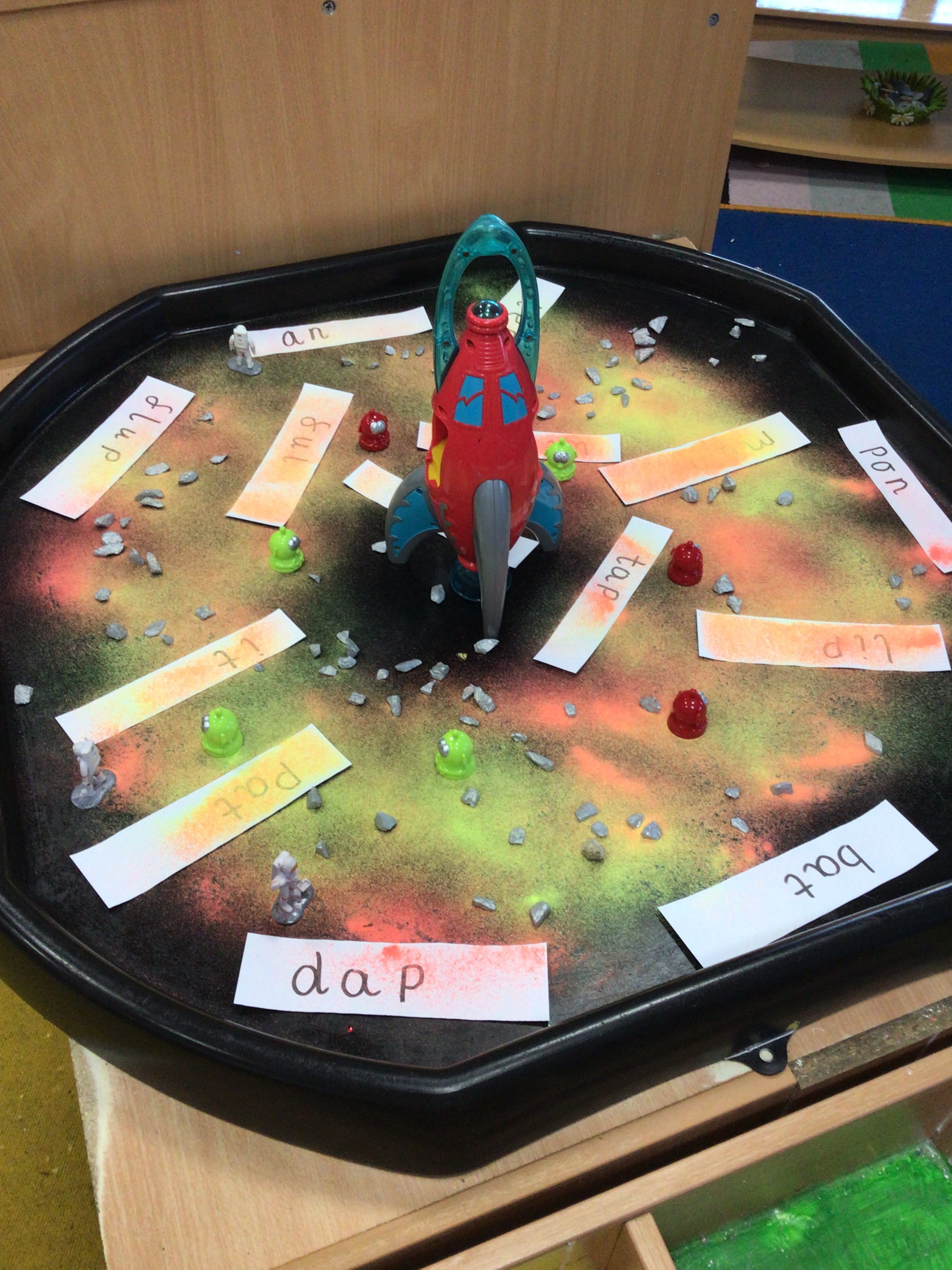 Winter Wonderland
A fabulous miniature Winter Wonderland is ready to explore in our Reception class. Butterfly class are feeling very festive!