Welcome to Year R!
Butterfly Class
Welcome to Reception class, on our pages you will find our Knowledge Mats which will tell you all about our learning for this term and all of our latest news and achievements.
Teacher: Miss Convey
Social Story
Each year, we create a Social Story for our individual year groups. The aim of the Social Story is to help children become accustomed to their change in environment as they progress upwards through the school. It outlines how their classroom will look, who their teachers are, and how the school day may look. Our Year R social story can be found here:
Latest News
'Alien' Words
The children really enjoyed reading simple words and working out whether they were real or 'alien' words.
A great activity to do at home to help encourage reading in a fun and engaging way.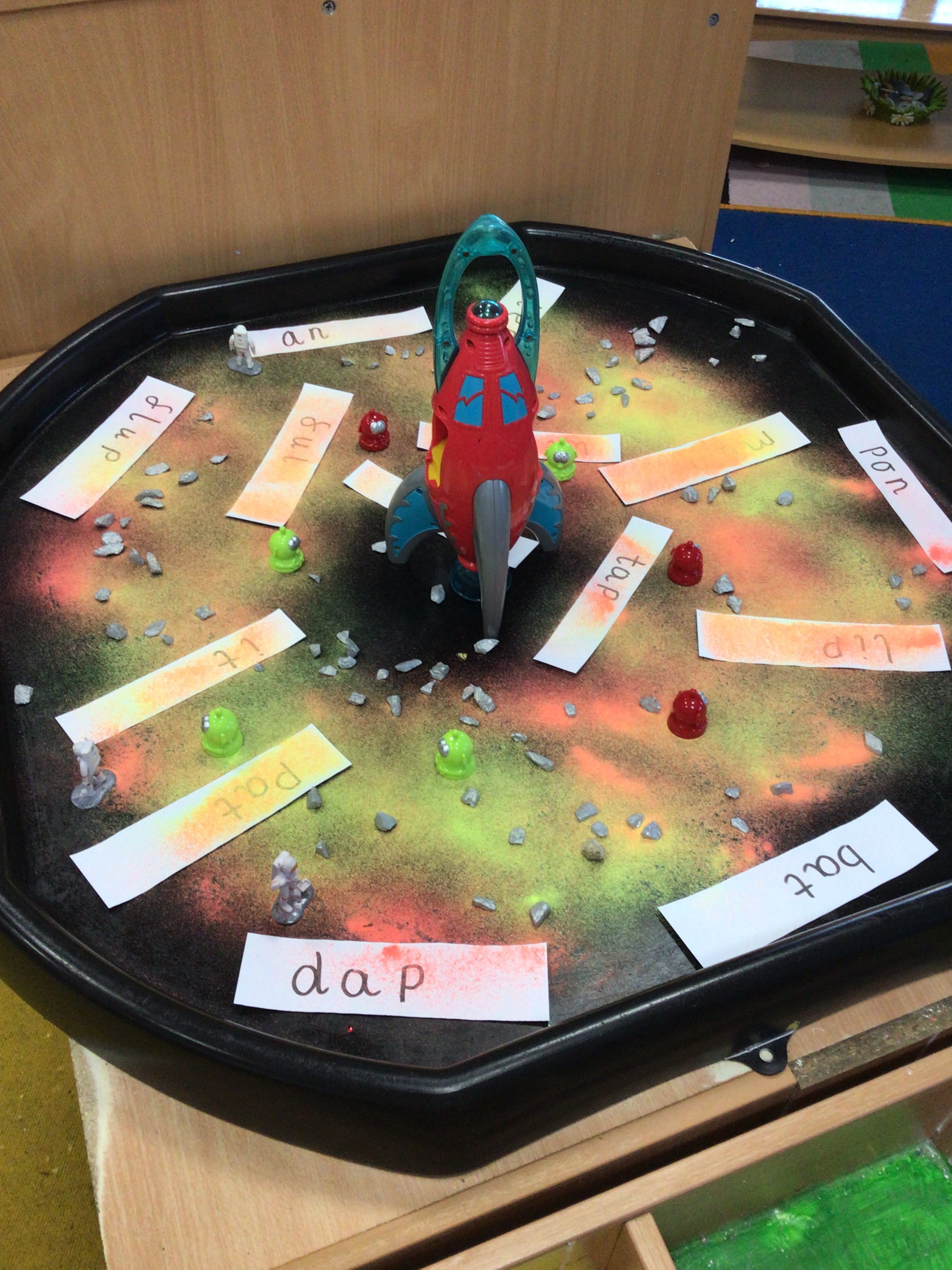 Winter Wonderland
A fabulous miniature Winter Wonderland is ready to explore in our Reception class. Butterfly class are feeling very festive!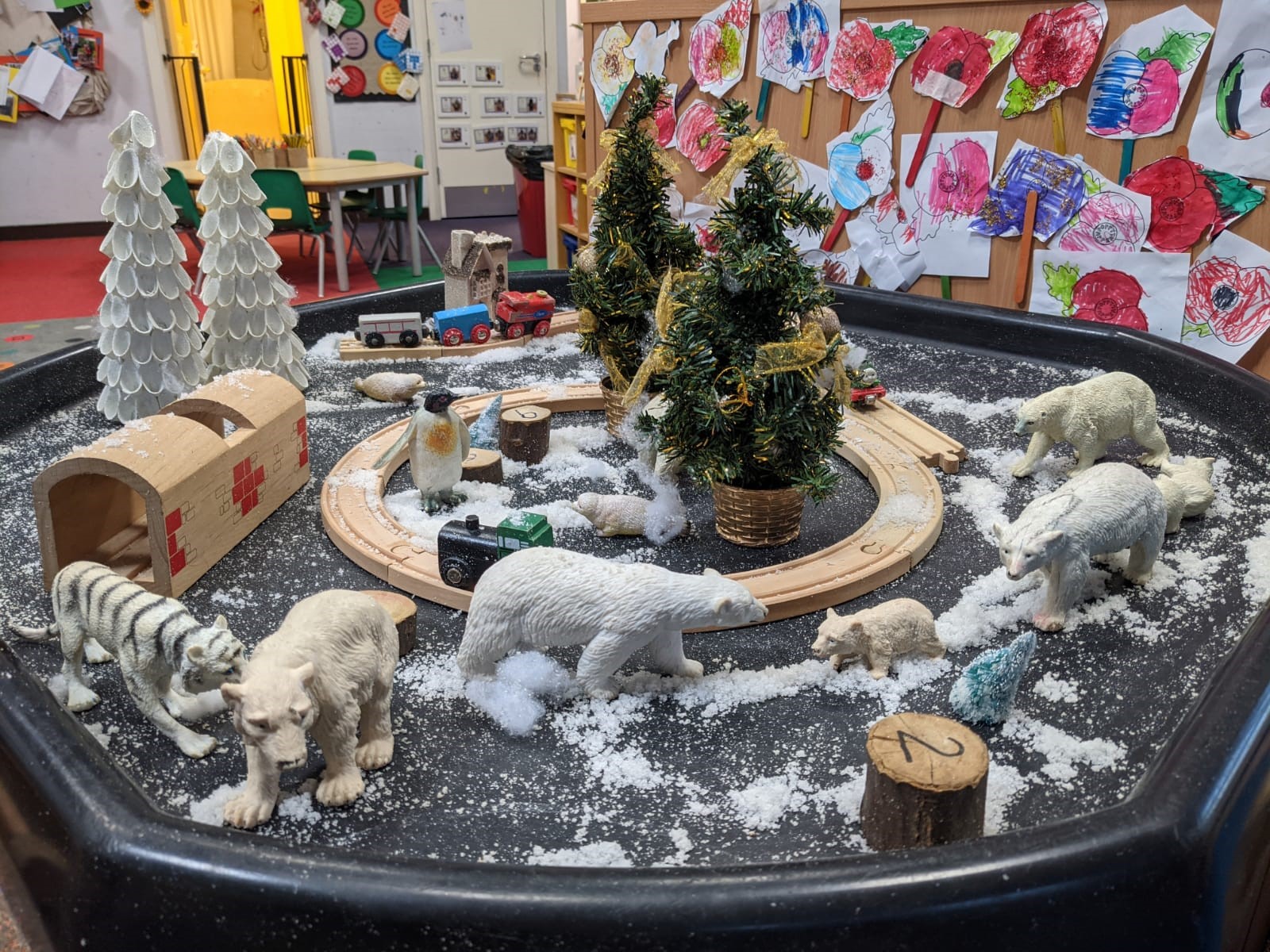 Vegetables
Last week, Reception class explored different vegetables in our mud kitchen such as pumpkins, carrots and celery.
The children learnt how to use knives safely in order to cut up some carrots. They then turned it into "carrot cake especially for rabbits"!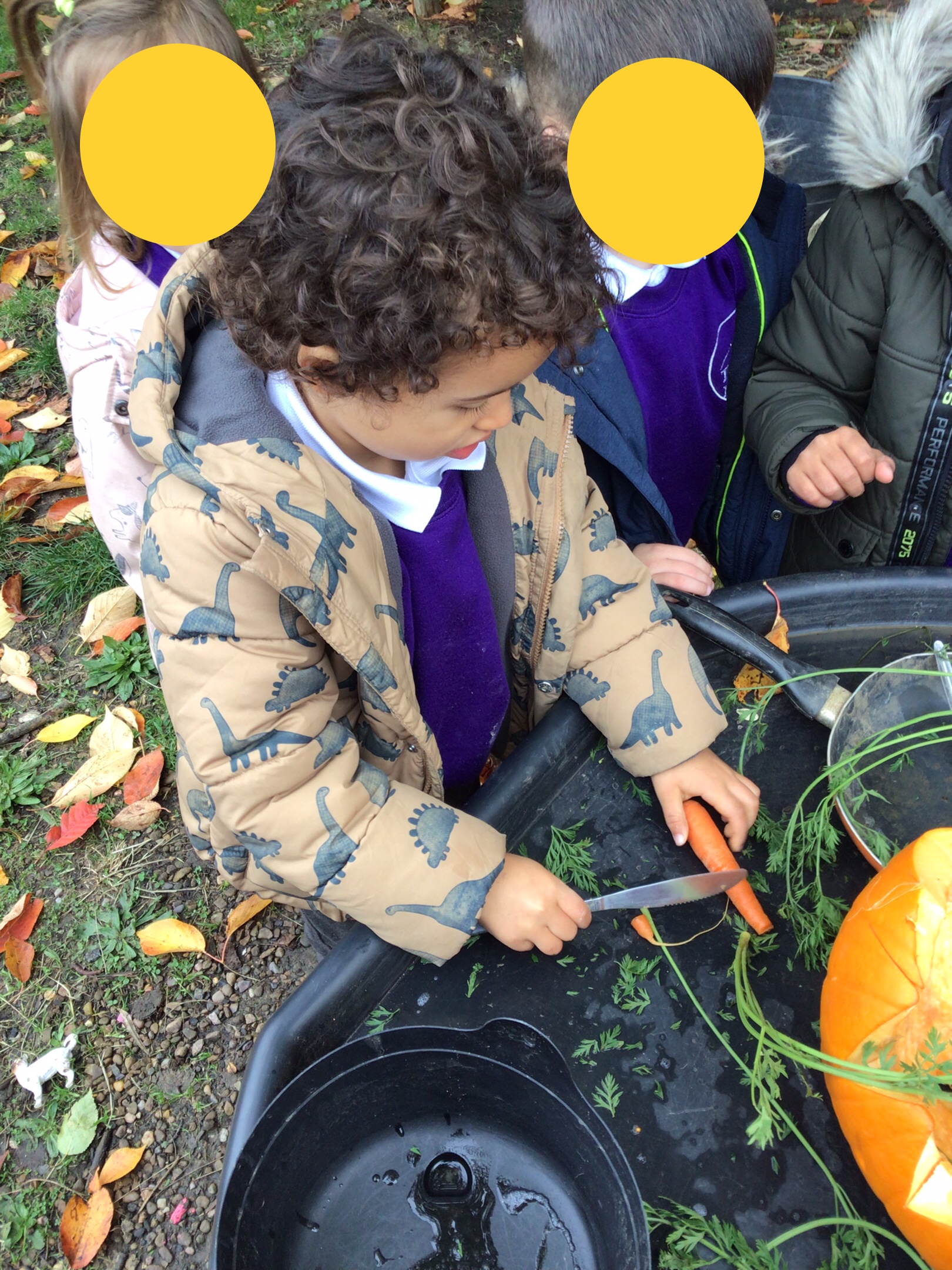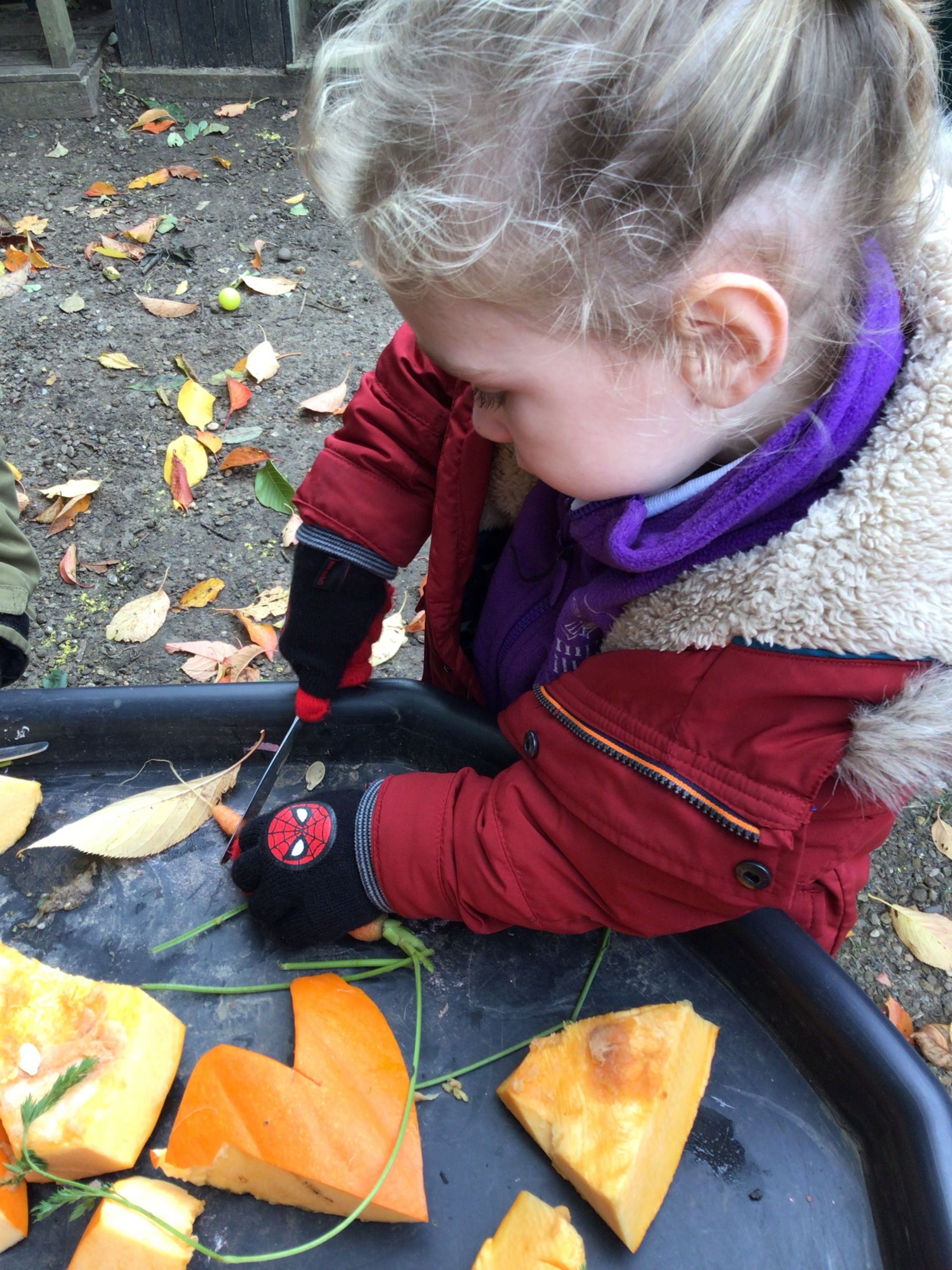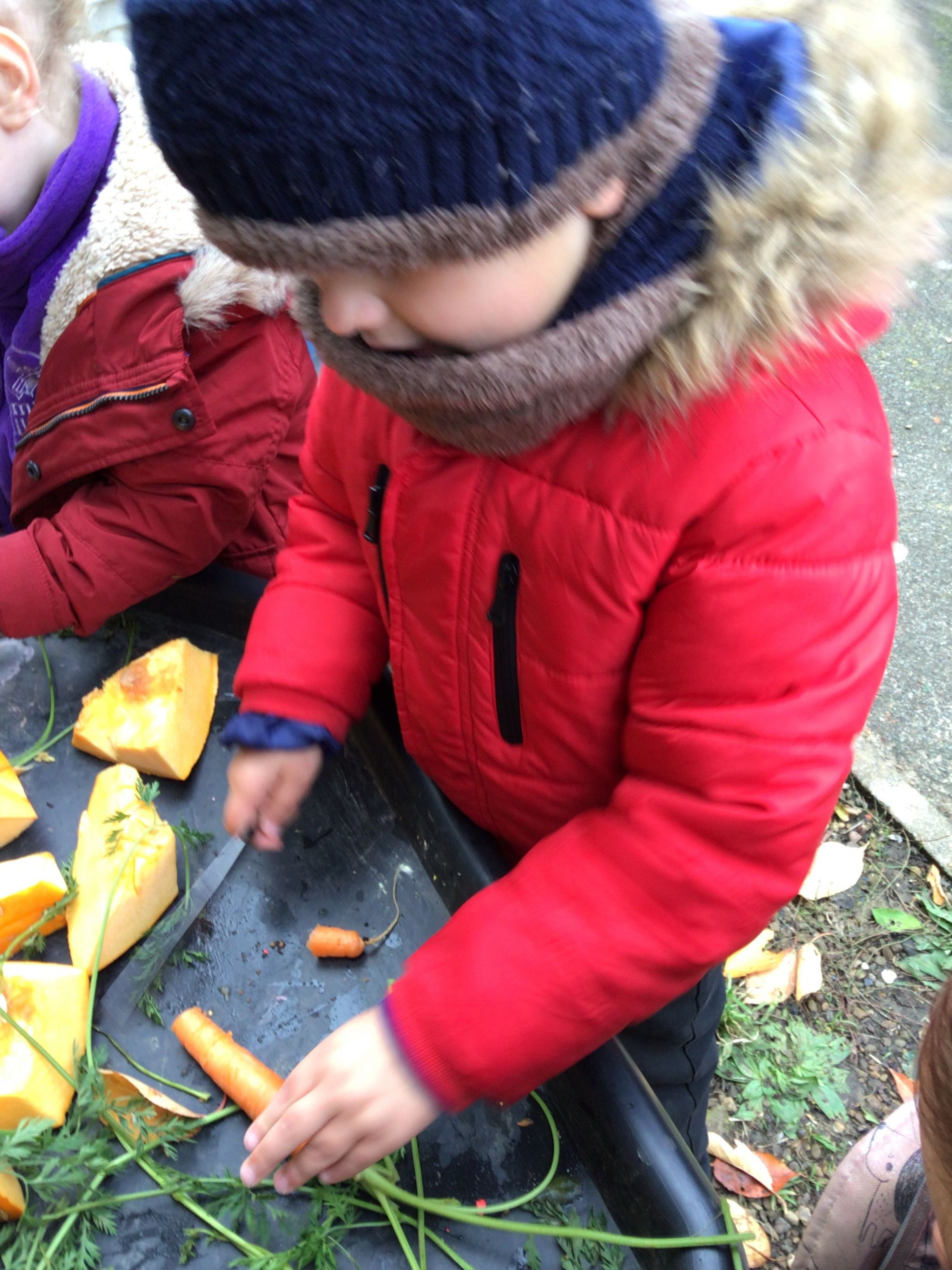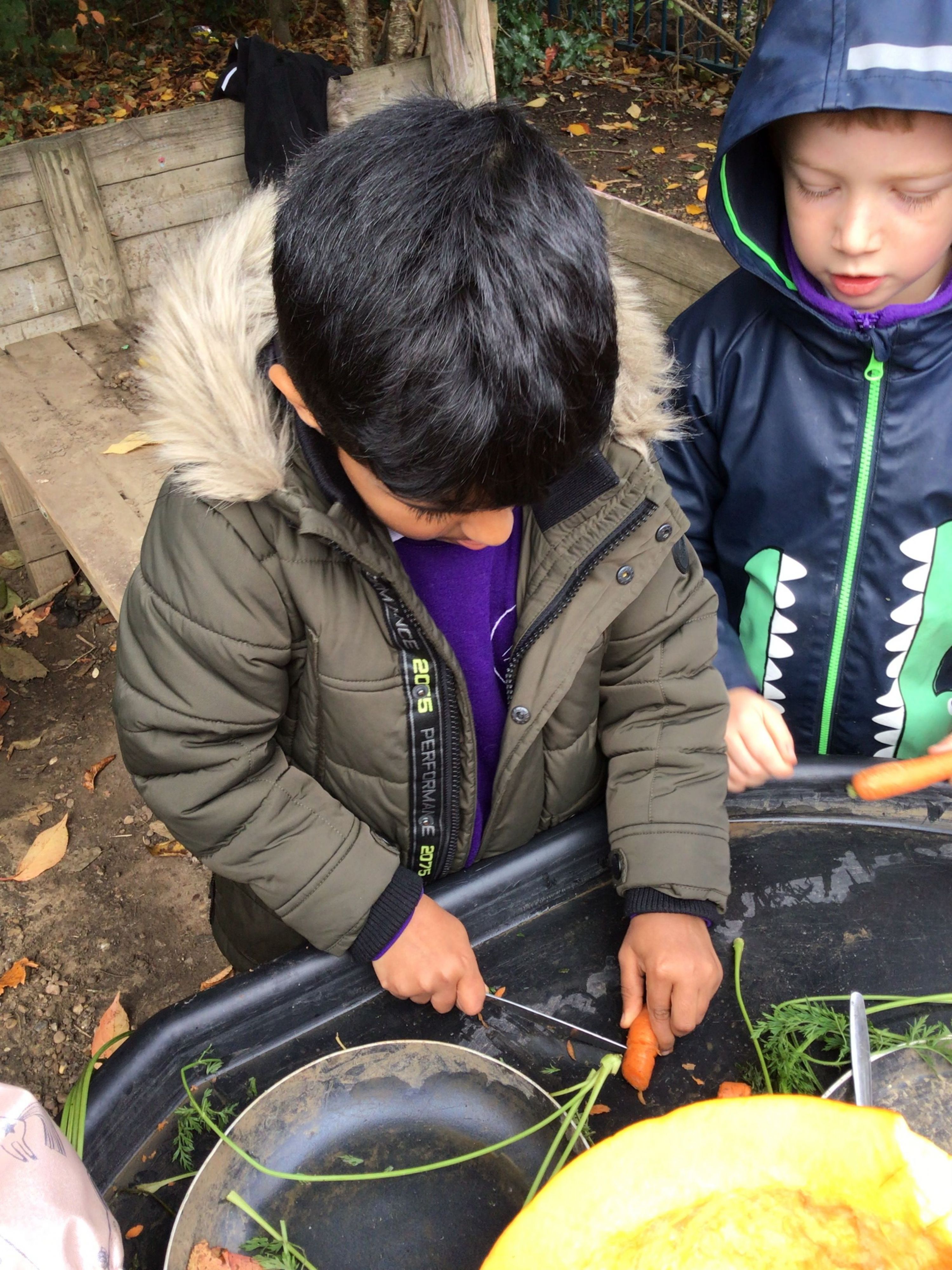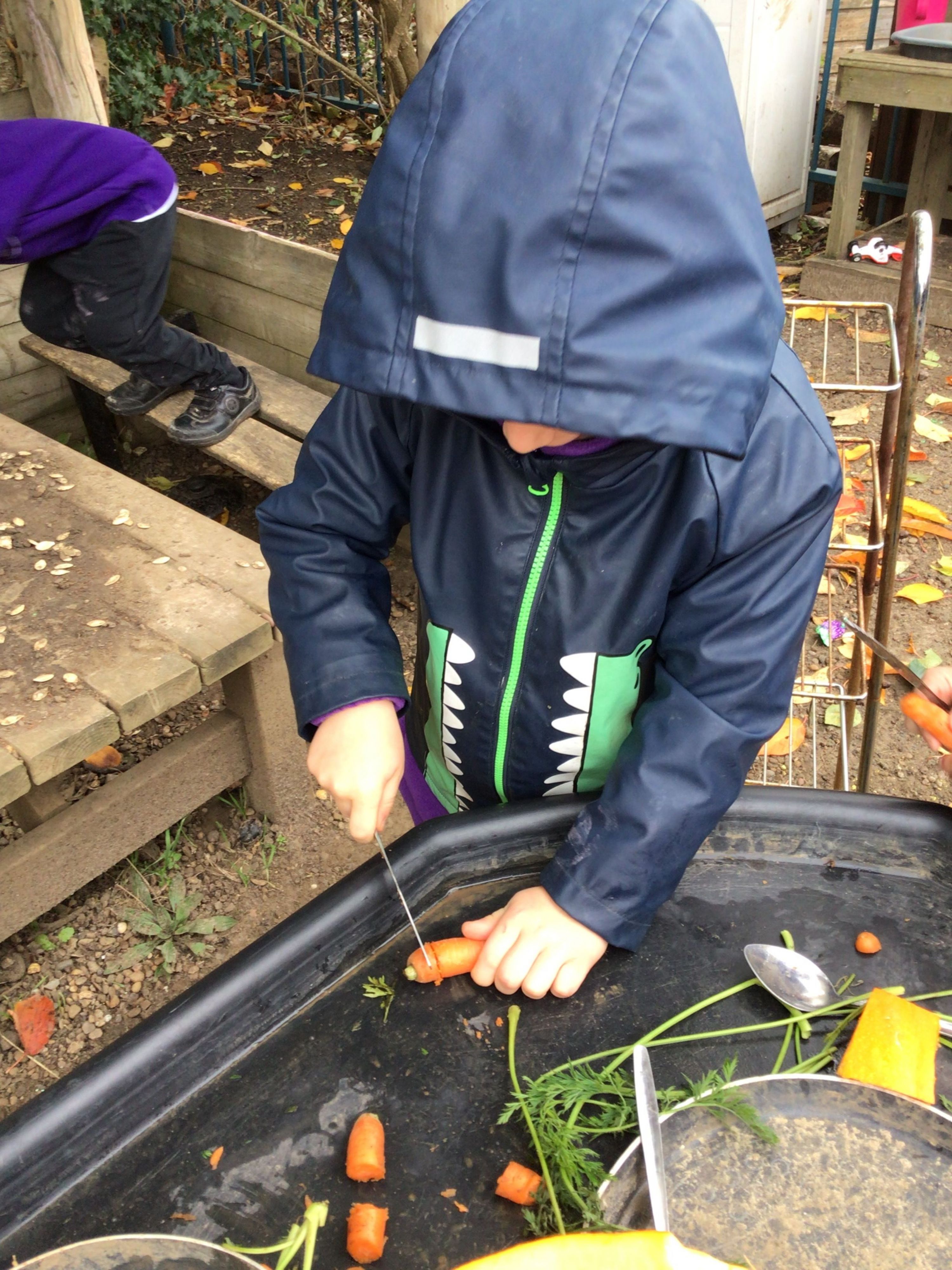 Owl Babies
Butterfly Class have been in full swing, learning all about the story "Owl Babies", autumn and subitising!
We have enjoyed retelling the story with puppets, creating our own pictures of owls as well as leaf printing.
Some children even created their own mini versions of the story by carefully cutting and sticking pictures from the story into the correct order.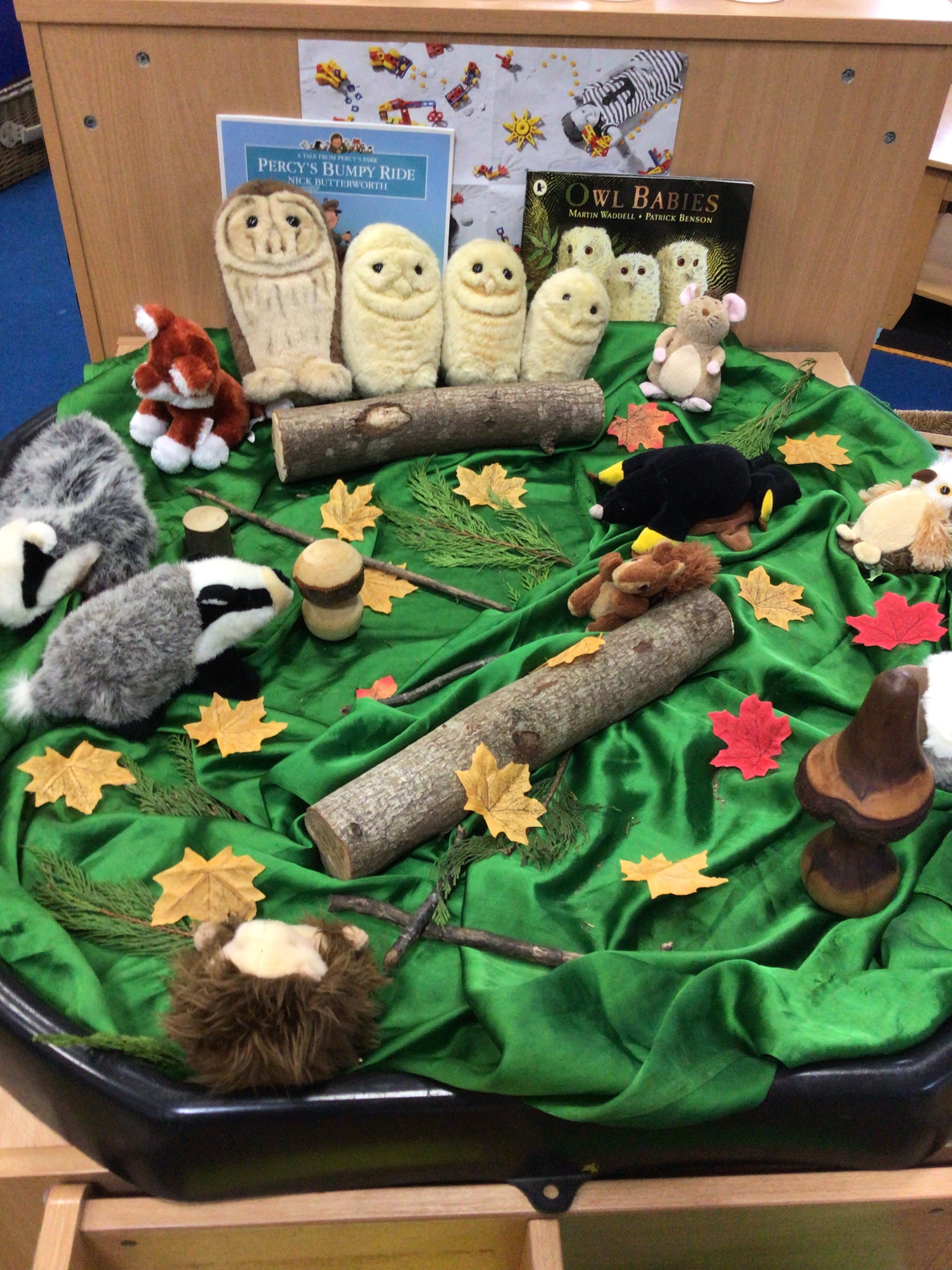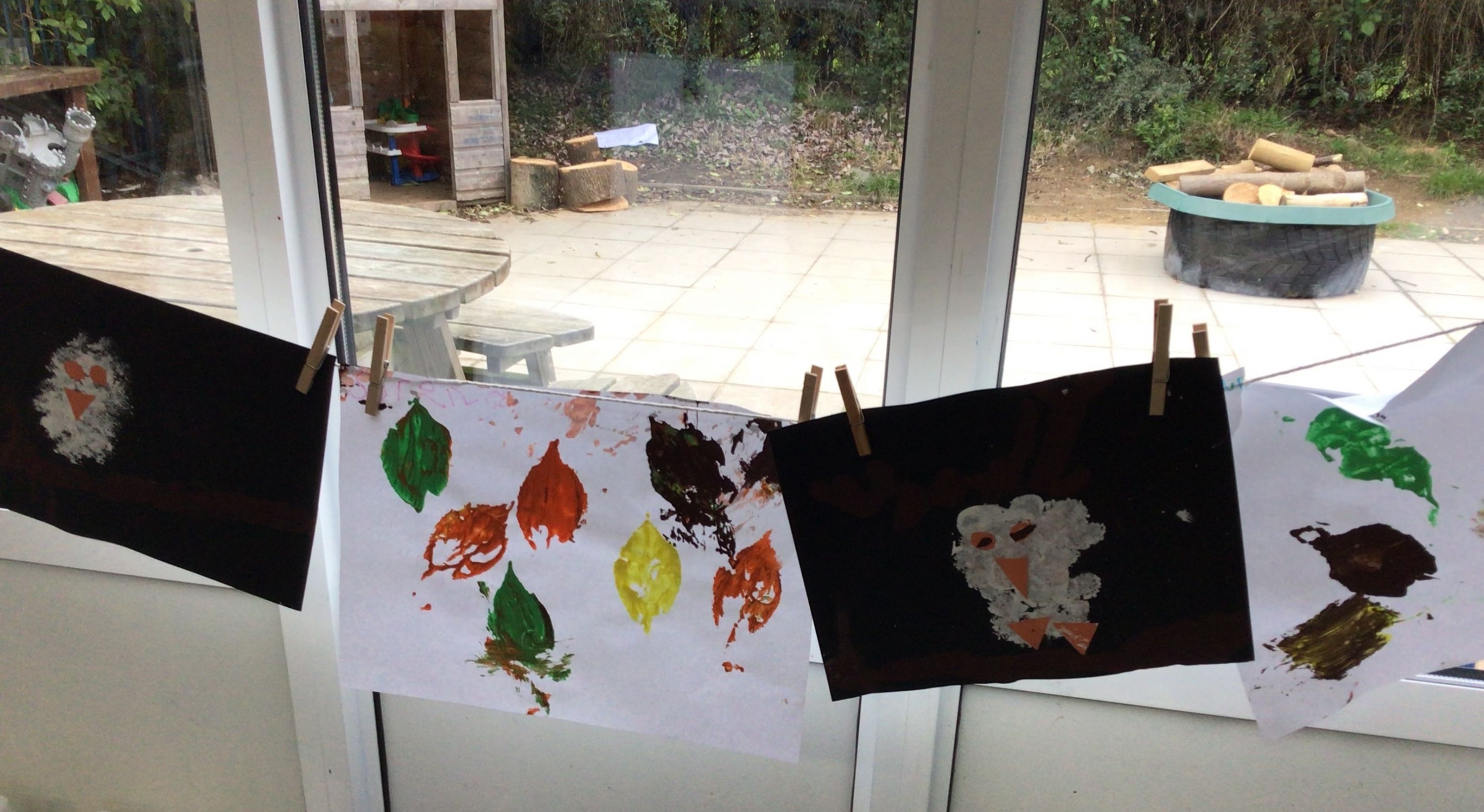 The Colour Monster
Butterfly Class have been exploring the text "The Colour Monster".
We've been busy learning all about our different emotions and what they can mean. Each morning, we've been thinking about how we feel that day and choosing what colour best fits our mood.
We've also spent time creating our very own Colour Monsters using paint.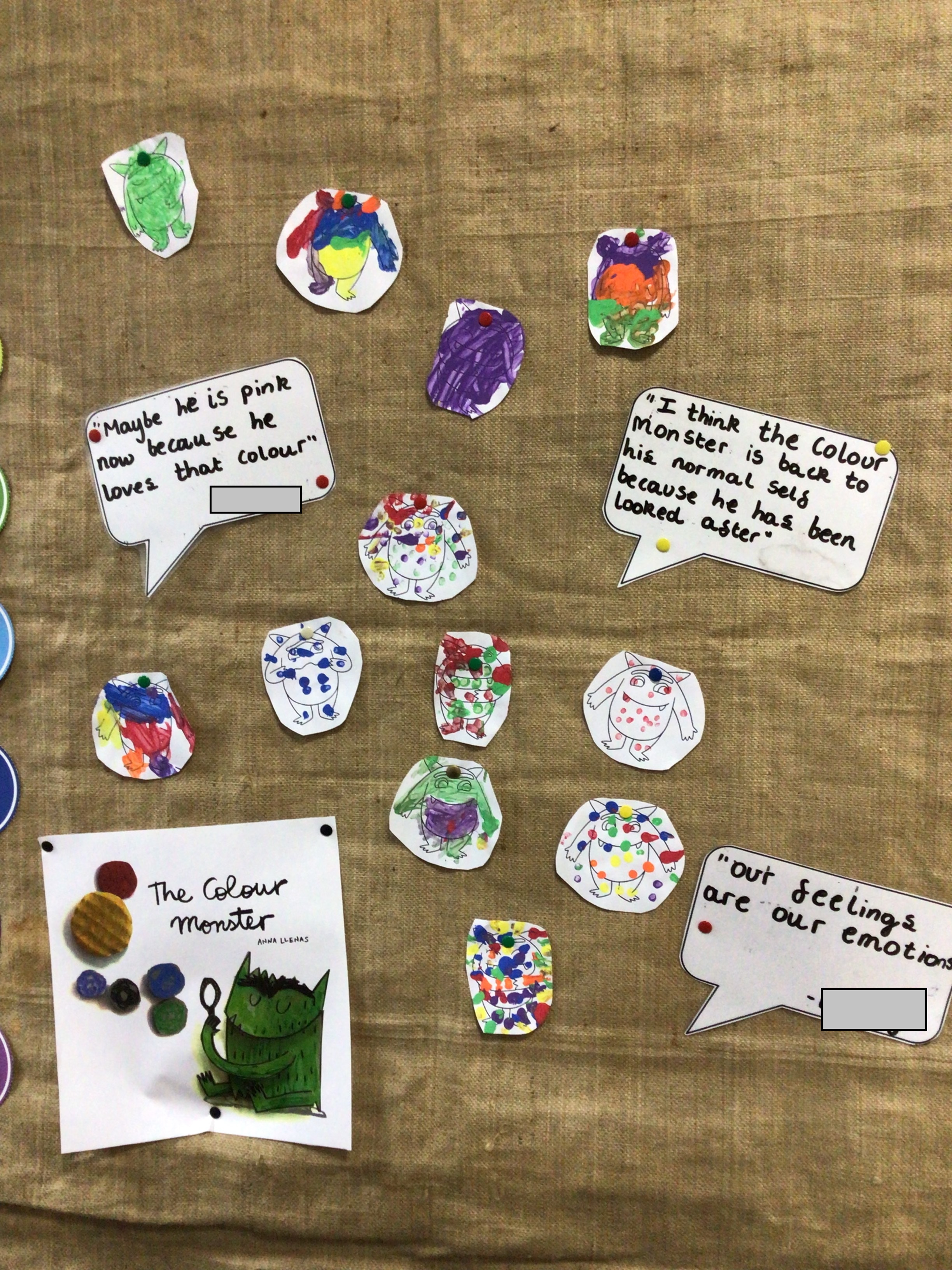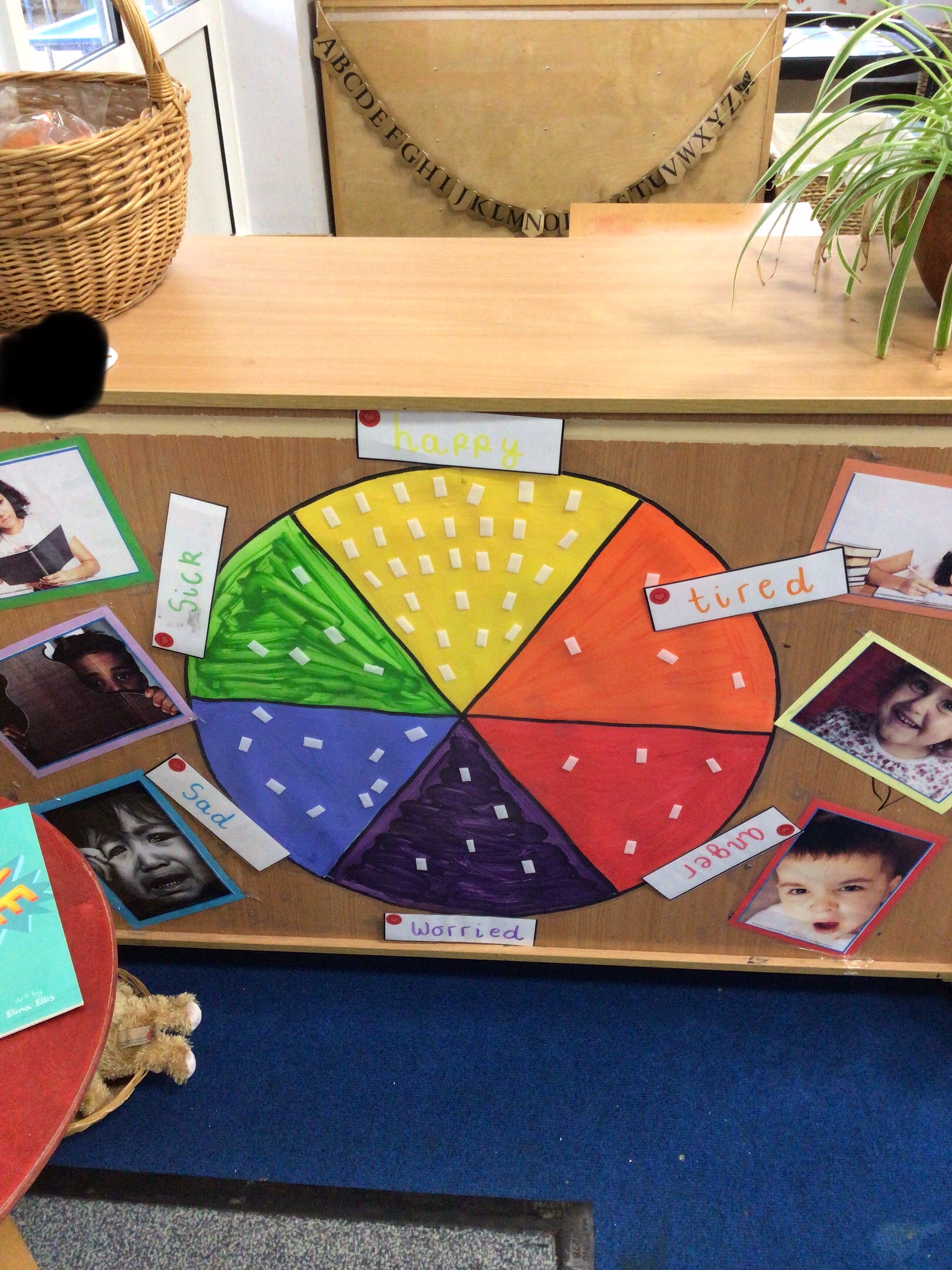 Busy Fingers
Butterflies have been trying so hard to build up the strength in their fingers by taking part in 'Busy Finger' activities every afternoon. We have been busy taking part in 'Dough Disco' practising our scissors skills as well as our hand writing!