Welcome to Year 5!
Lion Class
Welcome to Year 5, on our pages you will find our Knowledge Mats which will tell you all about our learning for this term and all of our latest news and achievements.
Teachers: Mrs Dhanda & Mrs Champness
Social Story
Each year, we create a Social Story for our individual year groups. The aim of the Social Story is to help children become accustomed to their change in environment as they progress upwards through the school. It outlines how their classroom will look, who their teachers are, and how the school day may look. Our Year 5 social story can be found here:
Latest News
Volcanoes
Building earthquake-proof structures…nerve-wracking moments in Year 5 this week! Lots of fun

Sunflowers
Year 5 have been eagerly waiting for their sunflowers to appear and look what they spotted today in the sunshine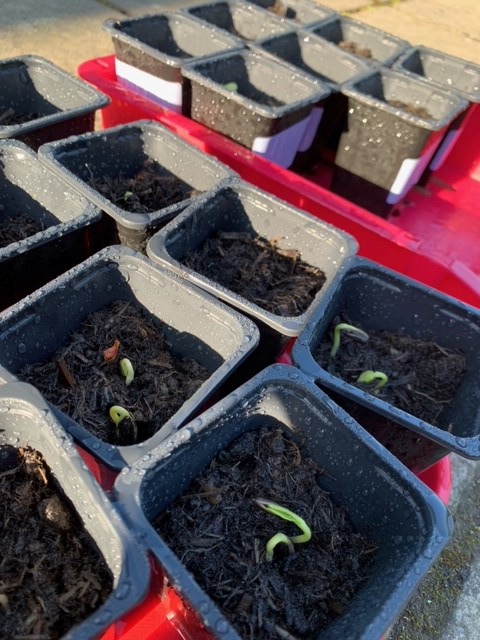 Peter Thorpe's Rocket Paintings
Year 5 enjoyed experimenting with colour during their art lessons and produced some fantastic work inspired by Peter Thorpe's rocket paintings.

Moon Phases
The children were challenged to demonstrate the phases of the moon in science this week.
They had fun using Oreo cookies to show this and had a taste of the Oreo's too!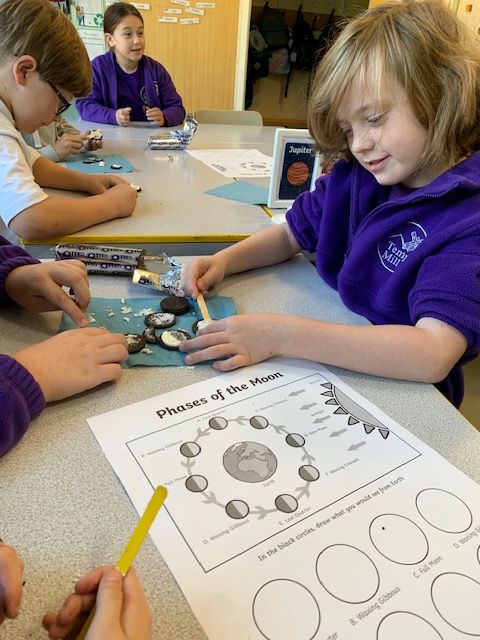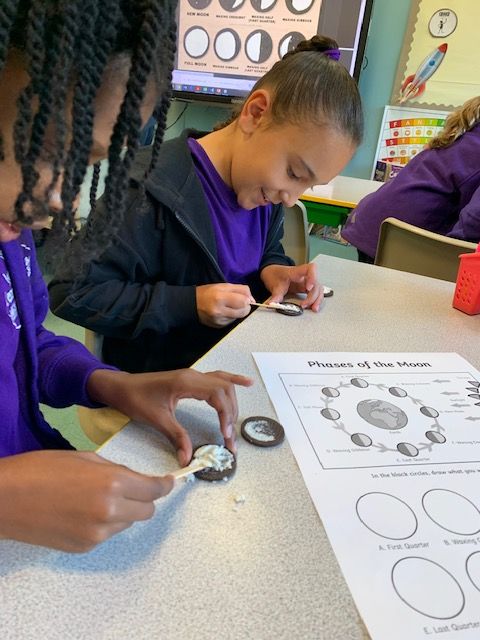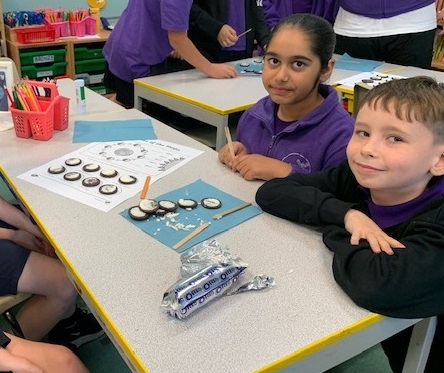 Kitchen Science
Year 5 have been looking at separating materials. They started with salt and water, tea leaves and water and peas and water. Why not try some kitchen sink science at home!
Harvest Art
Year 5 have been decorating their classroom ready for Harvest – we're sure you will agree they've done a great job of their Harvest leaf art using tissue paper.
Indus Valley Civilisation
Year 5 have also created a fantastic wall display connected to their learning around the Indus Valley Civilisation which was a Bronze Age civilisation in the northwestern regions of South Asia. The Indus Valley didn't use money, they traded goods, so they knew who had traded, the children made clay seals. The seals contained all the information about the individual.
Henry VIII
Lion class continued their work based around the Tudors last week. They produced some amazing portraits of Henry VIII. Well done Year 5!