The School Day
Nursery and Reception Classes
Gates will open at 8:45am and children will be able to enter the classroom from this time.
Parents/Carers are encouraged to help settle the children into class before leaving.
The first session for nursery will finish at 11:45am and the second session will run from 12:15pm to 3:15pm.
The Reception Class day will finish at 3:15pm.
Year 1 to 6
Start and finish times vary for each class, please check with the office for exact times for your child.
Gates open at 8:30am and children enter classrooms straight away.
The gate will close at 8:45am and the school day will finish at 3:25pm.
Before and After School Clubs
Temple Mill runs a Breakfast Club and After School Club for our working parents. For more information on this, please click here.
---
Uniform
We believe uniform to be an important part of the ethos of the school and we urge parents to support us in this. All clothing, including footwear, should be marked clearly with the child's name. On all special school occasions and visits all children will be required to wear school uniform.
We do have a second hand uniform shop in school with limited items in various sizes, ask the office for further information.
Nursery and EYFS
School logo sweatshirt or
School logo Cardigan or
School logo Fleece
Plain purple T- shirt or
School polo shirt
Black or Grey jog bottoms
Book bag
Trainers
Plimsolls
PE bag
Winter Uniform
Purple sweatshirt/cardigan with logo
Tailored grey trousers/Grey skirt or pinafore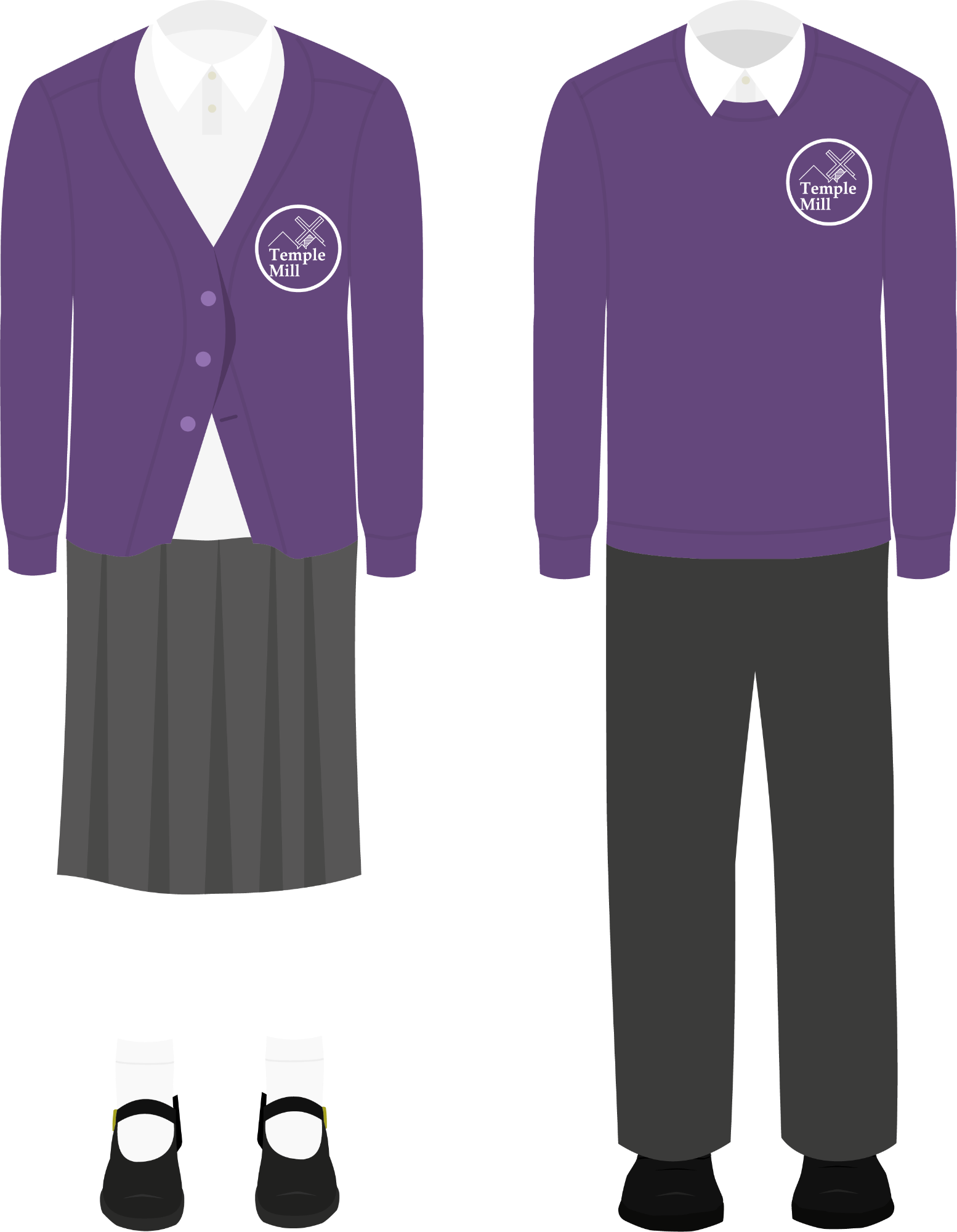 Summer Uniform
Purple gingham dress
White polo shirt with purple stripe & logo
Tailored grey trousers or shorts
School Sandals and sun hat may be worn in the Summer months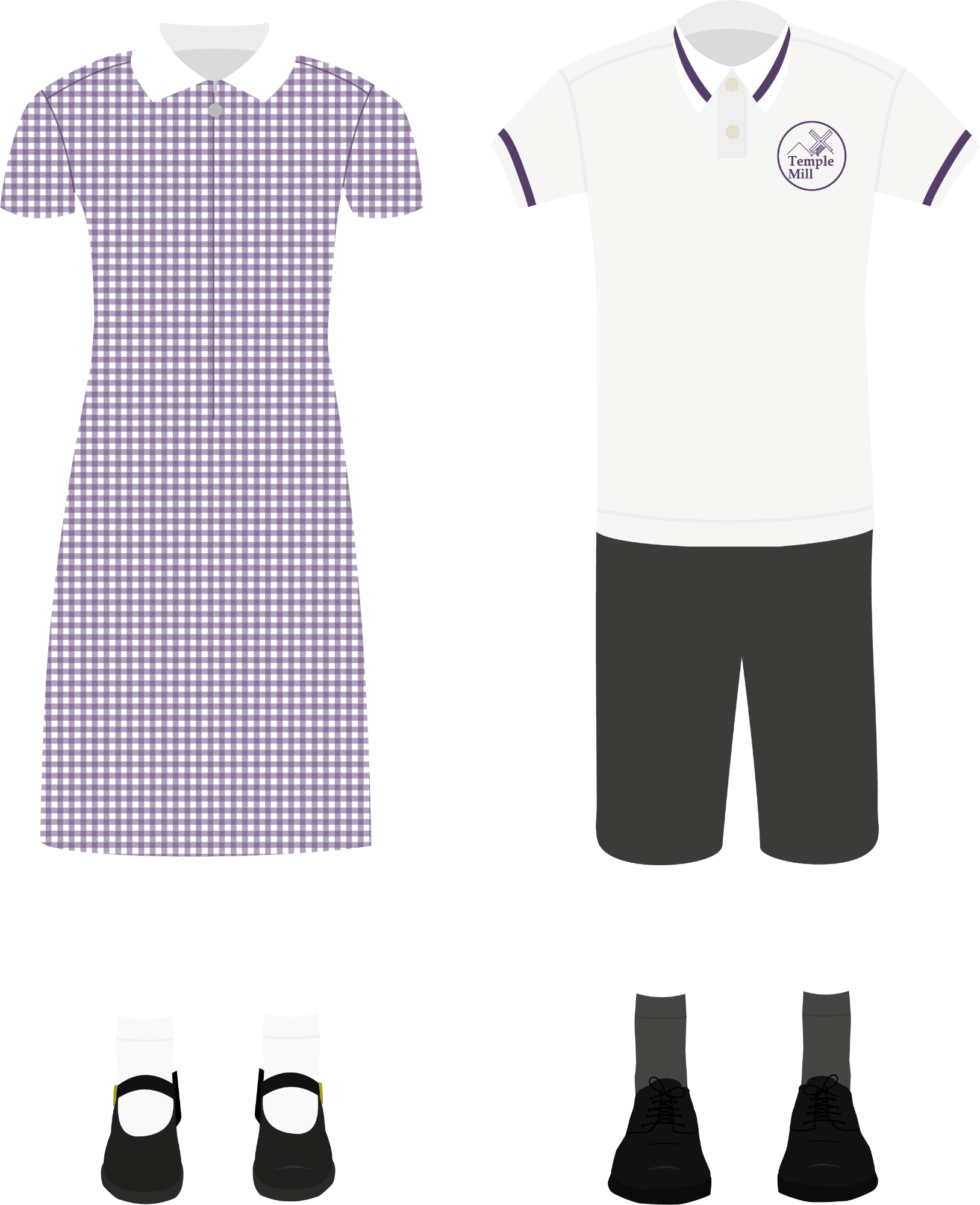 Footwear
Children should wear black school shoes, which are safe and suitable for school wear. Not boots or trainers.
PE and Games Kit
Purple T-shirt
Black shorts
White or black plimsolls
A tracksuit is necessary for outdoor PE, this should be dark-coloured and without writing and without a hood where possible.
A named drawstring bag will also be required. Children will require an art apron - an old shirt is ideal.
NO LARGE SPORTS BAGS
---
School Dinners
At present our school dinners are cooked onsite through Chartwells, an external provider. To view our current menu, click below:
Our Menu's for the Spring/Summer 2022 Term can be found below: