Welcome to Year 3!
Cheetah Class
Welcome to Year 3, on our pages you will find our Knowledge Mats which will tell you all about our learning for this term and all of our latest news and achievements.
Teachers: Mr Drury
Latest News
RDJ Reptiles Visit Year 3
On Friday 10th November, we had RDJ Reptiles bring some animals into class so that we could continue our learning about skeletons and muscles. Jay spoke to us all about Savannah Monitors, Bearded Dragons, Chameleons, Boa Constrictors and Burmese Pythons. We had to chance to feel how snakes move their bodies and discussed how they use thousands of muscles to move themselves (humans only have about 600). After feeling their muscles and their spine we then tried to draw what we thought a snake's skeleton may look like, before we looked at pictures on the computer to compare our ideas.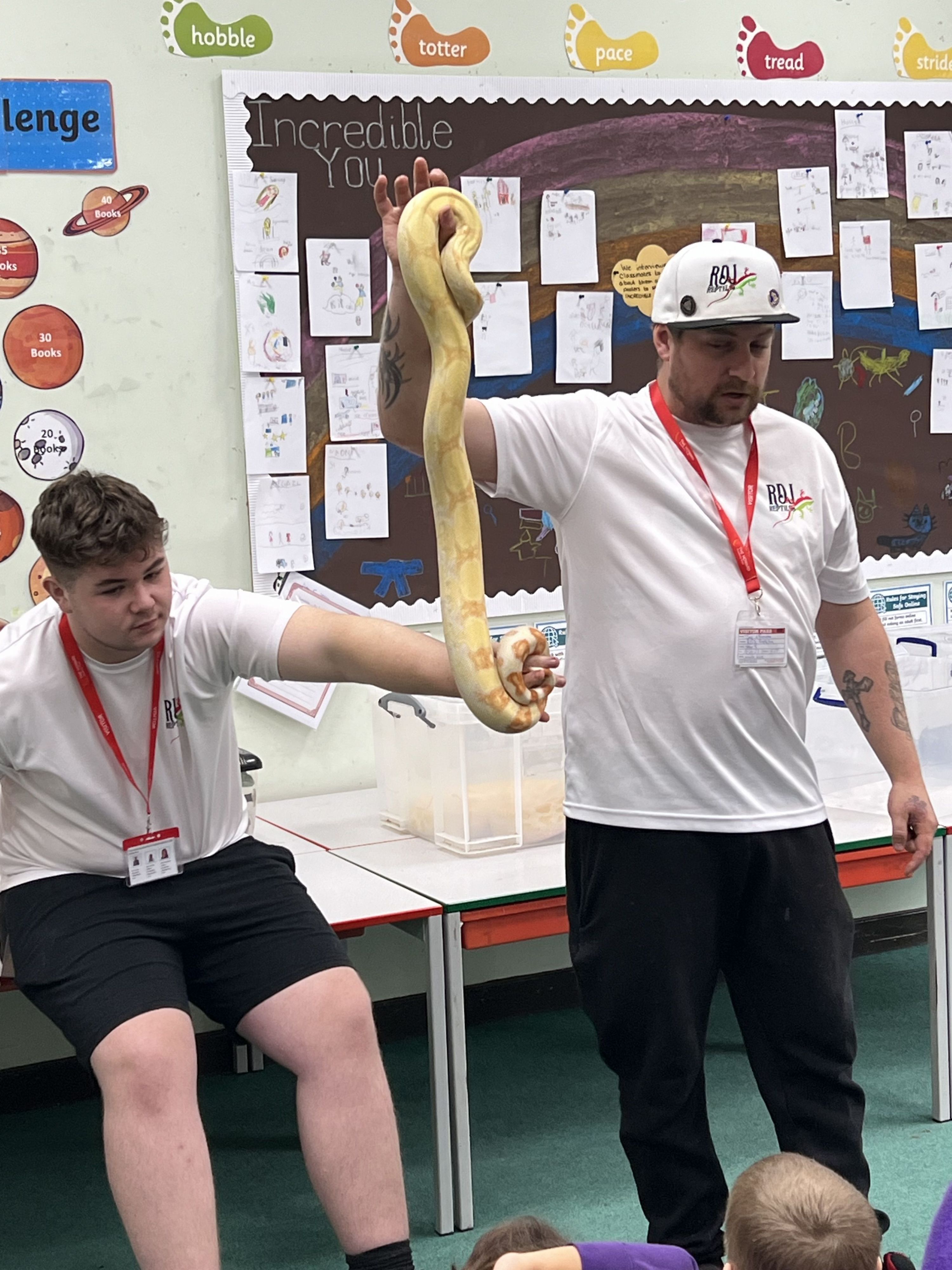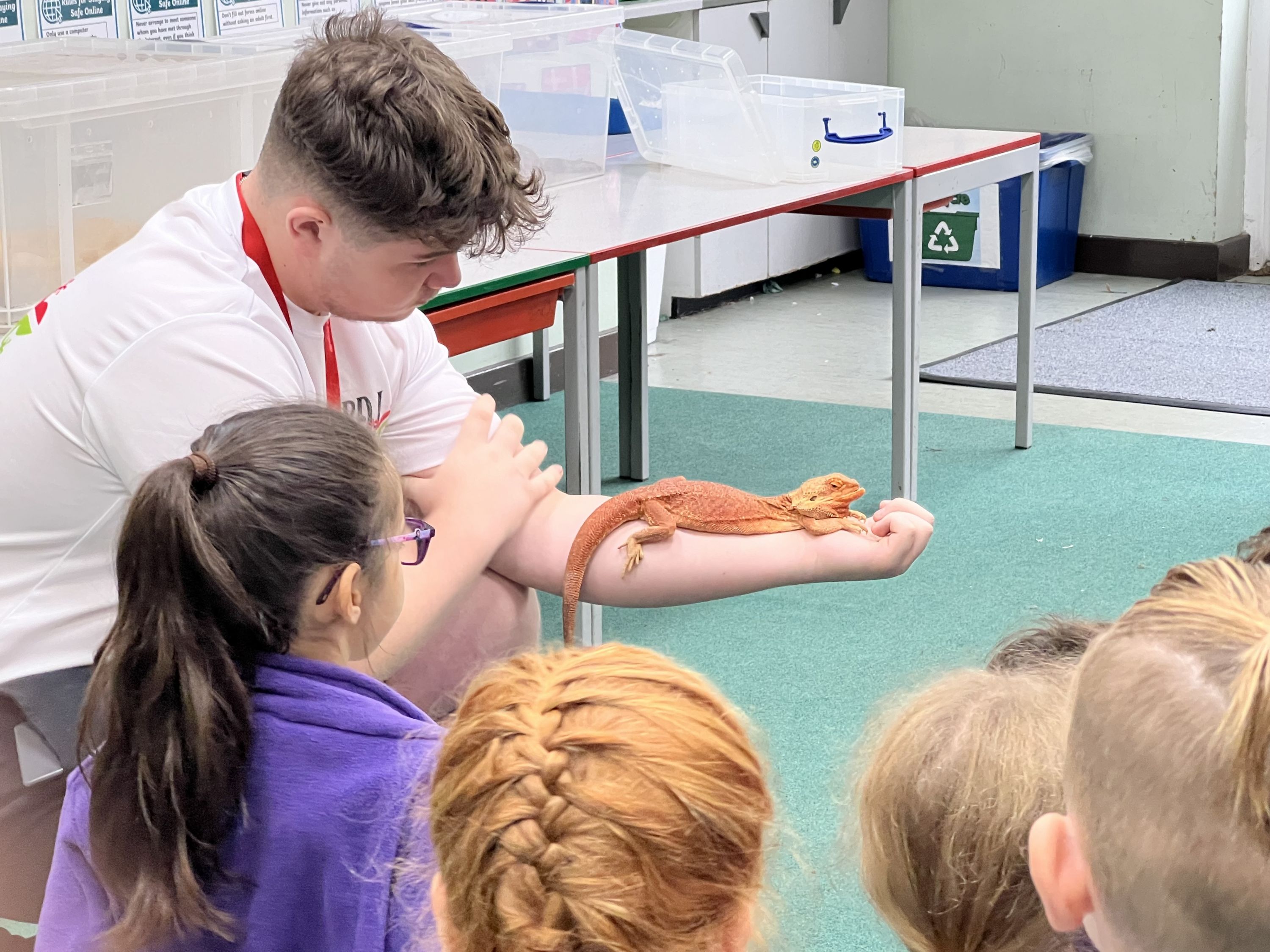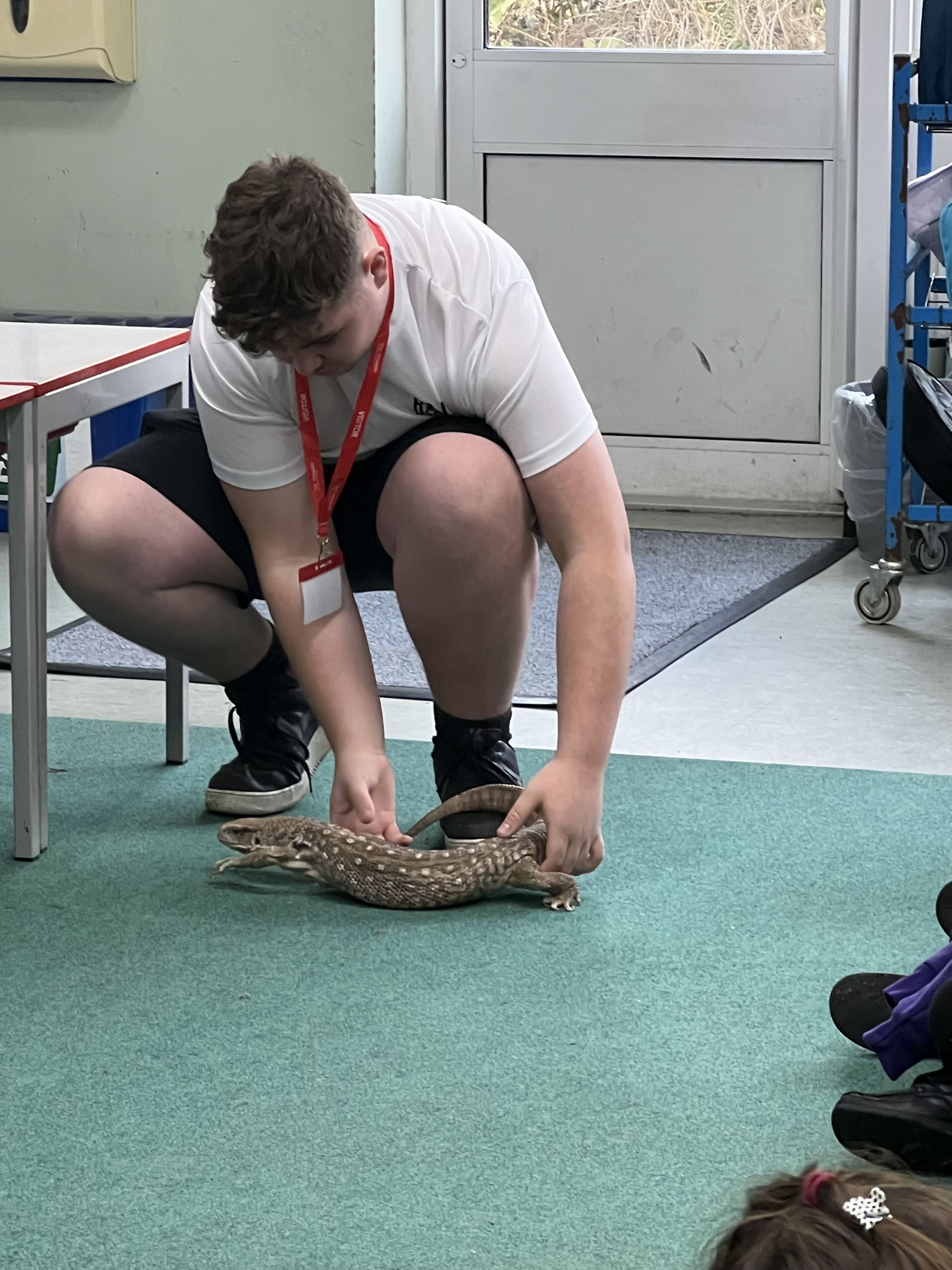 Incredible You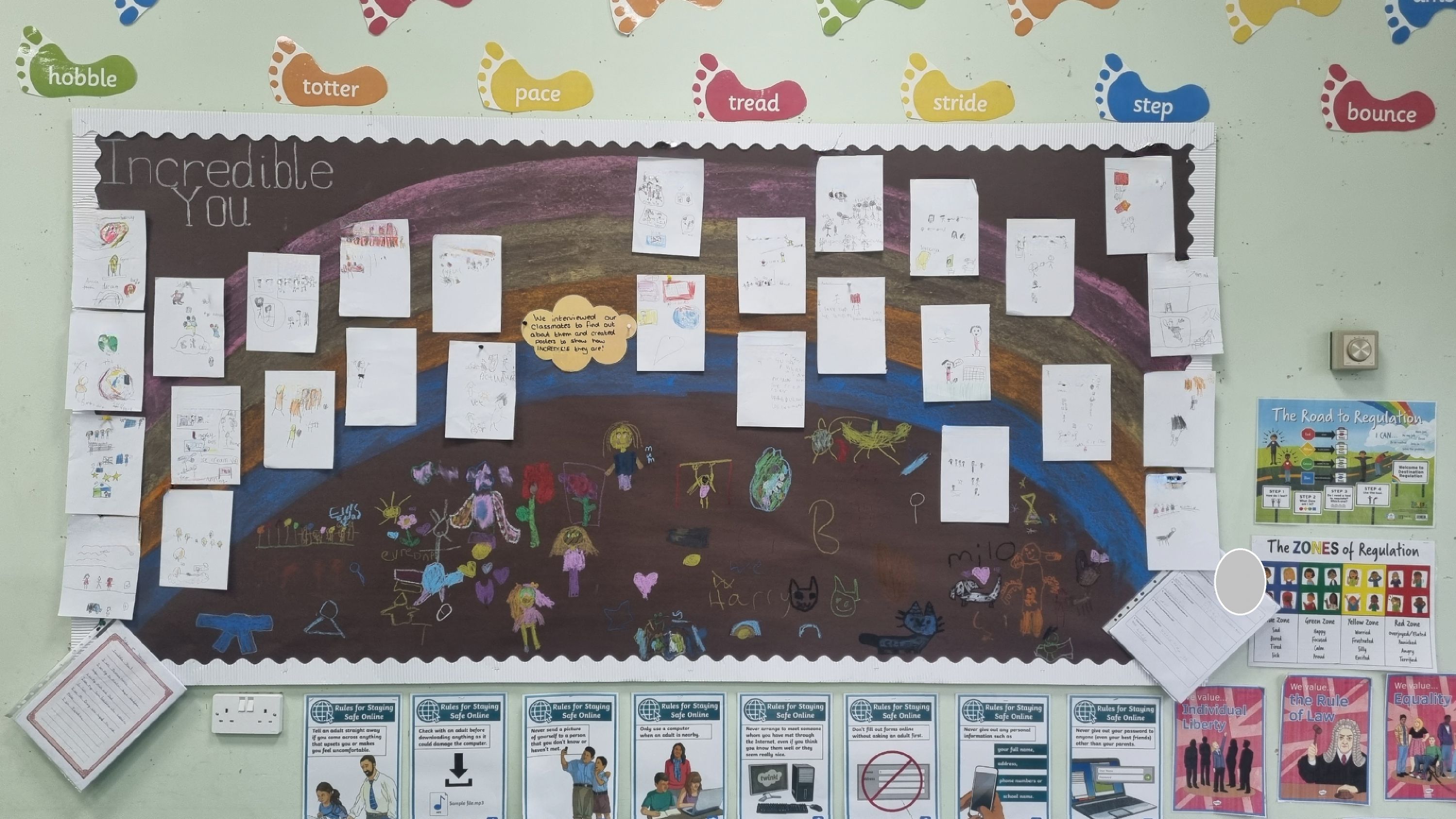 Year 3 finished last term by interviewing each other to find out about their friends and then created posters to show their friends incredible talents. We started this year by creating a classroom display showcasing our work and decorating it with pictures of our incredible talents to replicate our book 'Incredible You'.
Maidstone Museum Visit
Year 3 visited to Maidstone Museum and took part in a workshop to further their learning on the Stone Age.
During our workshop, they held Stone Age artefacts and compared them to tools that we use today. They also created our own Stone Age names and played some different matching games.
After this, they explored the museum and saw lots of different exhibits.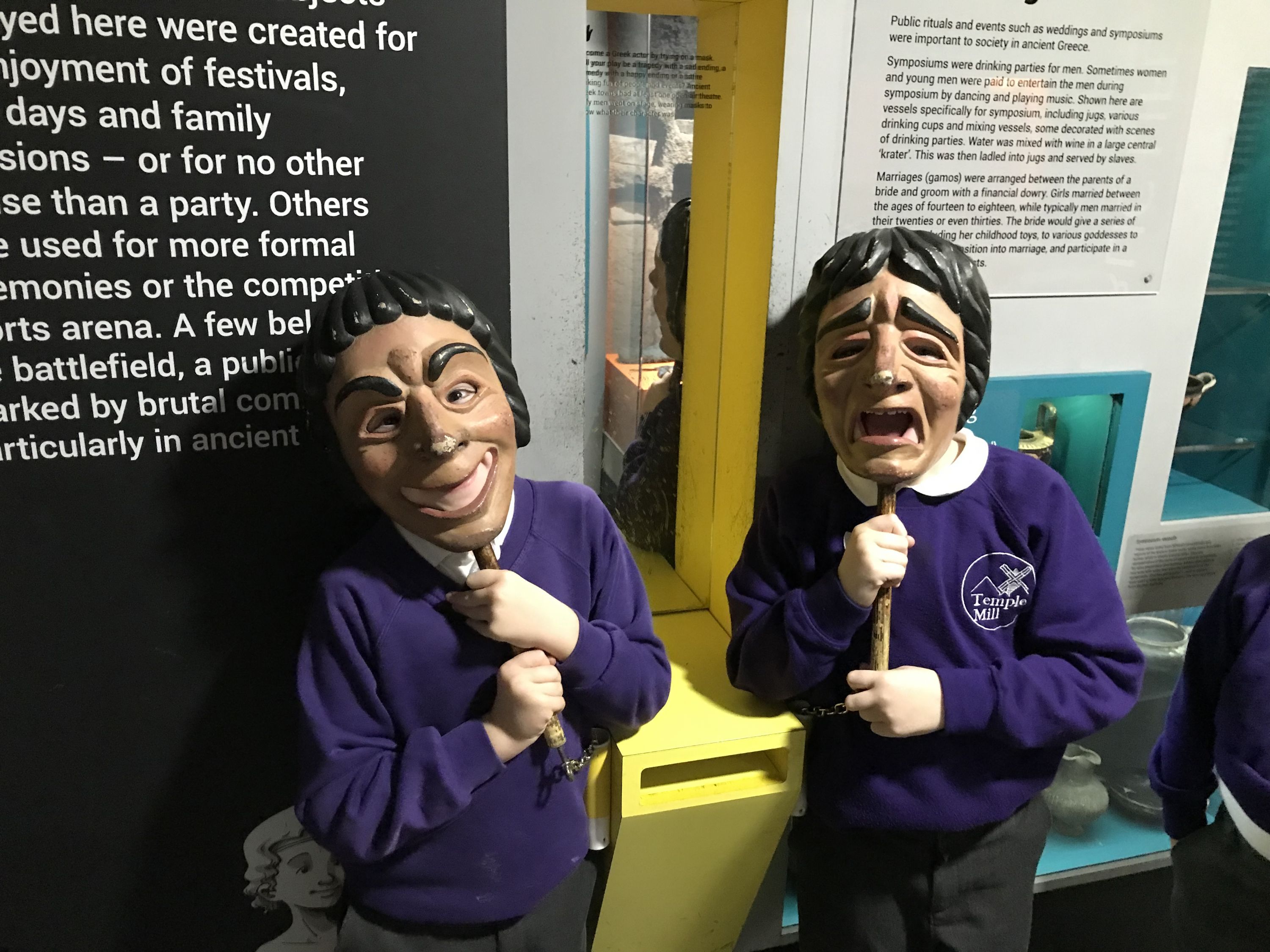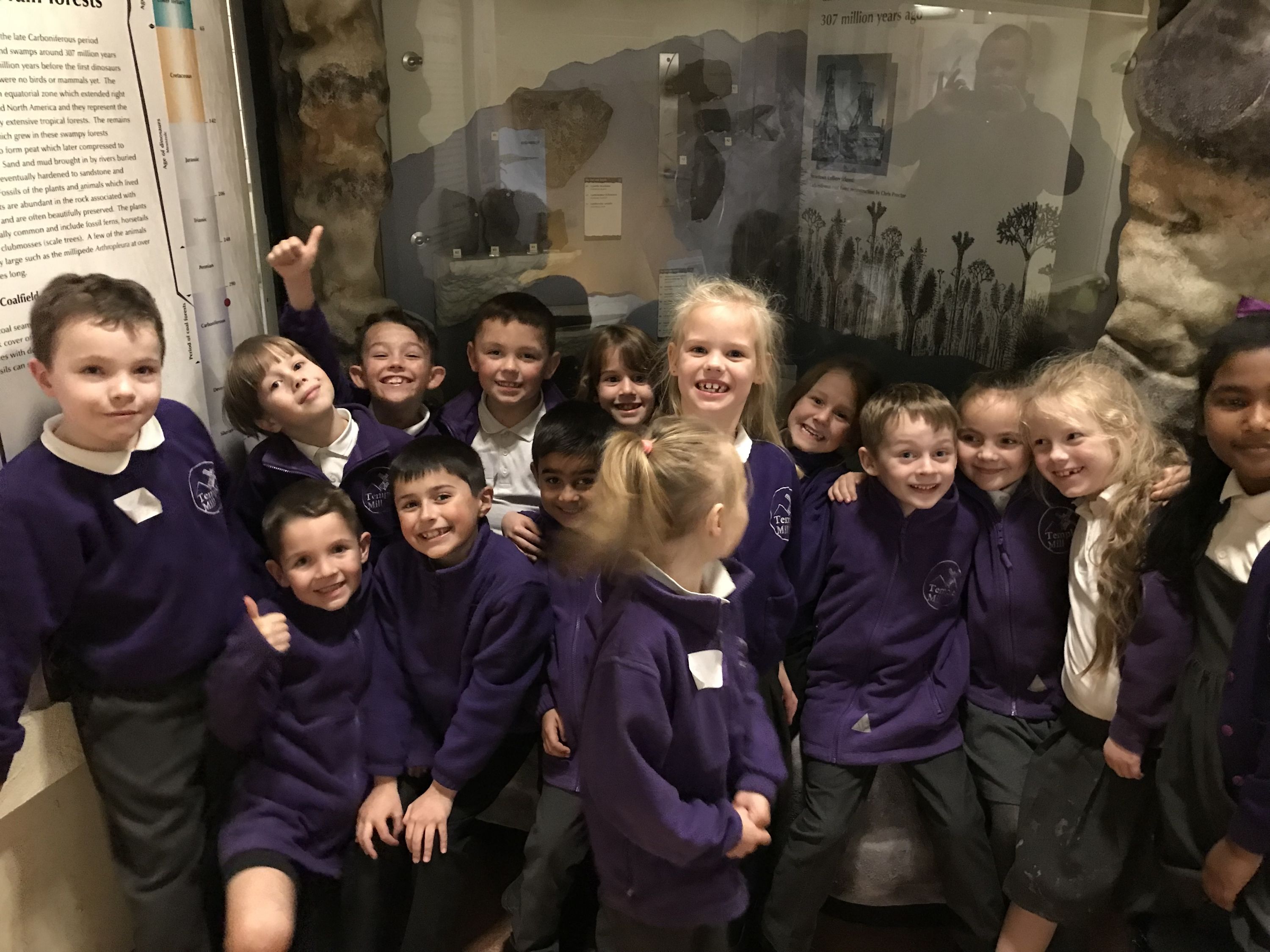 Iron Age
Cheetah class were visited by two Archaeologists who showed us images of the archaeological dig they were involved in at Rochester Airport and brought the artefacts they had discovered. These were pots, jars and even the skull of a prehistoric sheep.
We were then allowed to touch and look at some other Iron Age Artefacts. We had to guess what they would have been used for. One of the archaeologists dressed in Iron Age clothing too and talked us through what they wore.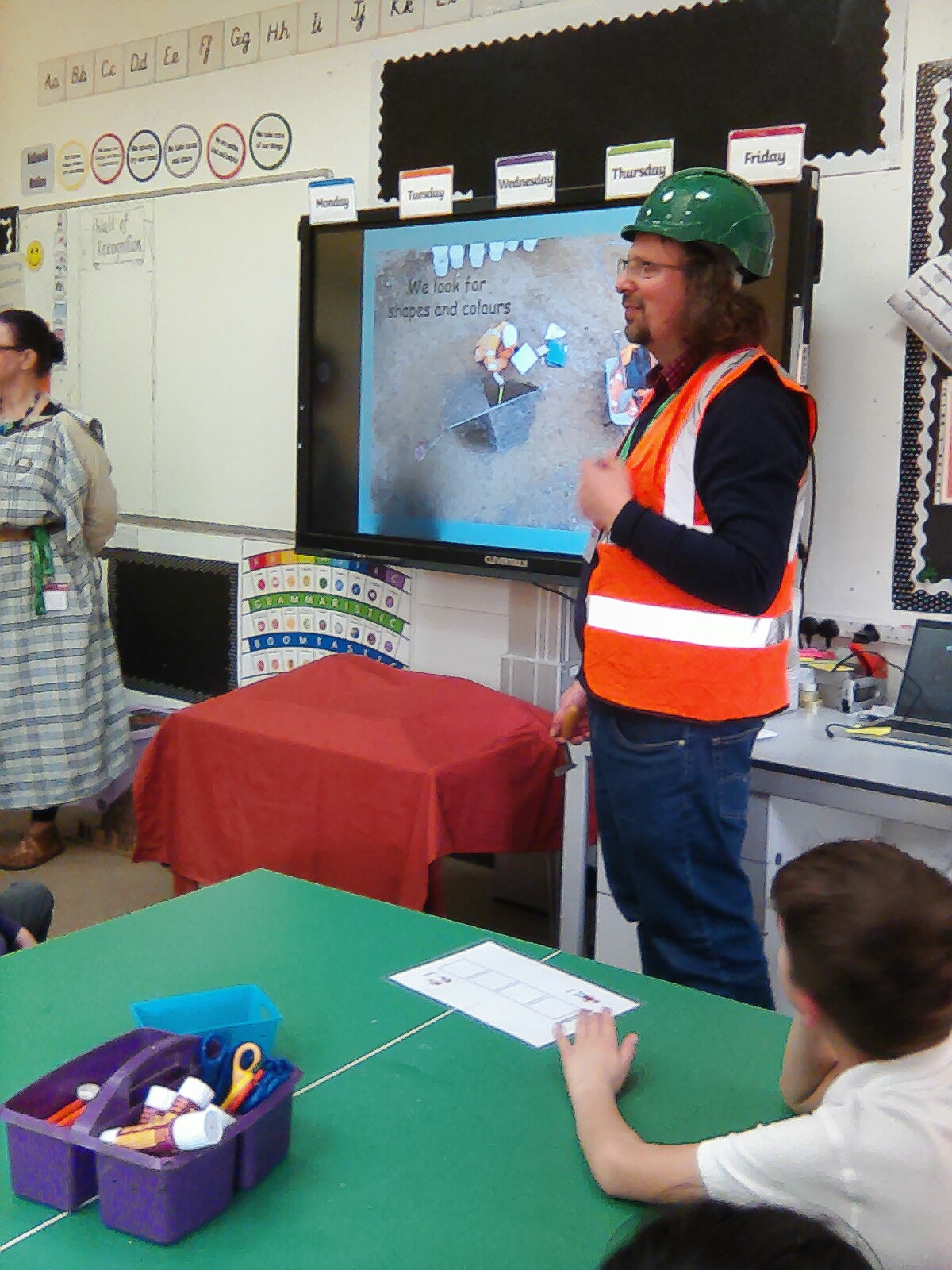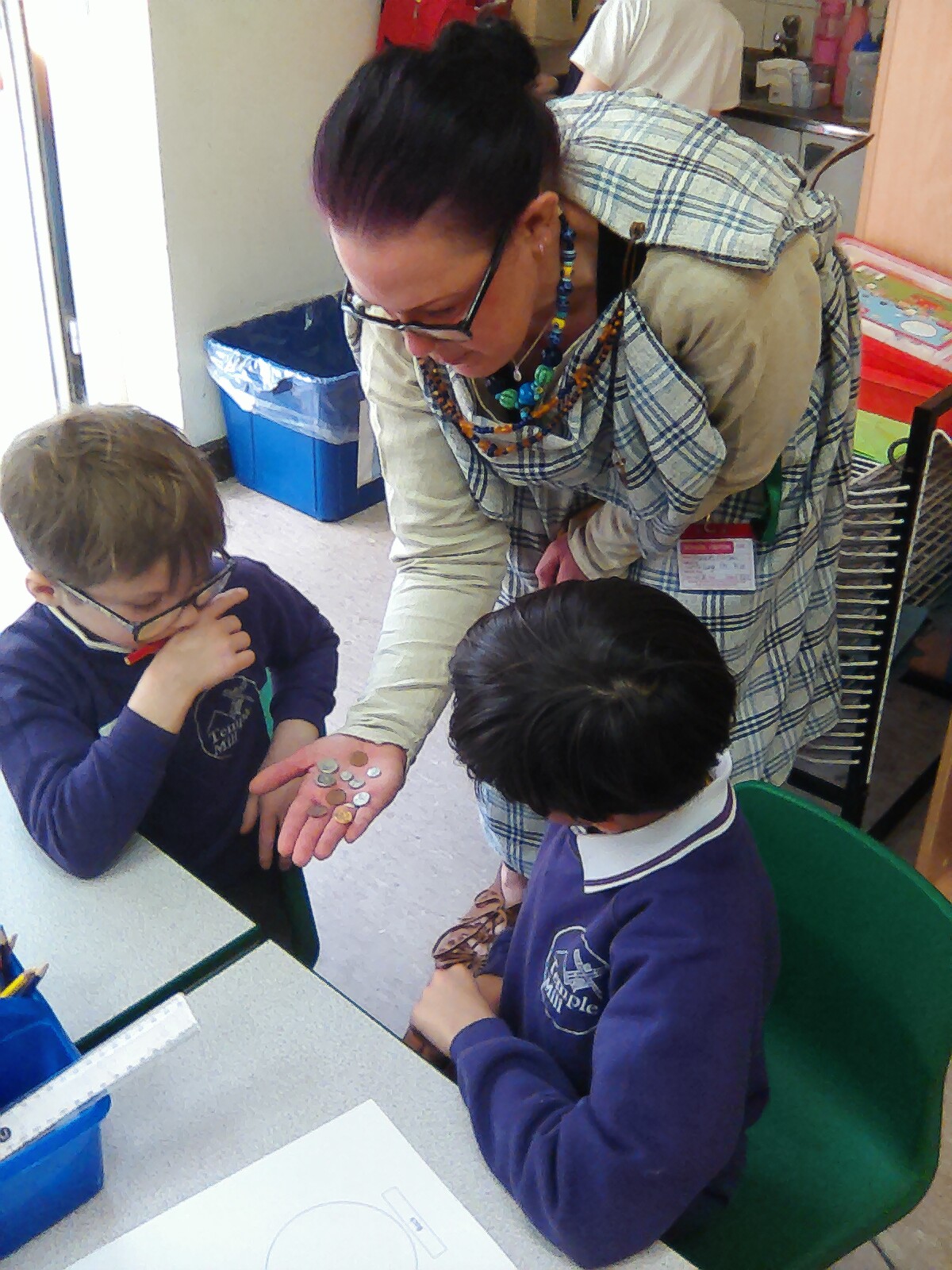 Pollution
We have been looking at the types of pollution ruining the environment.
We created an oil spill by tipping oil into water and tried different ways to clear it up. This was to demonstrate how devastating it can be to the oceans and wildlife and how difficult it is to clear up.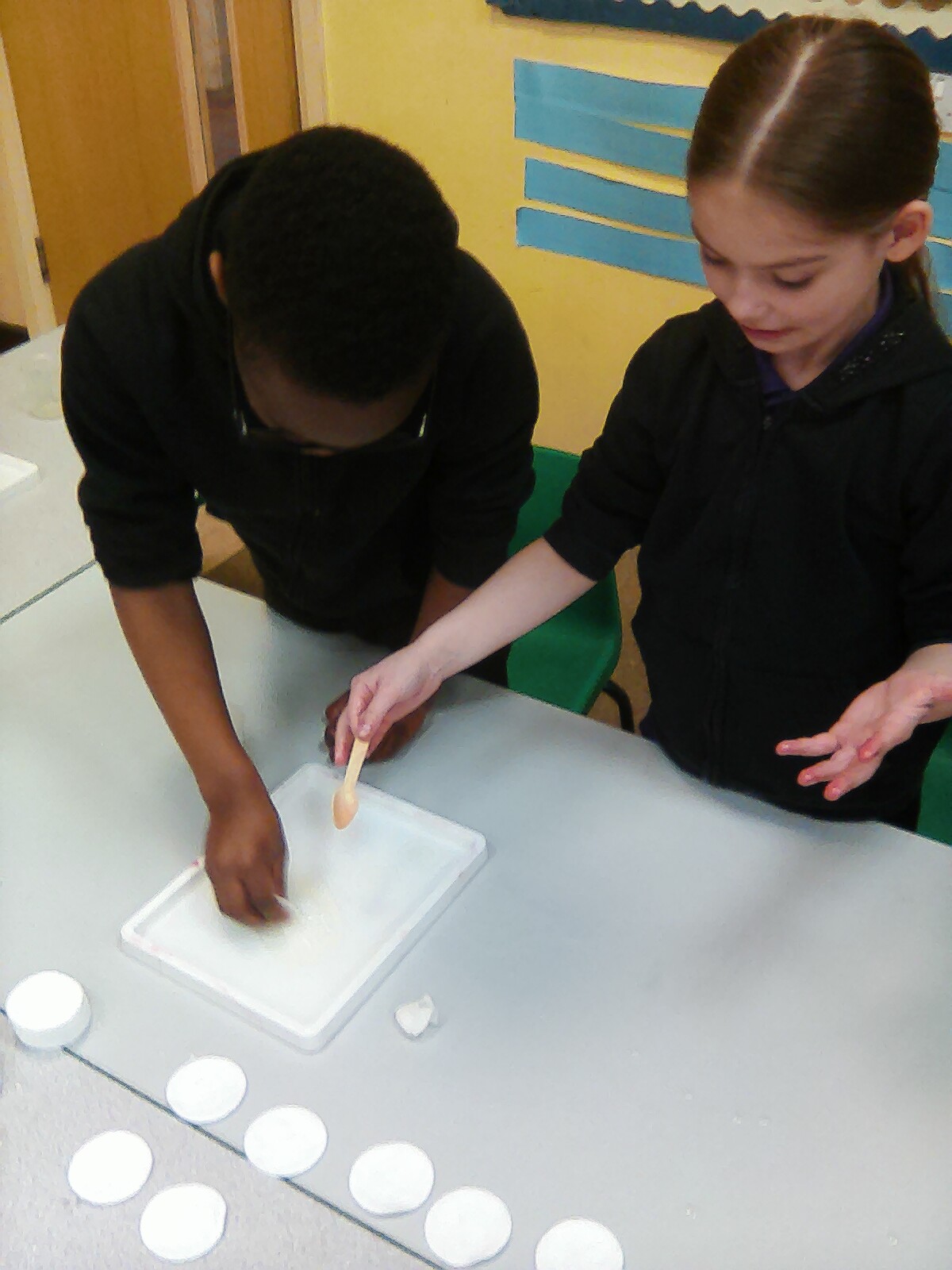 Wall Hangings
The children in Cheetah class have been making wall hangings and practising their running stitch and cross stitch skills.

Stone Age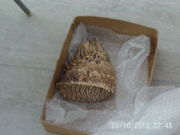 Cheetah Class had a Stone Age Day. They invited a representative in from the Guildhall Museum in Maidstone to talk to them about life in the Stone Age and show them fossils and tools that would have been used during that period in time.
Our Head Children, Chloe, Emily, Freddie and Thomas interviewed the children after their visit and obtained the following feedback:
"My favourite thing was the mammoth's tooth." – Ollie
"I liked everything and he took his time to explain things to make sure that we understood. It was very interesting, we saw tools with handles and sculptures too." – Meltam
"My favourite was the mammoth tooth and it came from the Stone Age and he bought in something from the Bronze Age too." – Emilia
Star in the Jar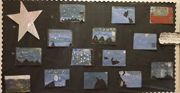 Year 3 have been very creative this week making their own artwork based around the book they have been reading in class 'Star in the Jar' - we've got some budding artists in Cheetah class.
Stone Age Houses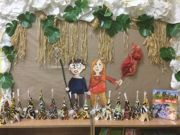 Cheetah class (Year 3) continued their topic of the Stone Age last week and made Stone Age houses - what a fantastic display of work! Well done Cheetahs!