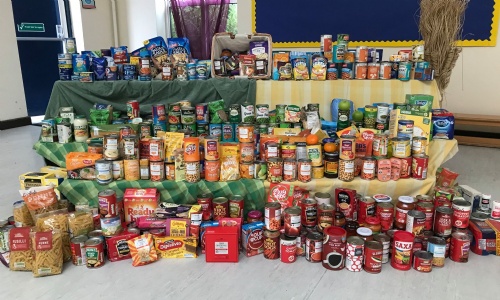 This week has finished with some fantastic celebrations of all things Harvest. Our rainbow display of donated food was most impressive and your generosity is much appreciated. Your donations have now been collected by All Saints Church and will be distributed to some of our neighbours who may be in need.
One of the most wonderful parts of this week was having our first shared celebrations in the hall. We held two celebration events so that there would be plenty of space and shared songs, dances and poems. Miss Convey even provided some live music with her guitar! The singing was beautiful and the children loved seeing each other's efforts.
We have been inspired to reintroduce some of our assemblies as we have remembered how important these shared times are to us all.