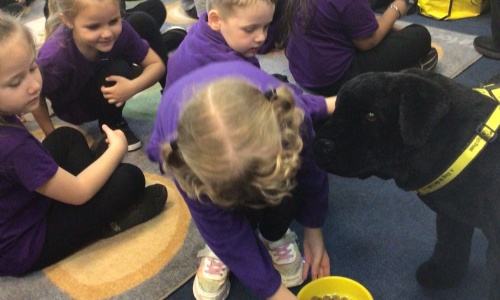 This week we were visited by Philip from The Dog's Trust.
Philip led an assembly for the school and then visited some of the classes to talk about being safe and caring around dogs and how to look after dogs so that they are healthy and happy. He brought a large stuffed dog, Larry the Labrador to help with the messages – our school dog, Harley, was very confused when they were introduced!
The children were astonished to hear the Dogs Trust get 68 calls a day to rescue a dog in need. Owen said he got some really helpful advice for if you are a bit nervous around dogs and they jump up.