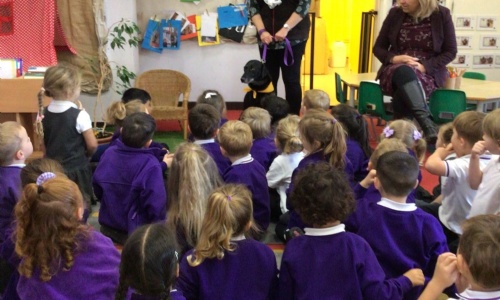 Butterfly class (Reception) met Rosie The Therapy Dog and they were all so excited!
Rosie is Temple Mill's therapy dog. She visits us on a weekly basis and spends some time with various children throughout the school.
Rosie, and her owner Mrs White, spent some time with our Reception class recently. They loved meeting Rosie and she enjoyed her visit too!
The children would like to find out some more information about Rosie, so are going to think about what they would like to know and ask Mrs White during their next visit.